It's the right time of the year to find a cheap lawn mower deal, and one great way to grab some savings is by catching a deal on this year's model. With many retailers stocked up on new models, fat inventories can mean extra savings now. Lawn care involves more than just mowing, but a good lawn mower is key. Read onward for details on the best lawn mower deals you can currently pounce on, and check back regularly, as we'll update this post as new deals arise.
Sun Joe Cordless Lawn Mower — $148, was $180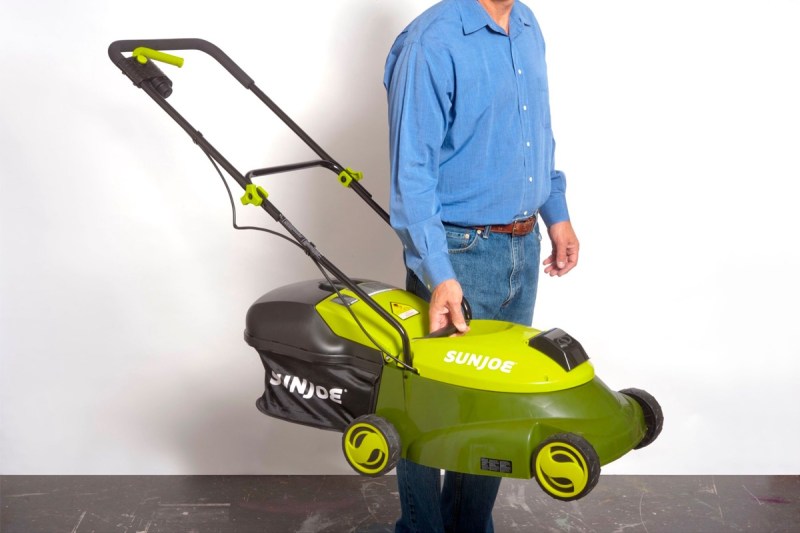 Why Buy
Great starter mower
No gas or oil needed
Eco-friendly
Compact size
If you've got a small to medium-sized lawn, or you're looking to bring some environmental awareness to you lawn mowing, the Sun Joe cordless lawn mower is a great mower to start your search with. It's also a great starter lawn mower if you're new to taking care of your lawn, as is our complete guide for learning to mow a lawn.
The Sun Joe cordless lawn mower is completely cordless, eco-friendly, and has a durable steel blade that makes a nice, crisp 14-inch path with precision in a single pass. It has a convenient three-position manual height control, which will give you full control to quickly tailor your lawn to just the right height. Because of its smaller size, this is a great mowing option if you rotate lawn care duties with your teenager or partner.
With the Sun Joe cordless lawn mower, clippings collect easily with the 10.6-gallon bag, which detaches quickly and easily for convenient disposal. The battery is a long-lasting, rechargeable 28-volt lithium-ion battery that is capable of mowing over 10,000 square feet on a single charge, which makes for the ultimate convenience in mowing your lawn.
Greenworks 20-Inch Battery Powered Lawn Mower — $249, was $399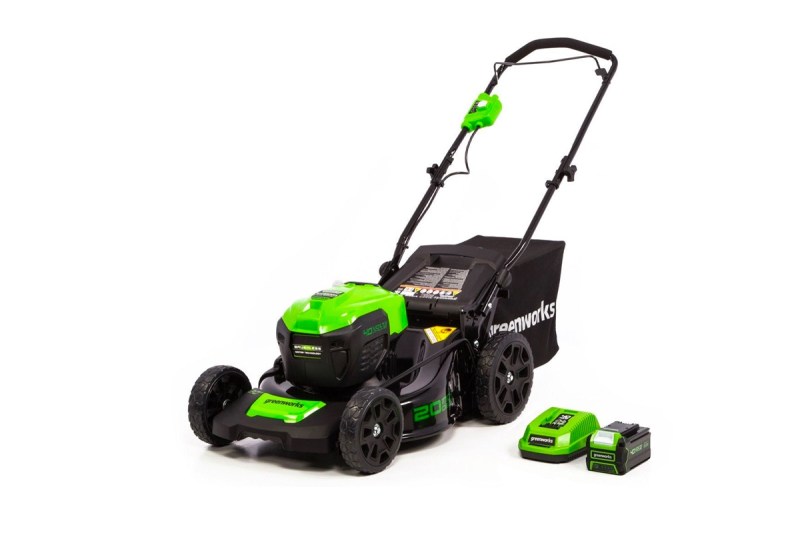 Why Buy
No gas or oil needed
3-in-1-functionality
Eco-friendly
Part of Greenworks lawn tool set
Another great push mower is the Greenworks 20-inch lawn mower. It also makes for an eco-friendly option, as it's driven by a 40-volt battery. But this is also a decently-sized lawnmower, with the cutting deck measuring 20 inches, making it a great mowing option for medium-sized yards, or any lawns that come in around half an acre. It's a 3-in-1 mower, which means it can bag, mulch, or side discharge as you mow.
The Greenworks 20-inch lawn mower is lightweight, making it a good mower for just about anybody to get behind. It starts instantly, allowing you to get on the job right away, and this cordless mower requires almost no maintenance and doesn't need oil changes, air filters, or gasoline refills. And despite it being an electric lawn mower, it still delivers all of the power you get in a gas-powered lawn mower.
This lawn mower is also part of Greenworks' signature product line, which makes it part of that hardware ecosystem. The included battery and charger can be used with other Greenworks power tools. This makes it a great option for anybody who is also looking to build out a tool set in addition to purchasing a new lawn mower, as the Greenworks signature product line includes more than 40 lawn tools, all of which are great lawn care products to keep your yard healthy.
Yard Machines 3-in-1 Gas Push Mower — $299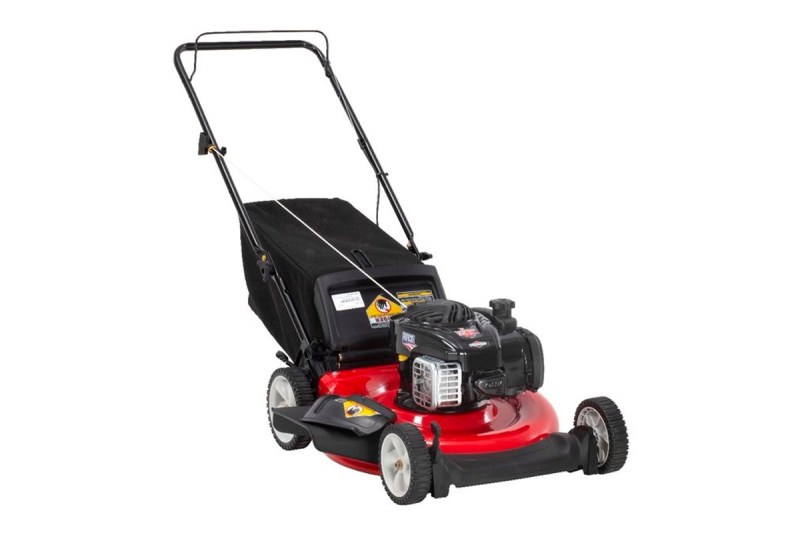 Why Buy
Powerful yet efficient
Push drive system
Six cutting positions
3-in-1 functionality
If you need more power than an electric mower can offer, a great option at a great price is the Yard Machine 3-in-1 gas-powered push mower. It's suitable for small to medium-sized yards, and with a 21-inch cutting deck, it makes it easy to get any lawn cut quickly and easily. The extra power a gas engine delivers is especially nice if your lawn has any amount of slope, or if there's particularly tricky landscape to maneuver around.
The Yard Machine gas push mower has a 3-in-1 cutting deck, which allows you to mulch, bag, or side discharge the clippings as you mow. For smoother action and easier maneuverability, it also has 7-inch wheels on the front and 8-inch wheels on the back. Quick, dual-lever height adjustment is another great feature, as it offers six different cutting positions, which you can adjust based on grass type.
The 140cc engine is easy to start, and powers the push drive system in addition to the blade, so you won't have to worry about expending all your weekend energy pushing the lawn mower around. Powerful, efficient, and affordable, the Yard Machine 3-in-1 gas push mower will help you have the nicest lawn on the street.
Black Max 150cc Self-Propelled Gas Lawn Mower — $359
Why Buy
Self-propelled
Easy assembly, easy start
Large rear wheels
Six grass-cutting settings
As we make our way deeper into summer, it's always good to know how to bring your yard back to life after winter. The Black Max 150cc self-propelled gas mower is a good tool to have as you start to take on that task. Because it's self-propelled, it takes much less effort to get through the lawn-mowing process, allowing you to put your efforts into other aspects of your lawn or into things you'd rather be doing on the weekend.
Bringing even more convenience to your lawn-mowing routine is the Black Max's easy start system. You never have to prime or choke the mower; you simply have to pull the starting cord and you're ready to go. The 11-inch rear wheels along with the front-wheel drive technology makes it easy for this mower to move through tough terrain, and the 3-in-1 cutting deck lets you choose among bagging, mulching, or side discharge.
The Black Max 150cc self-propelled lawn mower has a dual-lever height adjustment system that provides six different grass-cutting settings. This allows it to take on various different grasses and terrains, and allows you to come out of your lawn-mowing routine with your yard looking exactly the way you want.
Editors' Recommendations