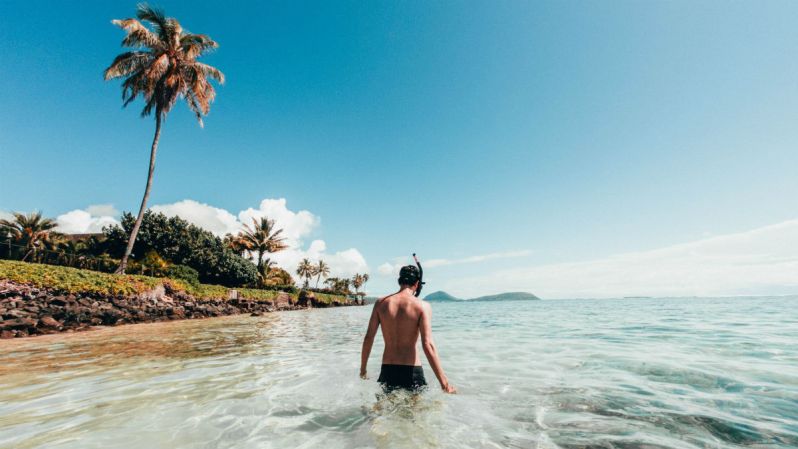 Isn't summer just the best? As things keep warming up, like many people, we're headed straight for the beach. Nothing is better than sand and sun, but it's easy to get bogged down with too much gear. How can you pack everything you need without spending half your beach day making trips back to the car? Here are our top ten beach essentials for keeping things clean and concise without sacrificing fun.
A Quality Towel
As far as beach towels go, the best come down to three things: size, softness, and ease of cleaning. Dock & Bay's beach towels tackle all three and manage to squeeze eye-catching designs into the mix as well. They're made with smooth microfiber, so they repel sand and dry three times faster than cotton. They're available in multiple sizes, including an XL that's just right for spreading out on the sand, and they come with a compact carrying case for easy travel. We especially love the Festival collection.
See It
Keep Your Cool
You can hardly spend a day under the summer sun without ice-cold refreshments, so you're gonna need a cooler. This design from Clevermade holds true to its branding: in addition to holding up to 50 cans of choice beverage (plus ice), it collapses flat for easy storage. Its leak-proof interior will keep drinks cold for up to 36 hours, and the material quickly wipes clean when you're ready to tuck it away. Not into this one? There are plenty out there to choose from.
See It
Fun in the Sun
Bocce is a classic beach game. It's easy to learn, extremely portable, and lends itself perfectly to a sandy playing field. This set is simple, well-crafted, and comes with everything you need to enjoy the game – including a zip-up carrying case for easy transport.
See It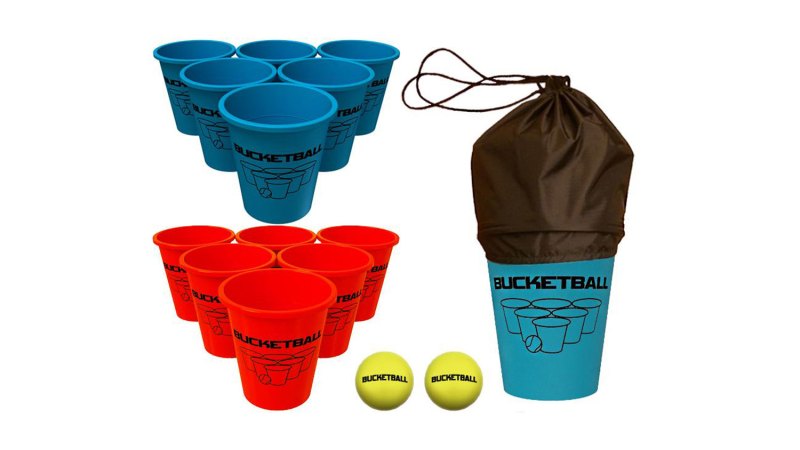 In case you've never heard of BucketBall, here's a rundown: it's basically a giant, beach-friendly version of everyone's favorite college classic, Beer Pong. Instead of solo cups, your targets in BucketBall are, unsurprisingly, large buckets. This set comes with 12 buckets, two game balls, a handy tote bag, and instructions on how to play (ha! As if you'll need those!). Much like its tabletop counterpart, the game is surprisingly fun given its simple concept. Heck, it's enjoyable even if you don't use it as a means for getting drunk by the ocean. Plus, you can buy fun accessories, including floating bucket racks so you set them up in water.
See It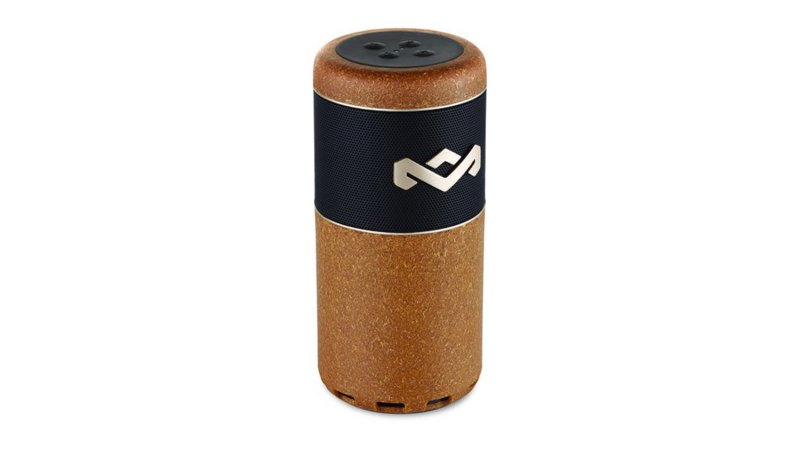 House of Marley is dedicated to two things: superb sound quality and responsible products. Everything they make is constructed of sustainable materials, including this handsome Bluetooth speaker. Its waterproof and dust-resistant design make it a perfect beach day companion. It includes an attached carabiner clip for easy portability, and its shape and size are designed so it will fit conveniently into most cup holders. With 8 hours of playtime, you can enjoy your favorite summer jams all day long – and feel good about protecting the planet at the same time.
See It
Beach Bag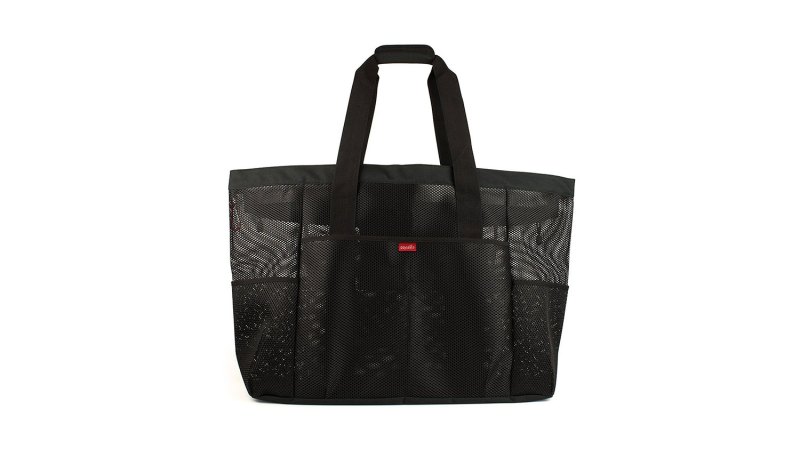 Ya gotta get all these beach treasures out to the sand somehow and we'd recommend doing so with OdyseaCo's XXL Mesh Beach bag. For starters, it's absolutely massive (24" x 18" x 08") so it'll fit just about anything you want to stuff in there. It also includes 7 large exterior pockets for essentials like sunscreen and flip-flops, with one interior pocket made with waterproof fabric and a hidden zipper to keep your electronics and other valuables safe. The base is waterproof, too, so no need to worry if the surf sweeps around it as the tide rolls in. An interior carabiner clip will save you the headache of digging for your keys amongst all the goodies you've got stashed inside and padded handles make it comfortable to carry even when it's filled to the brim.
See It
Beach Chairs
What's in a beach chair? Well, if you're lucky, portability, durability, comfort, and clever design. And wouldn't you know it, this Deluxe Chair from Ostrich has all four. Made with heavy duty polyester on an aluminum frame, the chair has five adjustable back positions and three adjustable footrest positions. It sits 12" off the ground so you can assume maximum lounge position and fit snugly under your favorite tent, umbrella, or canopy. It also has an attached pillow and an open/close face cavity and arm holes to let you enjoy the sun's sweet kisses on your back without suffocating or wrenching your head awkwardly to one side. The wooden armrests are equipped with storage for small essentials, including a cup holder. To top it all off, an attached carrying strap makes it a breeze to tote to the beach and back.
Cabana
Although we like to think of beach days as time spent under a bright summer sun, a reliable shady respite is just as important. Umbrellas don't always offer the coverage you're looking for, and tents can be a frustrating hassle to set up. We recommend investing in the CoolCabanas 3 – a full, glorious beach cabana that pops open as easily as your classic umbrella. Just pop open the rig from the center stake and fill the four corner pouches with sand for stability. Then sit back and relax. When you're ready to head home, pack it back into the carrying case and you're on your way.
A Wagon for Your Haul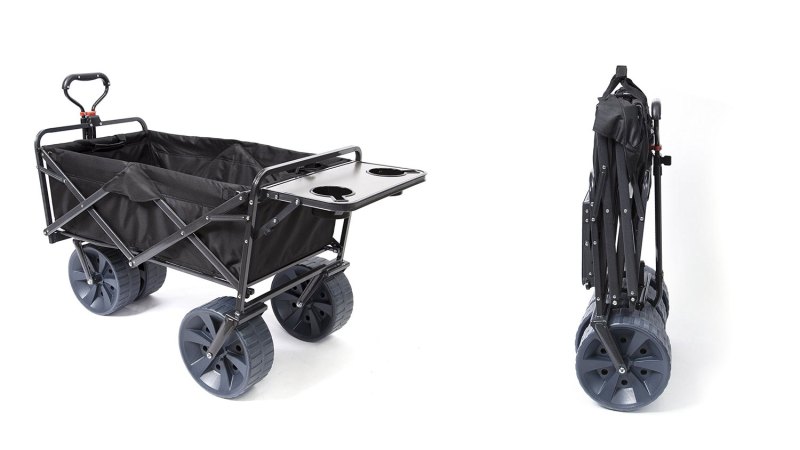 If you're going all out and a tote won't cut it, pick up this handy utility wagon to transport your beachy haul. Its 36" x 21" x 25" interior can hold up to 150lbs of oceanside goodies, and the fold-out table has two cup holders to hold your tropical libations while you chill. Thick, heavy duty wheels and an adjustable handle make it easy for anyone to maneuver on sand and the durable fabric is easy to clean. The whole thing collapses into a neat little package for easy storage.
See It
Leave the Sand at the Beach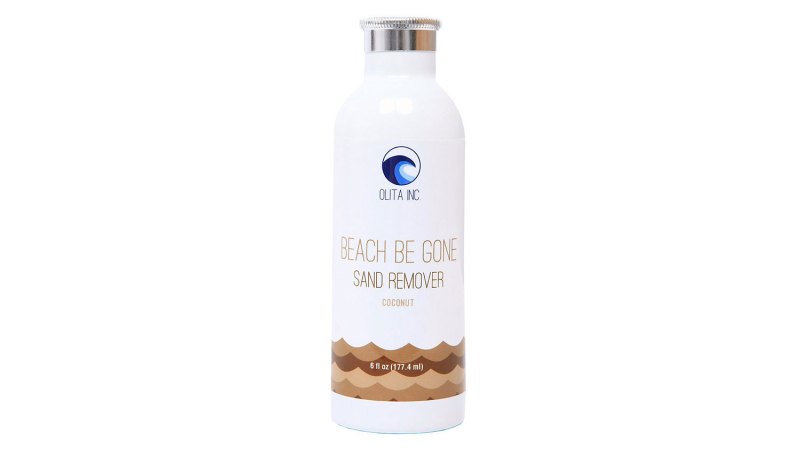 When the summer sun sets and it's time to pack it in, there's just one more item you'll want to have on hand. Olita's Beach Be Gone is a gentle body powder you sprinkle over your skin to remove sand and keep it from coating the interior of your car. The powder comes in fragrances like Coconut, Tangerine, and Cool Surf to freshen you up a bit too (there's also a fragrance-free version). As Olita says, "leave the sand at the beach, not on your seat!"
Now that you're equipped with our top ten list of beach essentials, all that's left to do is decide which ocean-side respite to visit next. Get out there and soak up some sun!
Article originally published June 13, 2017. Last updated June 21, 2018.
Editors' Recommendations