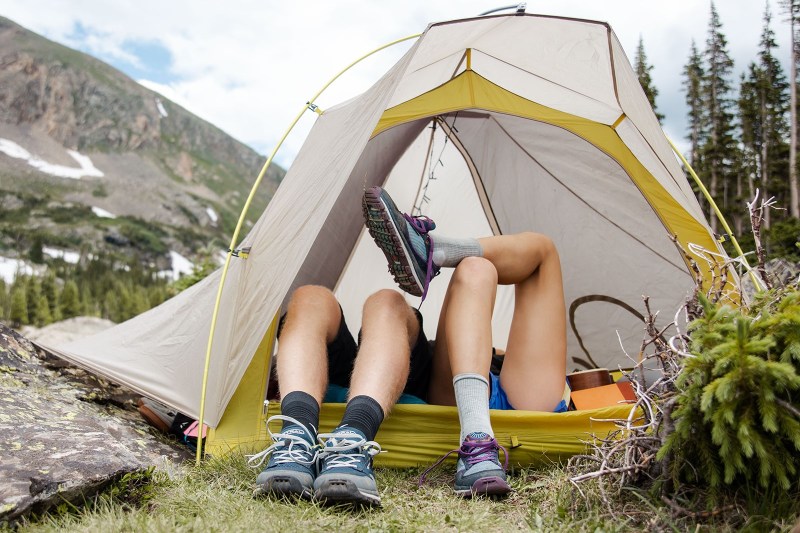 Philip Curry, the owner of the outdoor water gear brand Astral Designs, ended up doing what he does today because of a persistent ecological concern. "I had sold my prior business, Lotus, to Patagonia because I trusted they'd solve a big problem we had," Curry tells the Manual.
That problem was PVC.
While PVC is highly useful when it comes to making products intended for water, it's also considered one of the most toxic plastics ever created due to the tremendous amount of chlorine produced in the manufacturing process. Its production accounts for 40% of all chlorine use in the United States alone, the result of which pumps toxins like CFCs and dioxin into our water, air, soil, and food chain. These compounds are known to be some of the most hazardous chemicals in industry, and the consequences of ingesting them can involve catastrophic health problems.
Related Guides
It's because of concerns like these that Curry decided to take matters into his own hands. "After three years they, Patagonia, had not replaced the toxic PVC that floated all the jackets. That lit a fire in my belly, so I started Astral to do that work," Curry said. "Within three years of starting Astral, the entire industry had moved away from PVC, so that felt like a good start to a long-term plan to protect water and soil."
It should come as no surprise that nature-enthusiast entrepreneurs helming gear companies would want to look for a way to create products that protect our outdoor spaces, but more surprising is how challenging such an endeavor can be. While the wider zeitgeist has increasingly embraced sustainability, it's been notoriously difficult to leverage sustainable practices and materials while making genuinely high-quality products. Some of the biggest companies in the outdoor space have tried and failed. With that in mind, Astral entered the scene.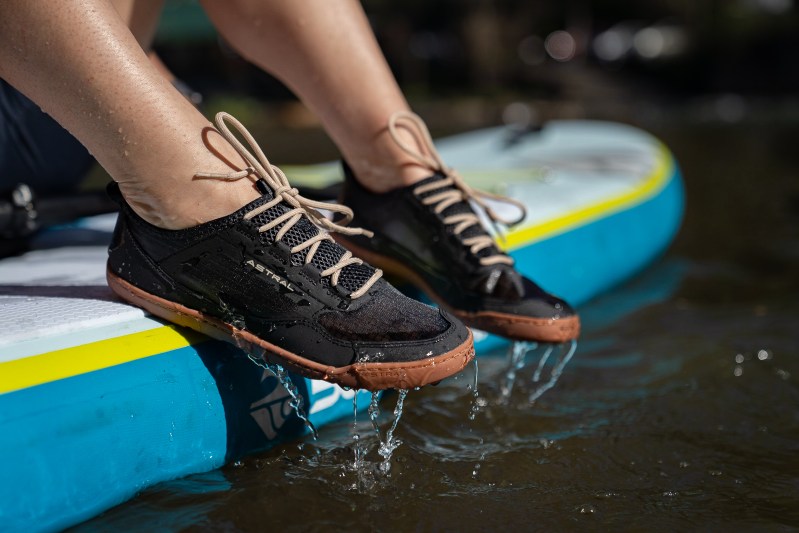 Launched in 2002, Astral offers outdoor hiking boots, water shoes, and life jackets, all of which are designed to minimize the use of toxic materials while maximizing overall sustainability. At the same time, Astral's shoes, boots, and lifejackets are durable, functional, and fashionable, all while operating under the banner #NatureFirst.
The Manual first became aware of Astral a few years ago when we discovered its shoes made of hemp products. Hemp — which has a significantly lower impact on the environment than many other biomaterials — is durable, breathable, and antimicrobial, making it the perfect material for footwear. It's been used in some form or another by humankind for a very long time — the Declaration of Independence was even drafted on hemp paper — and now Astral is using it as a more sustainable material for the production of shoes, shirts, and even covers for dog beds.
Curry's interest in the outdoors and sustainable ecology began at an early age when he was growing up in the mountains outside Chattanooga, Tennessee.
"At eight years old, in 1980, I saw a fiberglass kayak seal launch into our nearby tubing run," he says. "That was the first kayak I ever saw, and at that moment I suspect I became subconsciously enamored with the idea of engineering products for exploring wild nature. At 15, I started working for an outdoor gear shop. After high school, I guided kayak trips in the Caribbean and then became a raft guide on the Chattooga for NOC. I started making life jackets at age 22 that I sold to my friends and coworkers, and that led to me starting Lotus which I sold in 1999. Three years and one day later I started Astral."
During the period between these businesses, Curry went into biodynamic farming, which involved taking a holistic, ethical, ecologically sustainable approach to growing food. For Curry, this interest began early as well.
"I really got into quality food, which is of course tied to quality agriculture," he says. "Then I went to a college that was historically famous for mountain-based farming. The school's Dean of Work was from Europe and explained the best food and wine there came from biodynamic farms. The more I learned about the method the more fascinating it became. I was kinda obsessed, and when I had the chance after selling Lotus, I gave it a go!"
The outdoor-adventure inspiration for Astral has also been gleaned from Curry's personal experiences, which have spanned surfing in Indonesia, freeride biking in Pisgah, and trail running in Idaho's Sawtooths.
His experiences are reflected in the company's shoe line, which spans hiking boots and shoes, water shoes, and casual shoes that are made out of hemp byproducts for a reduced environmental footprint. To further improve the sustainability of its business, Astral does something rather novel with the fabric scraps leftover from the lifejackets: It uses them to create dog beds.
While Curry had been working on the issue before he launched Astral, it wasn't until over a decade later that huge companies like Walmart, Nike, Target, Microsoft, and Honda would start moving away from the toxic material. Even hospitals — which are among the most prolific PVC users — have begun leveraging alternatives.
When asked if he has advice for entrepreneurs interested in launching their own eco-friendly businesses, Curry's thoughts on the matter were simple: "Don't do it unless your product is both necessary and unique."
These words seem like a solid recipe for success, both in terms of building a business and reducing its impact on the environment.
Editors' Recommendations