What happens when you throw the best winter athletes in the world into one major huck-fest? You get the biggest, sendiest tricks and lines that could only happen at the X Games. Sure, it's a competition — with medals, prize money, and prestige — but it's also a huge melting pot of new concepts being thrown in competition, major surprises, and most importantly for you, one of the best weekend sporting spectacles for you to watch this January.
The X Games comprises fifteen events spread over three days, featuring a horde of skiers and snowboarders specially invited from around the world. Kicking off once again in its perennial home of Buttermilk Mountain in Aspen on Friday, Jan 27, this event runs until Sunday, Jan 29, with big air, superpipe, slopestyle, and the new self-style knuckle huck event. Get yourself a few cases of your favorite beer and get comfortable for a weekend of viewing pleasure.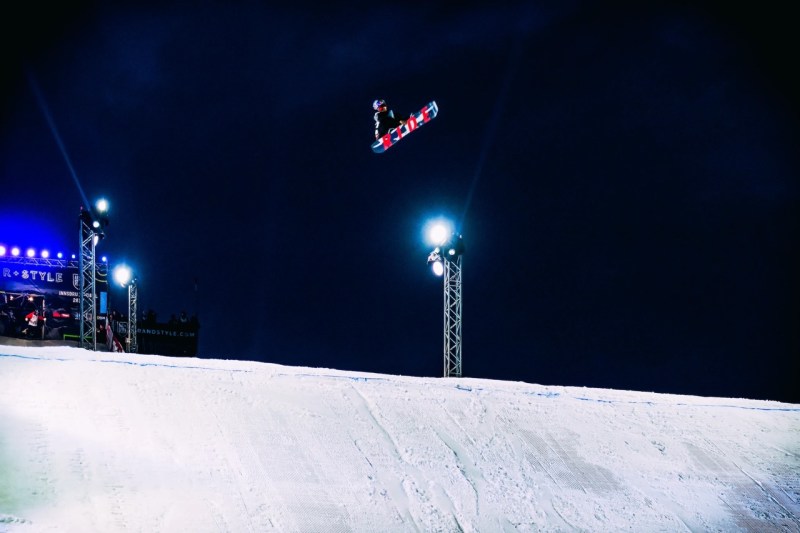 How to watch X Games 2023
You can tune in to X Games 2023 either on your TV or online. Live events are being broadcast on ESPN/ABC across the weekend — check out the schedule below. A full live stream of the weekend can also be found on YouTube and Twitch, which are both available worldwide. The X Games Aspen 2023 website has more details and links to the live streams, which will be streaming all three days in full, showing the events and much more.
Aspen X Games 2023 schedule
Friday, Jan 27
11:30 AM MST – Jeep Women's Slopestyle
1:30 PM MST- Special Olympics Unified Snowboarding and Skiing
6:00 PM MST – Women's Big Air
7:30 PM MST – Ski Knuckle Huck
8:30 PM MST – Men's Snowboard Superpipe
Saturday, Jan 28
10:30 AM MST – Men's Ski Slopestyle
1:30 PM MST – Women's Snowboard Superpipe
5:00 PM MST – Women's Ski Superpipe
6:30 PM MST – Women's Snowboard Big Air
8:00 PM MST – Men's Snowboard Big Air
Sunday, Jan 29
11:00 AM MST – Women's Ski Slopestyle
12:40 PM MST – Men's Snowboard Slopestyle
4:30 PM MST – Snowboard Knuckle Huck
5:15 PM MST – Men's Ski Big Air
6:30 PM MST – Men's Ski Superpipe
The best X Games 2023 events
Big air
Big air contests are all about going big and sending huge tricks off a 75-foot jump in a one-hit trick-off. The four big air events — men's and women's ski and snowboard — will each feature eight riders who will battle it out in a thirty-minute jam session. Each rider gets as many runs as possible in that thirty minutes to lay down the perfect trick, with the two best scores per rider counted.
Knuckle huck
A relatively new discipline, knuckle huck took off with skiers and snowboarders popping tricks and spins off the rolling knuckle next to takeoffs. These would usually start with a nose or tail butter — popping off the tip or tail of your skis — and often included things like hand drags along the floor or laid-out spins and rotations. The knuckle huck is based on overall performance and how well you lay it down, so the more runs squeezed into the twenty minutes, the better.
Superpipe
We've all seen halfpipe events, but the X Games 2023 superpipe takes things to a whole new level. With twenty-two-foot high vertical walls and nearly six hundred feet of length, the superpipe sure lives up to its name. Skiers and snowboarders have thirty minutes to link as many clean runs and put down as many tricks as possible on this monster. This is a best run counts competition, so one perfect run can claim victory.
Slopestyle
The slopestyle event is the true creative hub of X Games Aspen 2023. The course is laid out with a series of rails, and specially made features at the top, which flow cleanly into a series of halfpipe-style transition jumps before finishing with two big kickers to send the spectacle tricks off. The 1700-foot-long course drops almost three-hundred vertical feet over its length, with options for skiers and snowboarders to link the features together in a way that shows off their individuality and style.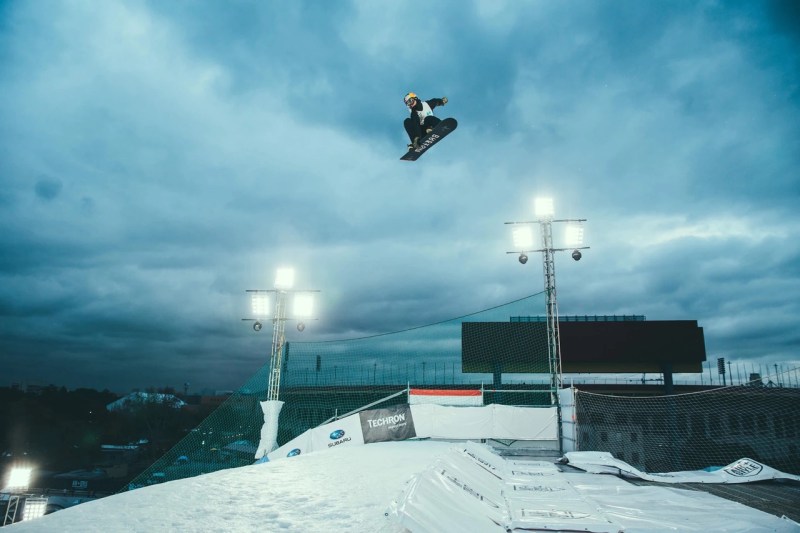 Who will win at X Games 2023?
With so many top athletes competing, it's really anyone's game this weekend. That said, there are some names that stand out on the list who we think are worth watching out for. Sure, we might be wrong about who comes out on top — I'm not a gambling man because I'm notoriously bad at guessing — but these four athletes have a strong chance of being around, on, or atop the podium in their event.
Mark McMorris – Snowboard slopestyle and big air
It's hard to overlook Mark McMorris at any winter X Games event. Perhaps there are stronger competitors in the individual categories — the weekend will show us — but when you're tied for the top spot in the most X Games medals, the motivation runs deeper than just wanting to show off your tricks. McMorris currently shares his record of twenty-one X Games medals with Jamie Anderson, but after X Games Aspen 2023, will he be standing alone at the top of the leaderboard?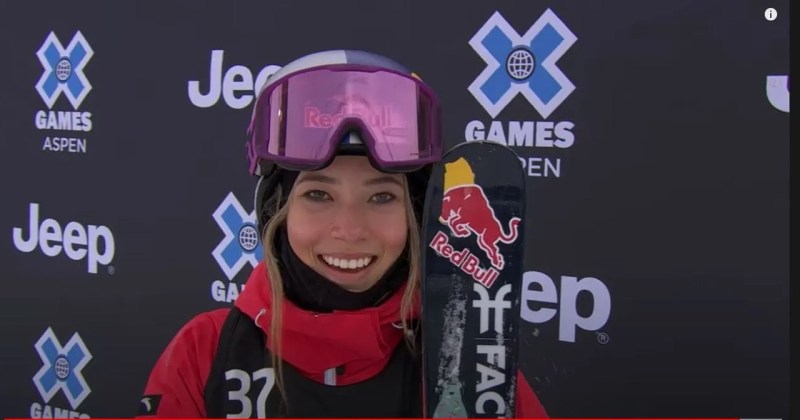 Eileen Gu – Ski superpipe and slopestyle
In her first X Games, back in 2021, Eileen Gu took home three medals — two golds and a bronze. While this in itself is a pretty solid reason to back Gu to go for more podium spots, she has since added to that three Olympic medals — gold in big air and freeski halfpipe and silver in slopestyle — as well as finishing the 2021/2022 World Cup season with a perfect record in the halfpipe, winning every event along the way. It's hard to see Gu not walking away with at least one more medal this year.
Zoi Sadowski-Synnott – Snowboard big air and slopestyle
It's hard to believe that Zoi Sadowski-Synnott is still just 21. With eight X Games medals to her name already, an Olympic gold medal, and a leading role in a host of snowboarding films, this Kiwi rider is at the cutting edge of women's snowboarding. In her winning X Games 2022 run, Sadowski-Synnott was the first female skier or snowboarder to land back-to-back double corks in competition. Let's see what she pulls out this weekend.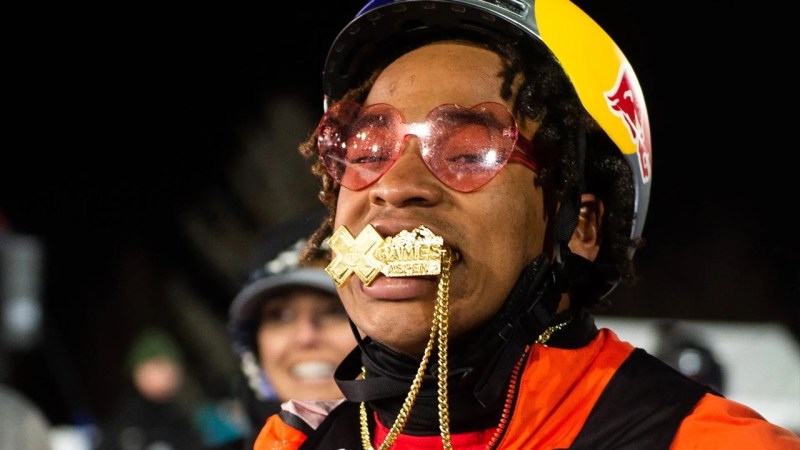 Zeb Powell – Snowboard knuckle huck
Zeb Powell has been a fan favorite at X Games since he burst onto the scene in 2020, claiming gold in the knuckle huck while wearing a pair of pink heart-shaped sunglasses he found on the floor. His personality, his free spirit, and his unconventional riding all come through in competition and make him the perfect fit for a discipline that is, well, totally undisciplined. Powell's snowboarding prowess has been the springboard for him to start the Slide-In Tour and Culture Shifters, initiatives that are expanding the snowboarding community.
Editors' Recommendations