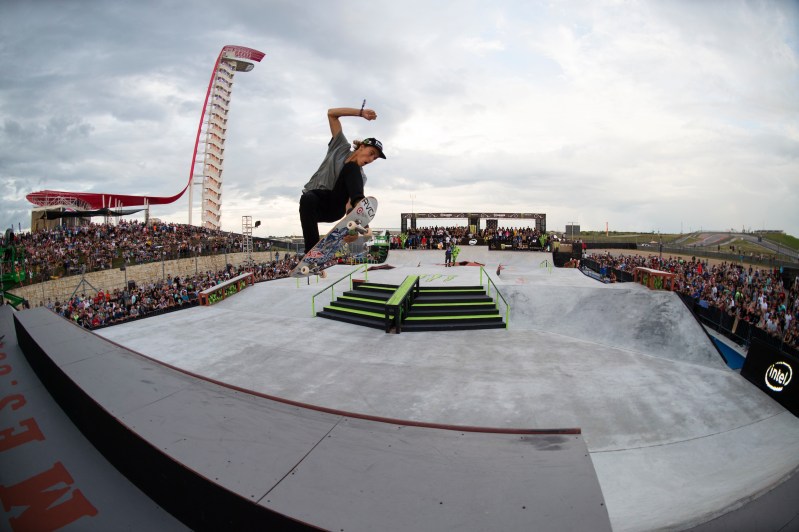 The pinnacle of extreme sports competition is returning to the home of action sports this summer. X Games 2023 is all set for an eight-day tour up the Southern California coast, with weekends in San Diego and Los Angeles, before the main event at the final stomping ground in July 2023. The Ventura County Fairground Centre will play host to a finals weekend that sees fans finally able to come together to witness history in the making once again. After three years of low-capacity and no-fan summer events, X Games organizers and riders will finally get to lay down their tricks — and their weekend — exactly how it should be.
It's been three years since fans were able to attend the event, so you can guarantee when these guys go, they're going to go hard. You can expect historic moments on the courses. After all, this is the event that has brought us watershed moments in extreme sports like Tony Hawk's 900 and Travis Pastrana's Moto X double backflip. But the party doesn't stop when the competitors pack away their wheels. This weekend is set up as an interactive festival, with music performances and much more to keep you and your whole family hyped for the event.
X Games 2023 will feature more than 150 of the best skateboard, Moto X, and BMX athletes in the world, all battling it out to take the podium spot and throw down the gnarliest tricks of the weekend. While some of these athletes have been named — top athletes like five-time X Games medalist Elliot Sloan and Nyjah Huston, who boasts 12 gold medals at the X Games — but other athletes, along with some of the music artists who will perform live sets at the weekend, are being kept back as surprise guests. Along with these surprise guests and music artists, X Games 2023 is yet to announce its full roster of events, but here's what we do know will be included.
Skateboard: Park, Street, Street Best Trick, Vert, Vert Best Trick
BMX: Park, Park Best Trick, Street, Dirt, Dirt Best Trick
Motocross: Best Trick, QuarterPipe High Air, Best Whip
With thousands of athletes and fans descending on Ventura this summer, X Games 2023 has partnered with Amtrak Pacific Surfliner and Visit California to promote a more sustainable way to travel. The Pacific Surfliner is one of the most scenic rail lines in the whole of the US, weaving its way through mountains and beaches before dropping you just feet away from where the competition is going to take place.
The waitlist for X Games 2023 tickets is open now, so head over and sign up so you don't miss out on the action. More than fifty hours of competition, including gold medal events, will also be available to stream on ESPN, ESPN2, ABC, and online, so check out the X Games website to stay updated on all of the action.
Editors' Recommendations