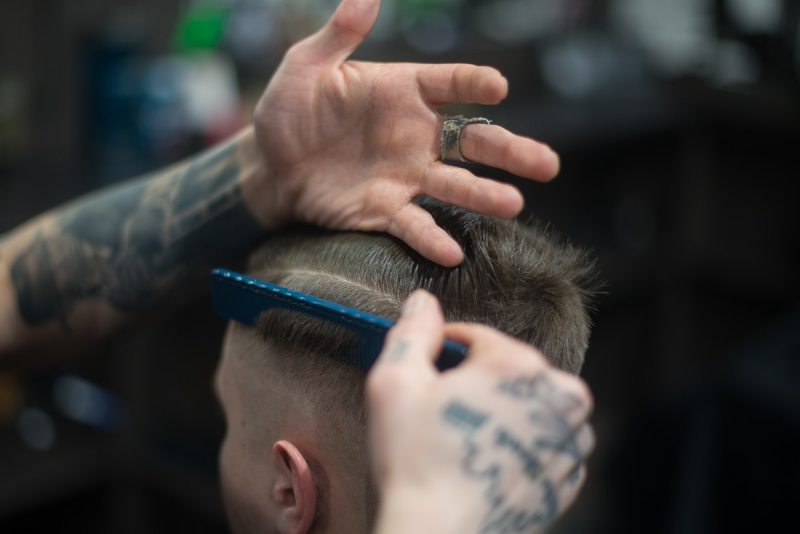 In an ideal world, every day would be the best hair day. That world doesn't exist, but there's at least one way to get as close to perfection as possible: Regular haircuts. Generally, men get a trim every six weeks, though you'll find your sweet spot. You also may have a go-to barber who knows your preferences like the back of their hand and guides you when you're ready to try something new. A good barber is a secret weapon to avoiding bad haircuts.
However, even good barbers have off days. Alternatively, maybe your barber had an unexpected sick day during your appointment and you decided to try the new guy. A few snips later and you realize you got a horrible haircut.
What should you do next? First, breathe. Second, know you have options for righting this wrong and getting your confidence back. Here's how to deal with bad haircuts (and how to avoid them in the first place).
How do you know if it's a bad haircut?
The answer to this question is highly personal. You may get tons of opinions from others on your new 'do. However, all that matters is that you like your mane. The same goes for disliking your haircut. The haircut isn't for you if the 'do isn't you.
Sometimes, we're our own biggest critics. If you have a rather critical inner voice, you might take a step back and evaluate why you're being so hard on your appearance. You may need to give yourself, your hair, and your barber some grace. However, if you're generally pretty low-key about haircuts and genuinely dislike the look you got, you have a point.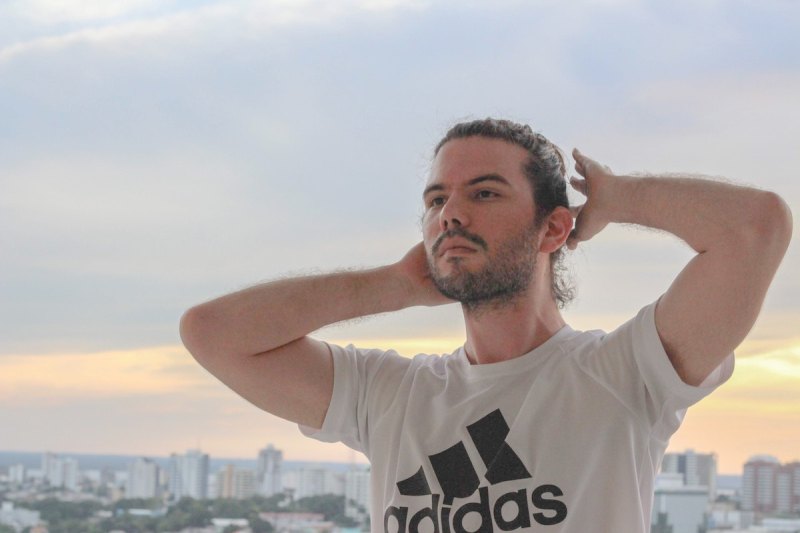 How to fix a bad haircut
You decided you got a bad haircut. Period. Now what? You can conceal it with clever accessorizing and styling, or the barbershop may lend you a hand, potentially for free. Consider these steps you can take next, should you dislike your hairdo.
Wear a hat
In the immediate panic-stricken aftermath of realizing you got a bad haircut, it's easy to overlook your headwear collection. Go sporty with a cap from one of your favorite sports teams. For a black-tie wedding, exude dapper charm with a top hat. Tweed golf caps are perfect for the back nine and transition well to chilly weather. You may even be able to get away with this look at the office. This hack won't get you far at a fancy restaurant where it's still considered rude to keep a cap on, but even celebs rock baseball caps while running errands. If you have a general to-do list for the next few weeks, you should be able to hide your haircut until it's time to head to the barber again (and maybe a new one).
Give it a week or two
Sometimes, patience is a helpful virtue. If you're just side-eyeing your haircut instead of deciding you got the worst one ever, you may need to let your mane settle and grow in a little. This process can take about two weeks. Though 14 days may seem like an eternity, you should notice gradual improvement as time passes. If you just got the ends trimmed, that timeframe is also shortened to about a day or two.
Don't elicit opinions
Seriously. Though some kind loved ones may assure you that your hair looks great, you may be able to read body language and know they're clearly lying. Others may be brutally honest. Hair — and appearances, more generally — can be emotional. If you're not in the headspace to hear and handle the truth, protect your peace and don't ask questions.
See if you can get the bad haircut fixed
You may want to exact swift revenge with a bad Yelp review. However, you may have far better success fixing your bad haircut with honey. Consider giving the barber shop a ring if you're unhappy with your haircut. Explain in an even tone that you appreciate the barber's work but aren't happy with the results. Ask how the business usually handles complaints about bad haircuts and if you can come for a do-over. They may offer to do the job for free. Alternatively, call a competitor and see if someone there will offer a free or reduced-cost cut. If you like the haircut, you might consider switching barbers.
Try styling your hair in different ways
Gel, curling irons, and texturizing spray can add body, volume, and style, making even the worst haircut look stellar. If applicable, you can pull your hair up into a man bun and wait for your mane to grow back (or your next haircut — maybe somewhere else).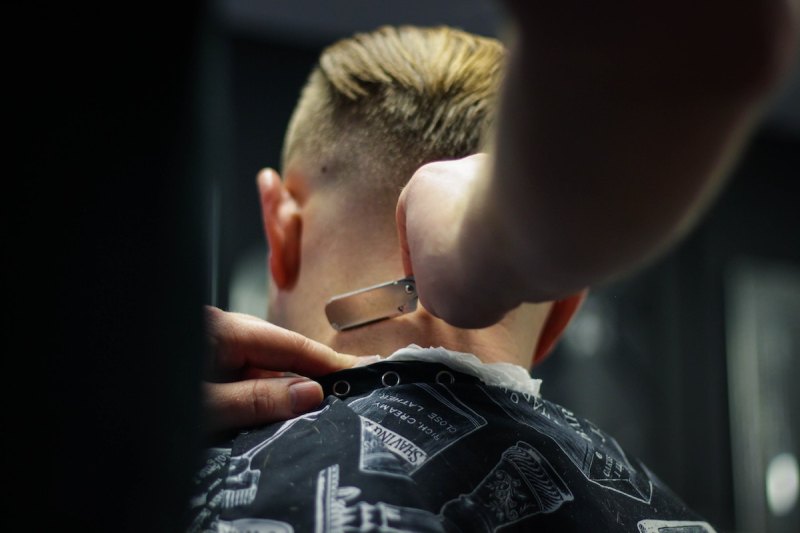 Tips for avoiding bad haircuts
The best way to fix a bad haircut is to prevent one from happening in the first place. While you can't control what the barber does with their scissors, you can take steps to reduce your odds of getting a bad cut.
1. Do your research. If you're getting a new style, research a bunch of looks. Pinterest, Instagram, TikTok, and old-fashioned magazines are great places to start. Your barber also may have a book you can flip through for inspiration.
2. Ask questions. Brad Pitt may have a different face shape than you, making his haircut look different on him than on you. Ask your stylist how they think the cut will look on you personally.
3. Communicate. Once you know what you want, communicate your desires to your barber. Also, share what you don't want. For example, if you don't want your hair shorter than a certain length, make that crystal clear.
Bad haircuts happen, but some savvy styling and even savvier communication with a barber beforehand can keep your good-hair-day streak alive.
Editors' Recommendations