Maybe you decided to keep growing out your hair this fall, and then fall turned to winter, and by now, after a solid number of months have passed and you have a decent set of locks on your head. A healthy medium length by now, it's time to start maintaining this look. Naturally, with more hair on your head, there are going to be more options for you than those who keep it high and tight.
Achieving great mid-length hairstyles can sometimes be quite a challenge. Sometimes referred to as the "awkward hair phase" length, your hair is not quite short but not considered long just yet. Mid-length hair is typically measured between 2 and 6 inches (although there is no exact standard for calling it this), and when styled just right, these hairstyles can turn heads and give you that boost in confidence.
Of course, with great hair comes great responsibility. Ensuring the health of your hair and scalp should be your No. 1 priority and will help guarantee a successful execution of a wide variety of hairstyles. You can maintain a healthy scalp by sparingly shampooing and conditioning your locks. With all that being said, here are some of the best looks for medium-length hairstyles for men in 2023.
Mullet
Yes, you read that right: The mullet, when styled properly can be quite the mid-length hairstyle power move. It definitely takes a personality to match. With so many surprises brought on by the new decade, are we really shocked that we saw the re-emergence of the original "business in the front, party in the back" hairstyle? But don't be fooled. Today's mullet hardly resembles its 1980s predecessor. The mullet of today is a trendy style rocked by celebrities and athletes.
The mullet style is notoriously known for its longer hair toward the back and shorter hair on top. With a modern twist, you'll see the sides being blended in with a temporal fade. If you are looking for a suitable hairstyle for growing out your hair and that also compliments the shape of your face, this may be the style for you. And if your hair is curly or on the wavier side, you don't need to feel left out; this style is also great for those of us with more textured locks.
Mohawk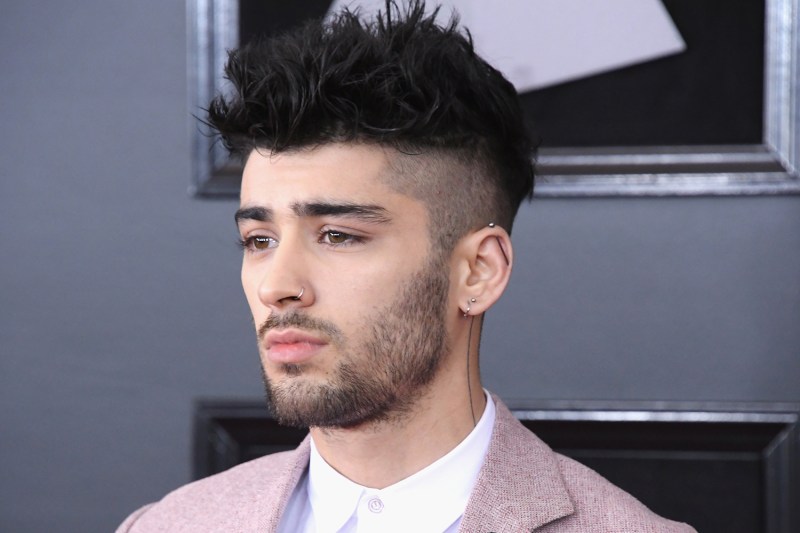 Another classic hairstyle that has made a full-fledged comeback is the mohawk. If you're not completely committed to the mullet life, you may want to give the mohawk a shot. The modern spin on the traditional mohawk is no longer exclusively associated with rebelliousness or punk rockers. However, this style still offers an element of edge with a touch of refinement. What stylistically sets today's mohawk apart from its 1980s forefather is that it is best reserved for short to length hair, complete with a clean fade in the back to give it a 21st-century touch.
This versatile haircut can be worn with straight, wavy, and curly textured hair and is even a great option for corporate men who want a professional hairstyle with a little dash of bold.
Braids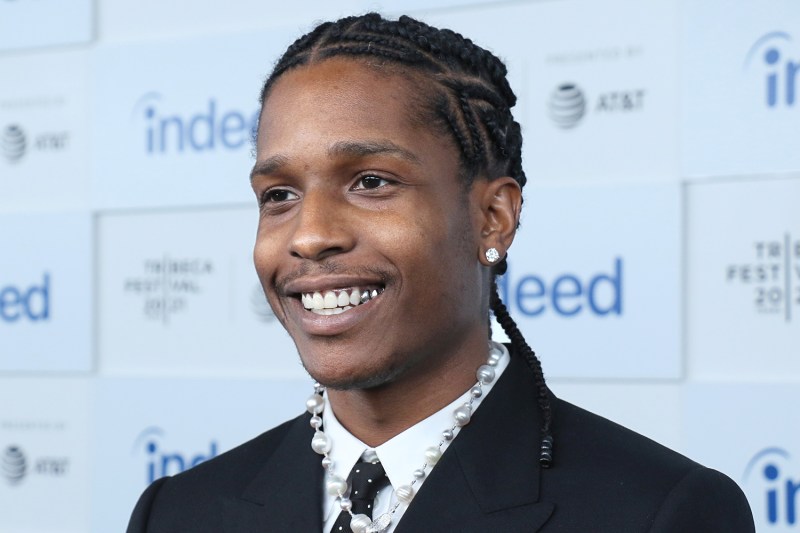 Braids are truly a hairstyle for the ages that have stood the test of time. Spanning from ancient Egypt to Scandinavia, Sub-Saharan Africa to China, it's no surprise braids are our top go-to hairstyle for men with mid-length hair in 2022. We have seen men embracing braids in recent years, and have been sported by many celebrities such as Michael B. Jordan, ASAP Rocky, and Omarion just to name a few. What we love about braids is that they're truly a "set it and forget it" kind of hairstyle, and best of all, you only need about 2 inches of length to start.
Braids can work with most hair types and can even look great regardless of the shape of your face. Braids are also incredibly versatile. They can be as simple as you'd like or as intricate and as fancy as you want. So if you're looking for a new style that's different and a good protective hairstyle that encourages hair growth, braids might be a great next hairstyle to try this year.
Bro flow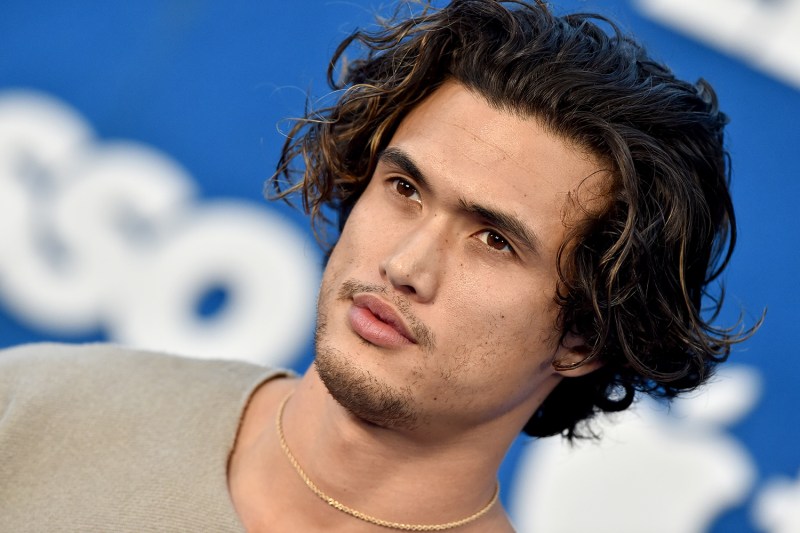 With the onset of quarantine in 2020, we saw more and more men growing out their hair, which has ultimately given rise to the bro flow. The hairstyle gets its name from the shape and appearance of hair flowing backward and is characterized by its au natural, just-hopped-out-of-bed appearance. It can also best be described as organized chaos. Although free-spirited in nature, the hair is perfectly out of place and also can look quite presentable if you take the time to train your hair. This style is a great mid-length hairstyle if you want to avoid the "awkward hair phase" while growing out your hair.
Despite its comical name, the bro flow can be a great hairstyle for business and professional men when styled correctly. For a more effortless look you can apply a sea salt spray to add texture and waves for a more effortless and rugged look. Although this style is supposed to look effortless, it's one of the more high-maintenance styles on the list. You'll want to make sure you keep your mane healthy by properly cleansing and conditioning it to avoid brittle and greasy-looking hair.
1990s Curtain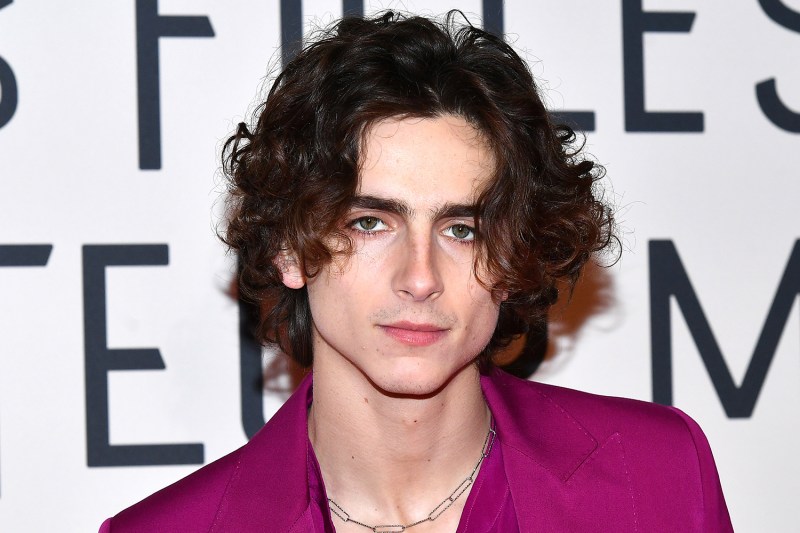 The 1990s will always and forever be the greatest decade in living memory. The '90s were the golden era in fashion, music, movies, cartoons, and, yes, hairstyles. The decade has been making a comeback for a while now, and its curtain hairstyle is no exception. Characterized by a mid- to long-length fringe in the front with a part down the middle of the head, this look was popularized by boy bands, actors, and athletes (think Rider Strong and Leonardo DiCaprio). Pairing this style with an undercut or fade is what really brings this style into 2022.
How you style your curtain is totally up to you, but we recommend using a water-based wax or pomade, cream or mousse and apply evenly throughout the hair. Next, take a comb to create a part down the middle, and voila, you're an immediate heartthrob.
Side-part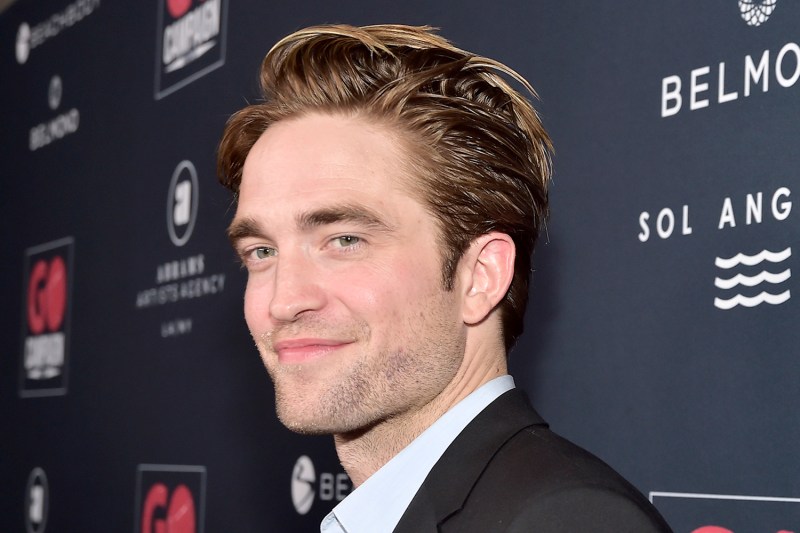 This one is an oldie but a goodie. A hairstyle does not have to be new for it to be trendy, and that's why the traditional side-part hairstyle is on this list. A side-part can add a hint of class and refinement to your appearance and can be worn for many occasions. But what makes this hairstyle a true classic is that it can be worn in so many different ways to compliment your hair length and face shape and to incorporate many types of current trends.
To achieve this style, simply apply a hair wax or hair pomade to demo hair and comb your hair back to evenly distribute the product. Proceed to blow-dry your hair while simultaneously brushing your hair back to make it smooth. Then to finish it off, add a part on the side, make it sharper with a taper or undercut, and it even airs well with facial hair. The side-part hairstyle is truly a timeless look that will bring out the gentleman in you.
Low, Mid, and High Fades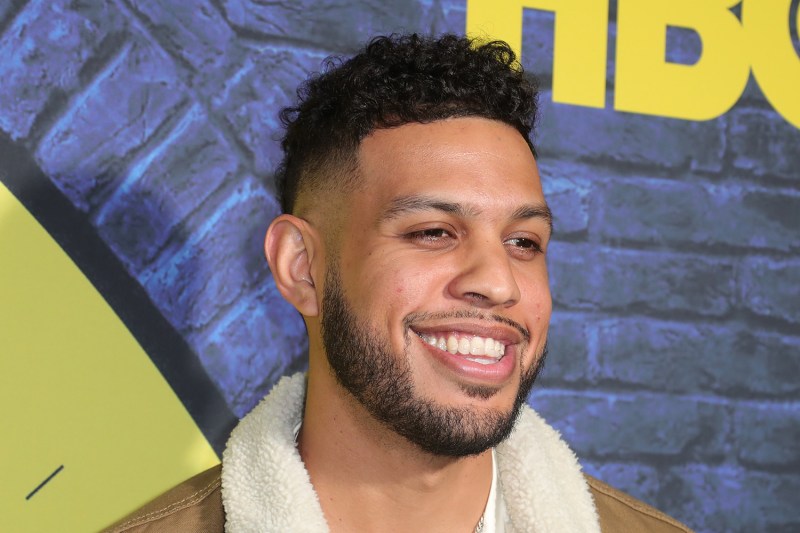 And last but certainly not least is the fade. If we're being honest, this hairstyle probably will never go out of style, and for great reasons. This haircut is highly customizable; it's suitable for men with varying hair textures, face shapes, and appropriate for virtually all occasions. With a low-cut fade, the sides and the back of the head are tapered down towards the lower portion of the head towards the neck. A medium fade is tapered towards the top of the ears and the temple for a very sharp profile.
And finally, you have the high fade, which is characterized by a cut that is tapered closer to the crown of the head. For mid-length hair on top, we recommend sticking to the low and mid fades for a gradual blend that works with the shaft of your hair. But that doesn't mean the high fade is not an option, especially if you are looking for a shaper contrast.
Mid-Length Mastery
While there are numerous ways you can choose to style your mid-length hair, these are some of the best current looks styled by male celebrities. Whichever you choose, you will surely get some good head turns.
Editors' Recommendations