Part of the wine known as Scheurebe's obscurity might be owed to its decidedly unsexy name — it's better than its German nickname, however, which translates, quite robotically, to Seedling 88 (Sämling acht und achtsig). Try saying that ten times fast.
But don't let the name turn you off. This white wine is incredible sensuous and can function a lot like its close and much more famous sibling, Riesling. In fact, you know a Scheurebe (shoi-ray-ba) as soon as the bottle is opened, before it even hits the glass. Fiercely fragrant, the wine is known especially in northern Europe for its intoxicating scent.
That scent is a big reason why it came to be in the early 20th century. A German viticulturist named Georg Scheu devised it, looking for something akin to Silvaner, but able to produce a stronger and more inviting nose as well as sustain a spring frost. Scheurebe is a cross between Riesling and some wild vine — the exact type is still up for debate. In Austria, where it's also somewhat popular, it's believed that the wild grape in question is Bouquet Blanc.
You don't have to precisely know both of its parents to understand Scheurebe as a wine. The Riesling comparison is apt, especially when made into a sweeter wine. Its critics say it can be clumsy and while there's some truth to that, a well-made Scheurebe is an amusing and unique wine, presenting a combination of hyper-floral aromatics and buttery mouthfeel (even when dry and unoaked).
Like Riesling and many other noble Old World whites, this variety is climbing out of the tight box it was put into, specifically the sweet, dessert-style cube. Scheurebe is often better dry, maintaining a richness and soft texture with just a dash of residual sugar. Fans of other highly aromatic whites like Gewürztraminer and Muscat will find plenty to savor in a good Scheurebe. And while most continue to come out of the cooler growing regions of Europe, a few winemaker are playing around with new vine cuttings in the states and bottling some of their own
Look out for new vintages but know that it's a wine that can cellar for at least a handful of years. Try Scheurebe with creamy cheeses, a handful of roasted nuts, or spicy Thai cuisine.
Interested? Here are a few to try:
Bannister Wines 2019 Scheurebe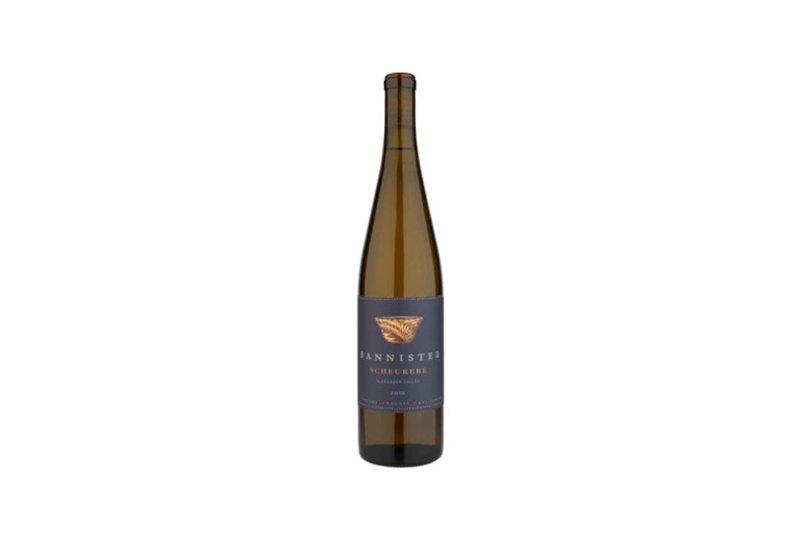 This small Sonoma outfit just released its first version of the varietal. It offers a firm bouquet of jasmine, a creamy mouthfeel, and fleshy fruit flavors. It's perhaps the next logical step for a label that makes things like an orange wine out of Riesling. On the palate, this wine shows grapefruit and peach pie.
Winzerkeller Andau Beerenauslese 2015 Scheurebe
An Austrian riff, this wine shows of Scheurebe's early heritage as a dessert wine. While sweet, there's a surprising kick of acid to round things out, with flavors of orange peel and currant. Plus, it tends to show up in half-bottle form, which is admittedly a little wasteful but oh so elegant.
Pfeffingen 2017 Scheurebe
Hailing from one of Germany's best wine-growing regions in Pfalz, this take is a little more involved than the grape often gets credit for. A little bit of earth and herbs, a little bit of candied fruit, the dry white strikes a nice balance in terms of flavor profile.
Editors' Recommendations