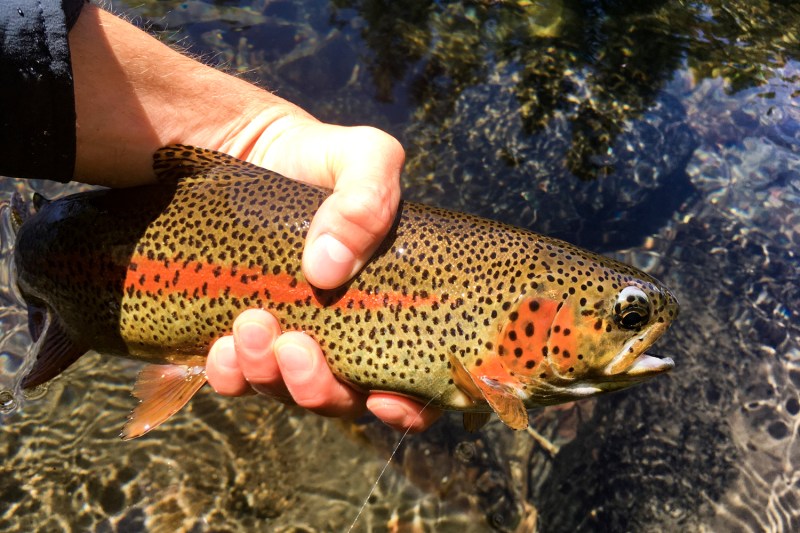 If you've ever spent time around both, then you know that craft beer and trout fishing go hand in glove. The two seem intertwined in a beautiful symbiotic relationship built around a purity of both landscape and flavor. The universe seems to know as much, as it has created countless towns where you can find great ales and equally good fishing, at least within a short drive.
If fly-fishing and microbrews are a language you speak, these are the towns where you can be the most articulate.
Note: While most are in the western part of the country (and can be more or less patched together in a pretty epic road trip), if you're planning to hit the final stop below, you'll have to, ahem, cast a wider travel net.
Colorado Springs, Colorado
There's a bevy of outdoor goodness in and around Colorado Springs. The South Platte, Colorado, and Arkansas rivers are all within striking distance. Tarryall Creek is a famous tributary of the South Platte with plenty of undercut banks and hungry brown trout. The aptly named Trout Creek is just 25 miles from town and fairly accessible.
Bristol Brewing and Red Leg are convenient and of quality. Goat Patch touts a nice lineup that expands beyond expected IPAs to reds, saisons, and refreshing blonde ales. Fossil Craft Beer Co. turns out some intriguing brews, from a black tea and lemon sour to IPAs made from in-form Denali hops. Also, Denver is just a little over an hour away by car. The Mile High City is brimming with great beer.
Bend, Oregon
Nestled in the high desert of central Oregon, Bend is an outdoorsman's mecca. The Deschutes River runs right through town, offering fantastic fishing to even those who can only sneak away on lunch break. Fantastic day trips include the gin-clear Fall River, the gorgeous spring-fed Metolius River, and the Crooked River, which runs through the beautiful and ever-popular Smith Rock State Park.
Downtown Bend is overflowing with great beer. Standouts include Bend Brewing Company, Crux, and the amazing tap list and bevy of bottles at Broken Top Bottle Shop. For barrel-aged beauties, check out The Ale Apothecary. Those interested in Belgian-style beers will find plenty to like at Monkless. A town of 90,000 rarely flexes so much craft beer.
Missoula, Montana
You don't have to walk more than a few paces to run into a fly shop or a river in Missoula. The college town resides right in the Rocky Mountains and is bisected by the famous Clark Fork River (the one seen in A River Runs Through It). Nearby, one can explore trophy watersheds like Rock Creek, the Blackfoot River, and the Bitterroot River. The Smith and Missouri rivers are also fairly close and worth your time. It's been said that one could spend an entire lifetime in southwest Montana and never fish the same stretch twice, and it's probably true.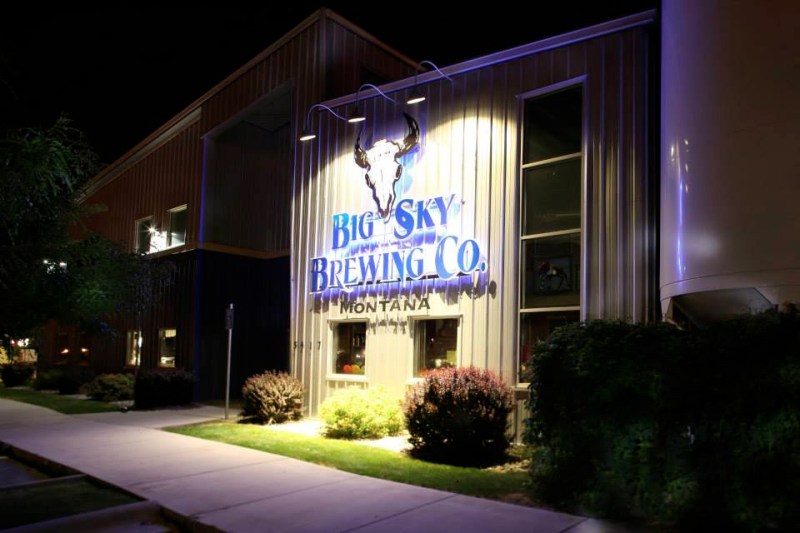 In terms of suds, there are many options. Bayern is right in town and makes a fine pilsner. Kettlehouse is a local favorite and cans a lot of their lineup, making it a perfect stop on the way out of town to fish. Their new amphitheater, which hosts a bunch of summer events, is set right along the Blackfoot River. Big Sky Brewing is another downtown standard and even has a beer aptly named Trout Slayer. The Dram Shop is another great stop if you're looking for variety and a quality growler fill.
Burlington, Vermont
Burlington is home to so much more than Ben & Jerry's and Phish. There's a lot of fine beer, for one thing. In town, try Switchback's signature smoked beers or Burlington Beer Co. for a gose or a stout, many of which they can. Fiddlehead has quite the following and is just south of town. The small-production outfit is beloved for its IPAs and farmhouse ales. The Alchemist in Stowe is perhaps even more iconic and less than an hour's drive away.
On the fishing side, Otter Creek funnels into Lake Champlain and is full of not only trout, but bass and pike. The Lamoille River is also close and touts wild brook trout in its upper stretch. One of the grander watersheds in The Green Mountain State, the Winooski River is known to hold larger rainbow and brown trout.
Editors' Recommendations