When we last reported on the fine wares from Nisnas Industries, their novel Kole flask was still in development and the Kickstarter was underway. Fast forward a year and the guys are back at the flask frontier with a larger model called The Upper Cut.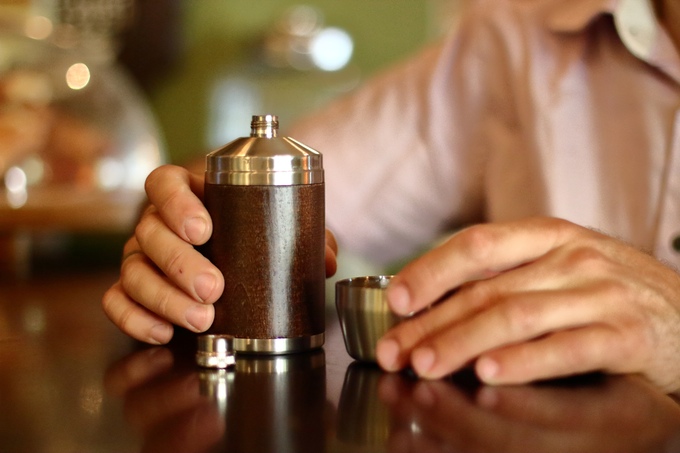 This new six-ounce model retains the same stainless steel core draped in handsome wood for curb appeal and dexterous comfort. They've also added a larger cup to match the increase in size.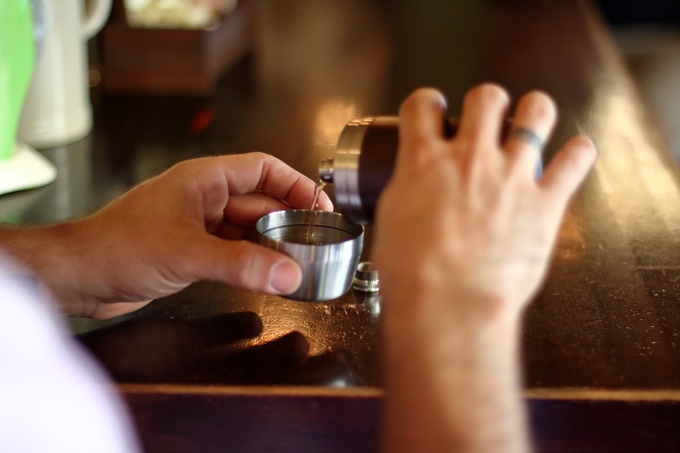 The Kole was heralded for its distinctive design and much of that carries over to its bigger brother. The flask is built with the drinking cup in mind meaning that the entire process is a genuine pleasure – from lid to pour.
At just over five inches tall and 2.4 inches wide, it's a great size for morning coffee on the subway or afternoon green tea on the trail. As before, each Upper Cut is hand-made… individually(!) hand-made, meaning nothing's chintzy here and quality is set to the umpteenth degree. The Upper Cut only comes in one wood color to start, but if the Kole is any indication, expect more finishes available as the product comes to market.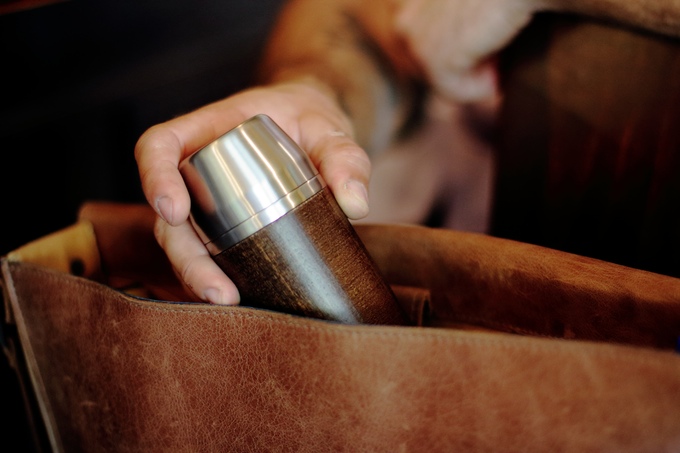 According to their new Kickstarter, Upper Cuts should be ready to ship around the holidays. Looks like you'll finally have something sleek to hide the Egg Nog in this year.