When it comes to flasks, you've generally got two options. You can either store your booze in a traditional hip flask, or one of those chintzy plastic ones designed to look like an oldschool cell phone. Outside of these two categories, there's not a whole lot to choose from — but Nisnas Industries wants to change that.
The company's new Kole flask is a complete departure from the tired old hip flask design. Instead of the curved but not-quite-pocket-friendly form that you're used to seeing, Kole is boldly and unapologetically cylindrical. But it's more than just a tube for your booze — Nisnas has included some simple design elements that make it highly functional as well.
Related: Drink Up With Our Favorite Backpacking Flasks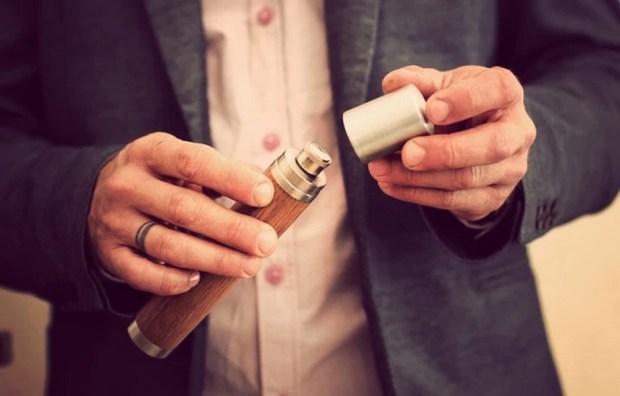 First of all, nearly all the flask's parts are made from machined stainless steel, so they're incredibly durable and designed to last a lifetime. However, because steel isn't a great insulator (or very nice to hold in your hand), Kole's container is nestled inside a warm, sumptuous sleeve of wood. It comes in your choice of oak, walnut, or mahogany; all of which will insulate your booze, coffee, or whatever liquid you happen to be carrying. And beset of all; when it comes time to enjoy the hooch you've stowed away, the lid of the flask is designed to double as a shot glass.
Unfortunately you can't get your hands on one right away, but Nisnas has recently launched a Kickstarter campaign to help cover the cost of production. Back the project now, and you can lock down a Kole for about 93 bucks. The creators expect to begin shipping in early December if all goes well — so barring any hiccups in the manufacturing process, the flasks should be ready just before Christmas. Head over to Kickstarter to learn more.
Editors' Recommendations