Every time you hear about a new, rare release from a beloved distillery, don't you wish thatyou could just call up your accountant and tell him or her to transfer the money so you could buy it from your special whisky dealer? Yeah, us too, and that was the exact train of thought we had when The Macallan released details about their newest expression, The Macallan 50 Years Old.
Coming in at a cool $35,000, this is yet another step the brand has taken in distinguishing themselves from other premium whisky lines. (We've previously covered the 1991 release and Edition No. 3, so make sure to read up on them too.)
These exclusive releases, though, aren't the only way that the brand has been making strides in the category. In the last year alone, The Macallan has been in the limelight for being the most expensive lot of whisky ever auctioned (six Lalique bottles aged between 50 and 65 years for $993,000 in April 2017) and the most expensive whisky cask ever sold (a full Sherry hogshead made in 1987 for $375,000 in October 2017).
Since those prices are easily out of hand for most of us, let's focus on something a little more attainable: The Macallan 50 Years Old, which is cheap compared to the lots mentioned above.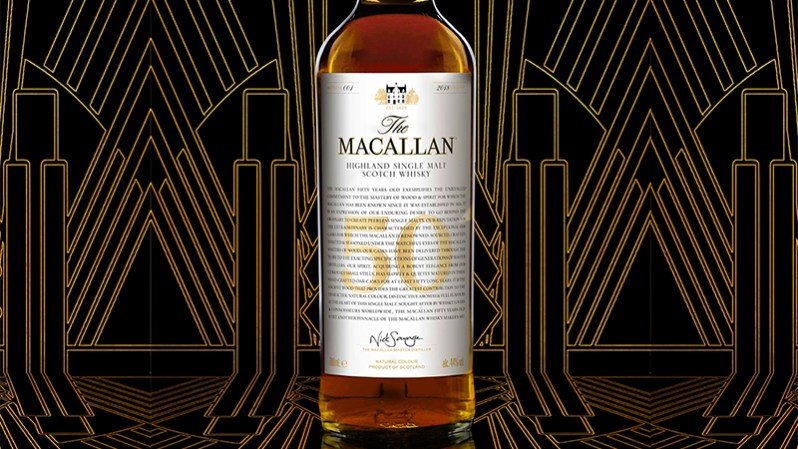 The whisky was aged in a single European oak Sherry butt from Spain and the liquid is, as you might expect from a release with this much age behind it, complex. Amber in color, you'll find wood and vanilla on the nose, which lead into lightly spiced blackcurrants mixed with a bit of earthiness. On the palate, sweet vanilla and oak start you off before taking you into fudge and toffee, then black pepper on the back end. A long, thick, and slightly dry finish (thanks to some slight peat flavors) close out the experience.
"Coveted by whisky connoisseurs and collectors around the world, The Macallan 50 Years Old is an incredible addition to our expanding range of unique, mature whiskies and marks another pinnacle of The Macallan whisky makers' art," master distiller Nick Savage said in a statement.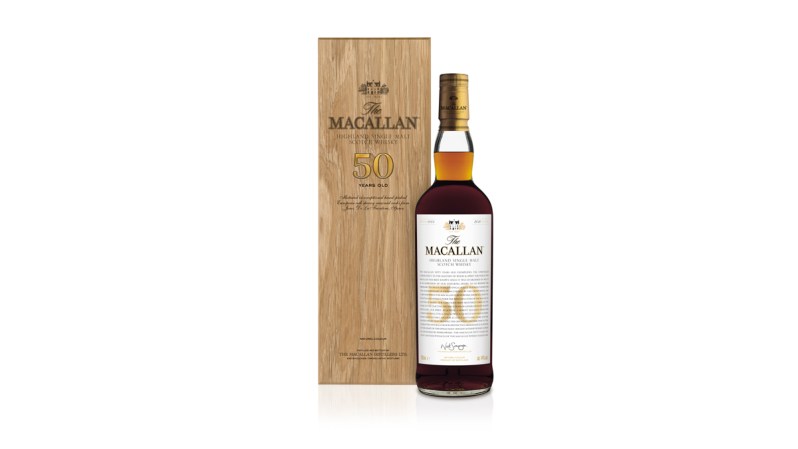 The catch with this — as with many older Scotch whisky releases — is the availability. Worldwide, only 200 bottles are available. Of those, a mere 17.5-percent (35 bottles) are making it to the U.S. shores. That means if you are one of the lucky ones who can do the whole accountant thing we talked about above, you better get on it.
The Macallan 50 Years Old is bottled at 44 percent ABV and is packaged in an oak box that features an etched face inlaid with a matte gold badged age statement.
Editors' Recommendations