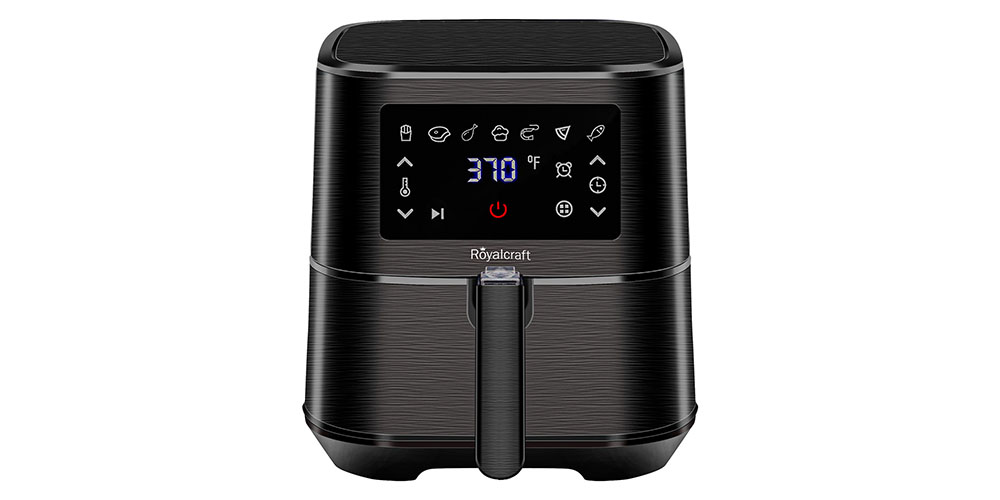 Right now, at Walmart, you can buy a huge Superjoe 6-quart Air Fryer for just $110. That's a similarly huge saving of $90 on the usual price, making this exceptional value if you're looking to buy an air fryer that will feed the whole family. With plenty of great features and presets, it's sure to revolutionize your cooking but you'll need to be quick. At this price, we can't see it sticking around for long.
The Superjoe 6-quart Air Fryer is easily one of the best air fryers for capacity at this price range. Large enough to cook for the whole family, you can cook up everything from French fries to steak, chicken, pizza, and even cake via the Rapid Air Circulation Technology that air fryers use. Using this method, food is cooked by circulating hot air in all directions meaning it cooks evenly and fast at all times. Delve into the best air fryer recipes and you'll see exactly what we mean. Even better, this method reduces fat by 85% compared to traditional fryers.
With seven different preset cooking modes catering for French fries, steak, chicken, cake, shrimp, pizza, and fish, it takes seconds to start using. All you have to do is touch the appropriate button and leave the Superjoe 6-quart Air Fryer to do its thing. There are manual settings, too, if you want to regulate the temperature and time yourself as well, plus you can set alarms so you'll know exactly when your food is ready.
Versatile in many different ways and ideal for up to six people, the Superjoe 6-quart Air Fryer also has a non-stick basket for easy cleaning, plus the basket is dishwasher-safe.
An all-around great investment for your health and taste buds, the Superjoe 6-quart Air Fryer is down to just $110 for a limited time only at Walmart. That's a massive saving of $90 so this is a great time to buy one.
More Air Fryer Deals
Not sure if this massive air fryer from Superjoe is for you? We've also got all the other great air fryer deals going on right now neatly rounded up for you. If you're looking for something else for your kitchen, there are plenty of awesome Instant Pot deals available, too, to spruce up your cooking.
Editors' Recommendations