Reyka Vodka is the most beautiful, and most bizarre distillery we've ever seen. And we've gandered some insane distilleries in our day. Reyka is known around the world for its unique distilling process, using water drawn from lava fields and volcanic filtration over traditional charcoal. It would seem this award-winning vodka that is sold around the globe would come from a massive distillery with expert engineers and distillers working around the clock. Instead, for the past 15 years, it's been a one-man operation from the pastoral town of Borgarnes.
That one-man operating the facility is Thordur Sigurosson.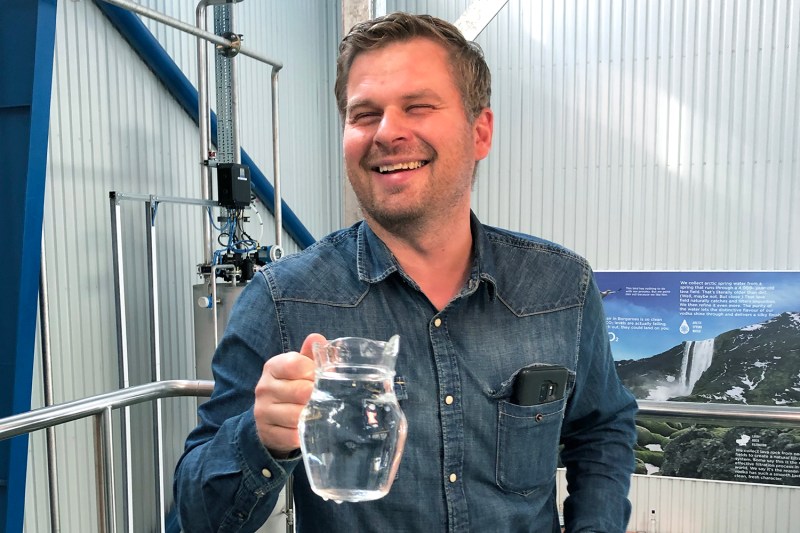 Reyka Master Distiller (and former mechanical engineer) Sigurosson stumbled upon his hidden talent for sniffing out the purest, most refined vodka possibly in the world and has since made every batch of Reyka in the company's history. (OK, he hired one man to help him, but that was in the past few months.)
The Manual traveled the winding road from Iceland's capital city Reykjavik to Borgarnes to meet this distilling legend and see his beautiful alchemy in action.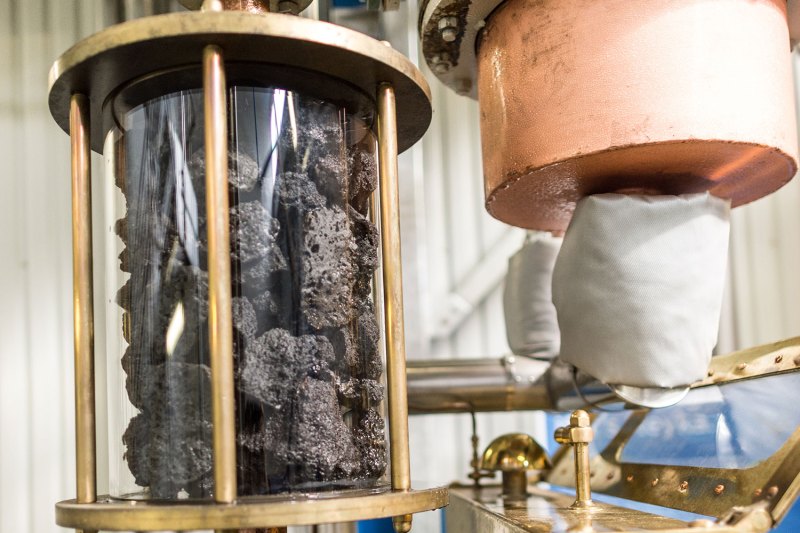 We pulled up to a simple white warehouse the size of a barn. No flashy sign beyod a field of hardy Icelandic horses grazing in the neighboring plot. Sigurosson led us into the small distillery — a vertical workspace with three stories of distilling checks and minimalist stop-points where he monitors the production of each and every batch ever produced since Reyka's founding in 2005.
The Reyka bottle says on the label, "small batch vodka hand crafted in Iceland" and that claim is 100% true.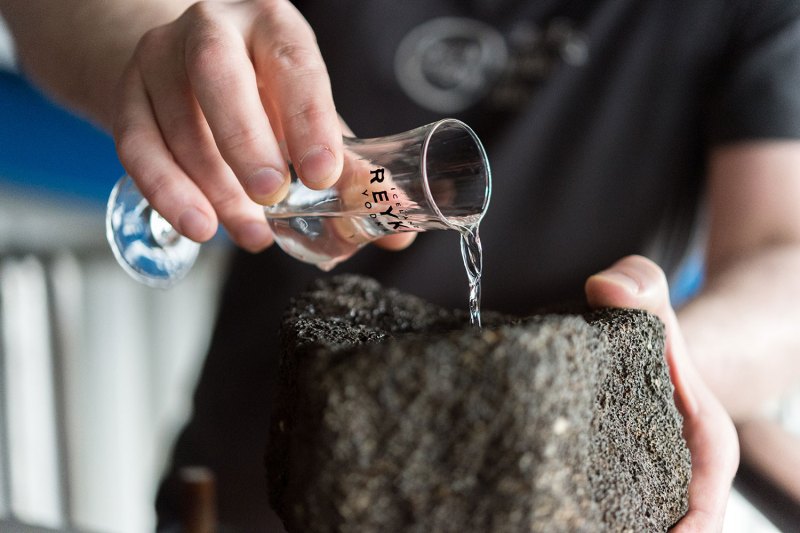 Without a constant running still, Sigurosson makes each batch under his watchful eye (and nose). First, a 192-proof grain spirit from Scotland is decreased to 142 proof in a gorgeous copper Carter-Head Still. These stills are rare and traditionally used to make gin (Reyka are the first ones to use them for vodka). The copper still is preferred by Reyka because the heat eliminates any burning taste and the unique chemical reaction the metal makes on the spirit is, well, unique.
Sigurosson then manually turns the wheel on the steam pipe and the lightest, purest vapor travels to the next level. This high-powered spirit filters through a glass case of volcanic rocks, which Sigurosson scavenges by hand in the backyard. Iceland is, after all, a land made of volcanic rock, so he has an abundant supply. Most vodkas are distilled with charcoal.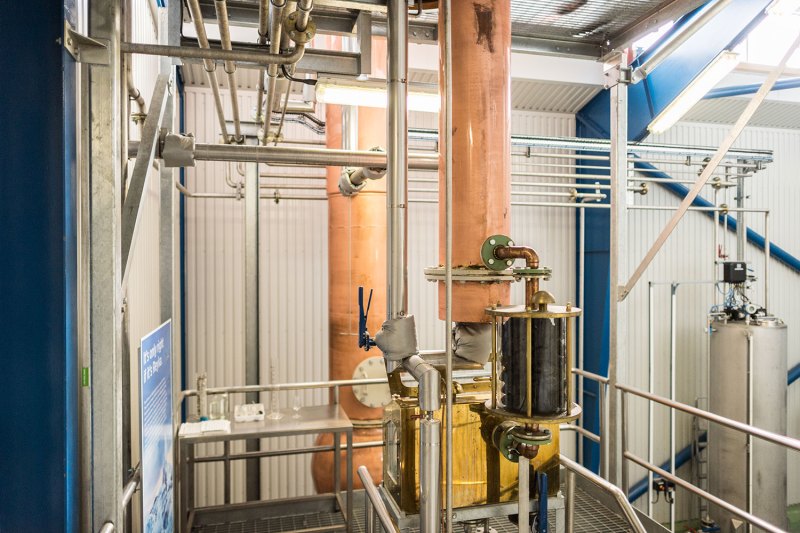 Sigurosson looks for rocks with more sponge-like holes and yes, collecting the right volcanic rock is a talent in itself.
If that's not unique enough, the Reyka distillery is also run completely on geothermal power from a natural hot spring.
From a single spout, Sigurosson continuously smells the vodka, waiting for the moment when the purest vapor runs out, indicating it's time for another batch. "I am always aiming to get the highest quality, then I shut it down and start all over again," he says. Each batch takes five hours.
Sigurosson then dilutes the vodka with incredibly fresh Icelandic water from rain that has filtered through natural volcanic rock.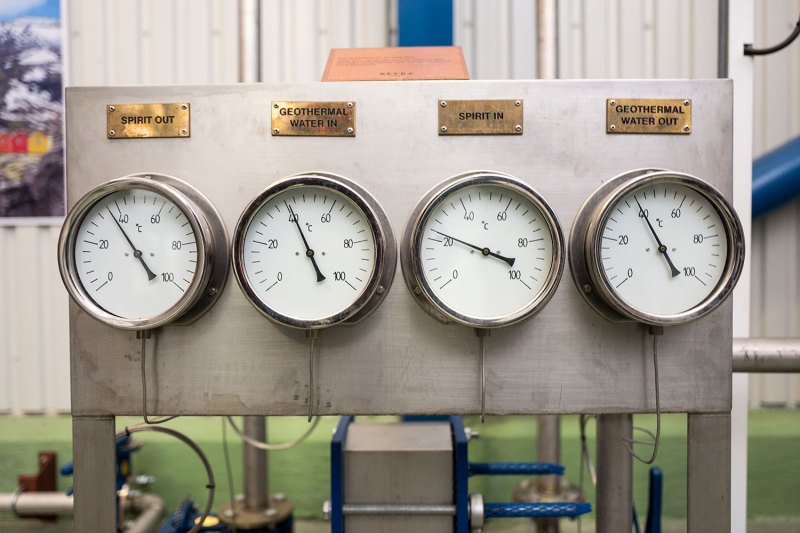 The final taste and aroma is consistently top-notch because there are no variables. Sigurosson makes sure of that. So how does a single man make hundreds of thousands of cases of vodka? Well, Sigurosson says it's all in the nose. And no, it can't really be taught. You've got to have a talent.
Born in the same town Reyka was founded, Sigurosson never thought he'd be a famous Master Distiller. He went to school for mechanical engineering and worked in oil factories building pipes while living in Reyjkavik. He moved back to his quiet home town in 2004 and a friend asked him if he wanted to distill.
"What the hell is a distiller?" Sigurosson recalls saying. He went on to score 100% in the distilling test because of his surprisingly talented nose. Not only does he make the vodka, but if anything on the distilling machines breaks down he's the one to repair it.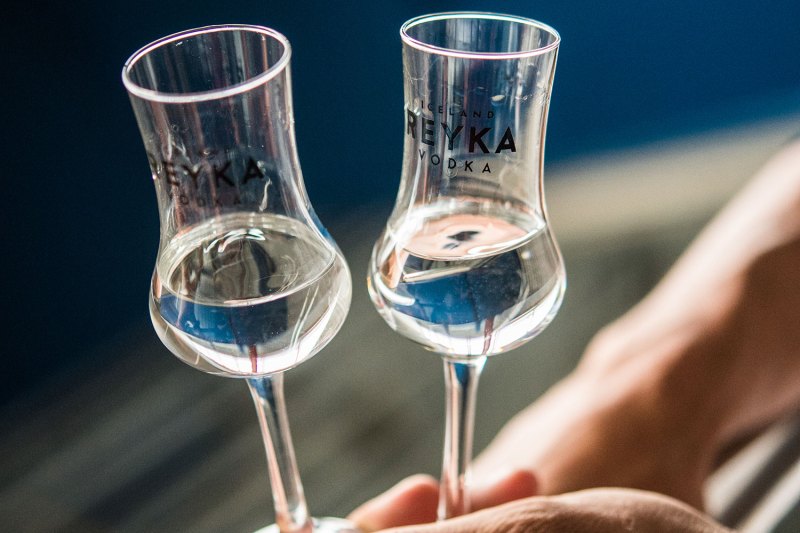 Sigurosson is also naturally the one to bring the party punch any time he or a friend throws a party. His preference is clearly for vodka. Obviously Reyka, but if he's out he looks for a vodka with no burning smell in the nose.
His go-to party recipe is as minimalist and cool as his distilling practice: Mix Reyka Vodka with sparkling water, "a bit" of sprite or 7up, and mint.
We were fascinated by this Icelandic distilling wizard and also learned he goes on week-long horse riding expeditions and has the driest, smartest wit we've ever encountered. All the more reason to drink Reyka — because it's made by the type of guy we all want to be.
Editors' Recommendations