Breckenridge Brewery is making a commitment to the U.S. National Parks — and to all of us who get to enjoy those parks — with its Pints for Parks program.
With Pints for Parks, proceeds from every Breckenridge pint sold across the U.S. this summer will be donated to support national parks — which celebrated their centennial in 2016 — through the brewery's Breck Gives Back program. Breckenridge beers will be sold in nearly 7,500 bars nationwide this summer.
"The parks need love more than ever before to stay in pristine condition, so we're excited to make a difference for the National Parks system and inspire others to join in the effort to celebrate and support the parks, especially as we head into the parks' busy summer season," Breckenridge Brewery President and Head Brewer Todd Usry said in a statement.
As part of the program, the Colorado brewery partnered with Colorado-based artist Andrew Hoffman to design seven unique pint glasses commemorating different parks across the country. The glasses will be used at bars in the regions near each of the parks featured on the glasses.
The seven parks are Colorado's Rocky Mountain, California's Joshua Tree, Texas' Padre Island National Seashore, Florida's Dry Tortugas, Delaware's Delaware Water Gap, Ohio's Cuyahoga Valley, and Missouri's Ozark National Scenic Riverways. The glasses will also be featured in local giveaways at the bars.
The program launched on April 20, the first day of National Park Week when all park entrance fees are waived.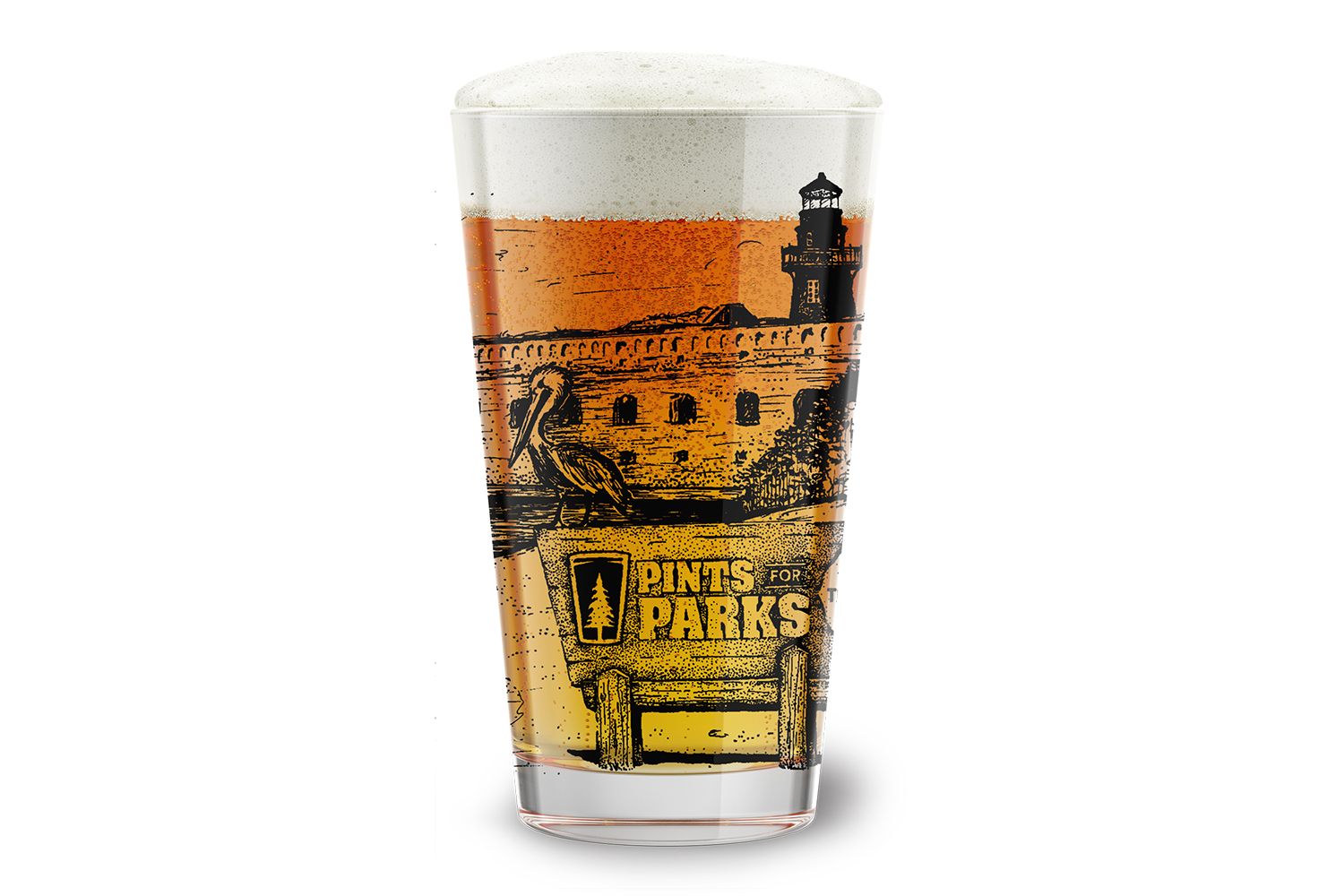 Breckenridge's commitment to the national parks seems in line with the large portion of craft beer drinkers across the nation who enjoy spending free time outdoors. Breckenridge's backyard is the expansive Rocky Mountain region, an environment the company's employees hold close to their hearts.
"Coloradans have a deep admiration for the great outdoors, and our brewery is no different," Usry said. "Breckenridge Brewery is located at the foothills of the Rocky Mountains, instilling a great appreciation for our National Park system. We are excited to show our support and help preserve everything the national parks have to offer, both in our hometown and beyond.
"When brewing our beers, we always hope that they will bring people together to disconnect and simply spend time in good company – a mindset that national parks also inspire in its visitors."
Editors' Recommendations