Even if your bar has all the essentials, there's a good chance it's missing a bottle of Pimm's. And when summer is in full swing, it's a pity to be without the gin-based liqueur born in England. Sure, the liqueur is famous for The Pimm's Cup cocktail, a fruity sensation ideal for the warmer months, but Pimm's can be utilized in a number of other ways too.
Here's a breakdown of the liqueur, plus how to make a great Pimm's drink or Pimm's cocktail, utilizing a bottle of the timeless Pimm's Cup No. 1. Your summer just got way more refreshing.
What is Pimm's?
Think of it as a fruit cup for adults. Pimm's is built around dry gin, with the liquid infused by a number of herbs and fruit juices. Given the refreshing nature of the liqueur, it does well with fresh fruit and carbonated toppers, often teamed up with things like lemonade or ginger ale.
It's a great-looking bottle that belongs in your home bar setup. After some mixing and matching, you'll find that the satisfying liqueur pairs up with a lot of popular bar ingredients and can even add a little extra pizazz to some classic cocktail recipes.
A brief history of Pimm's
Pimm's came to prominence around the mid-19th Century in the United Kingdom. Like so many liqueurs of the time, Pimm's was billed to have health benefits and was made with number of botanicals. Legend has it that an oyster bar owner named James Pimm created the elixir in 1823.
It has since gone on to form the base for many a fruity and relatively low-ABV drinks in Europe and beyond. These are excellent thirst quenchers for summer that won't leave you feeling groggy.
How to use Pimm's
Pimm's is nimble and can be the star in way more than just a Pimm's Cup. Bartenders like to mix it with everything from sparkling wine to apple juice or sweet wines like Sangria. Because there's such an emphasis on fruit, it's fun to go nuts with the garnishes. We suggest skewered ingredients like grapes and melon bouquets of mint, or various citrus twists.
Here are a few of our favorite Pimm's cocktail recipes.
Copper Canvas
Hailing from the tremendous bar scene of NOLA, this drink blends flavored gin with Grand Marnier, Pimm's, cucumber, and sparkling wine. It's a favorite at The Peacock Room.
Ingredients
1/2 ounce Mlafy Blood Orange Gin
1/4 ounce Pimm's
1/4 ounce Grand Marnier
5 ounces cucumber syrup
1/2 ounce lime acid
Cava to top
Method
Shake all ingredients except Cava with ice in tin.
Stain into a Nick and Nora glass and top with Cava.
Garnish with cucumber flower.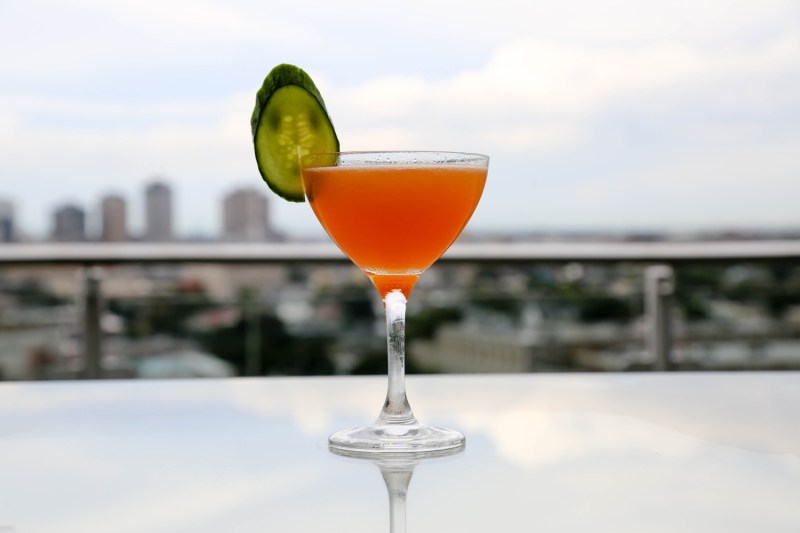 Champagne Safari
This recipe from Hot Tin takes advantage of the color and complementary flavors of Pimm's and Aperol, along with the refreshing nature of cucumber, citrus, and sparkling wine.
Ingredients
1 ¼ ounce Gin
¾ ounce Pimm's No.1
½ ounce Aperol
½ ounce cucumber-lemon shrub
½ ounce lemon juice
Sparkling wine to top
Method
Shake and strain gin, Pimm's, Aperol, cucumber-lemon shrub, and lemon juice into a
coupe glass.
Top with sparkling wine and garnish with a cucumber wheel.
Pimm's Cup Italiano
We adore this Italian spin on a classic Pimm's Cup recipe, fit with the one-of-a-kind bitter kick of Fernet.
Ingredients
1/2 ounce Fernet-Branca
1 ounce Pimm's No. 1
Ginger ale
Sliced cucumbers, lemon, mint, and strawberry
Method
Pour Fernet-Branca and Pimms No. 1 in a glass over crushed ice
Top with ginger ale and garnish with sliced cucumbers, lemon, mint, and strawberry.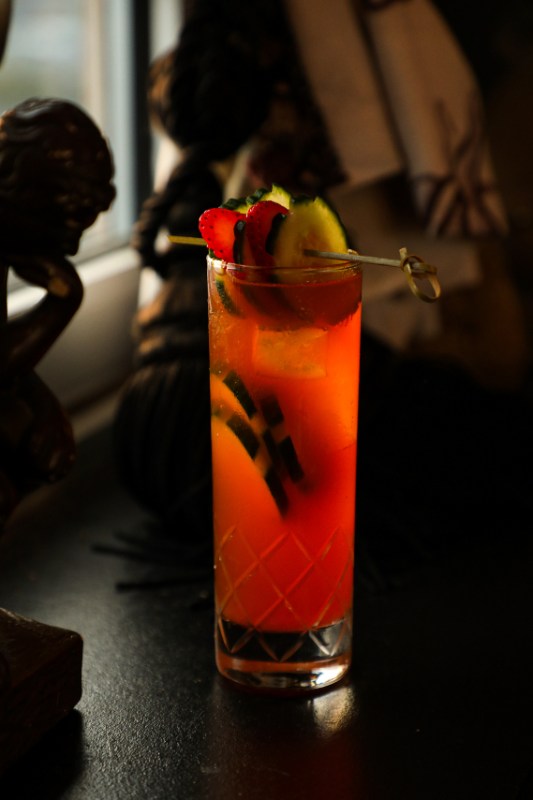 Louisiana Harvest
On the menu at Bayou Bar, this drink takes on the lively aromatics of additional gin and treats them to the liqueur, along with the age-old pairing of strawberry and rhubarb.
Ingredients
1 1/2 ounces Gin
3/4 ounce Pimm's No. 1
3/4 ounce strawberry cucumber shrub
3/4 ounce lemon juice
3 dashes Rhubarb bitters
Method
Mix in a shaker, strain in Collins glass, and garnish with strawberry cucumber shrub.
Keep in mind the many interested other lesser-known liqueurs out there as you ready your summer bar. If you're hosting, consider making big batch cocktails for you and guests. If you have some leftover, we're sure it won't go to waste.
Editors' Recommendations