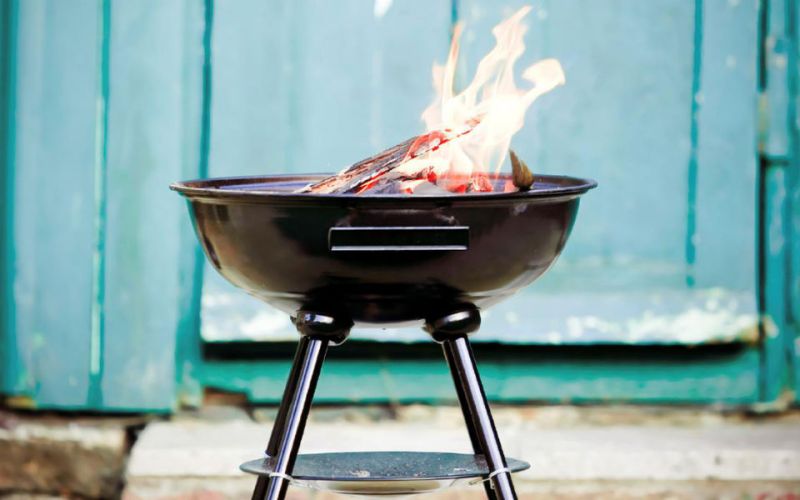 Grilling expert Peter Kaminsky — who is the author of The Essential New York Times Guide to Grilling, which was released in April, as well as the upcoming collaboration with Argentine chef Francis Mallman, Mallman On Fire which will be out this fall — knows what it takes to have a successful summer barbecue session. Here are his grilling tips.
Terrazas de los Andes, The Best Wine for Summer Grilling
Grilling has a rich history in Argentina and the Terrazas de los Andes wines, especially malbec, pair beautifully with smoky, charred flavors. The Terrazas de los Andes Reserva Malbec, (SRP: $21.99) is a full-bodied wine that complements deeply flavored slow-grilled meats. I pick up the flavor of black cherries and an aroma that's a sensuous combination of cinnamon, coconuts, and even violets: that's a powerful amount of complexity that elevates any grilled meat. For example, it inspired my pork pimenton slider with bacon jam and double cut pork chops with malbec marmalade.
Use Charcoal (not briquettes or gas).
Charcoal is widely available and really can't be beat for the smoky, woody flavors it gives to your grilled ingredients.
Brine to Keep Dry Cuts Juicy on the Grill
Meats like pork chops and white meat chicken can get dry quickly on the grill, so brining is a great way to make them more juicy and flavorful. When I was thinking about pairing a pork chop with Terrazas de los Andes Malbec, I decided to use a double-cut pork chop and brine it with a mixture of water, salt and maple syrup before I put it on the grill. The result tasted great and looked gorgeous.  The red fruit and smoky flavors in the Terrazas Malbec went perfectly with the tender meat.  To brine, you can soak meats in the brining solution overnight in the refrigerator, or do like pitmasters do in barbecue competitions, and  use and injection briner (available in cooking stores) and speed up the process to just a few seconds.
Big Meat, Low Heat
This is true for the double-cut pork chop or any meat. Americans have a tendency to fire up the grill and char away, but especially for large cuts turning down the heat is essential to get juicy meat and a super flavorful crust.
Use a Griddle or Frying Pan the Grill
In Argentina they often use a plancha, a type of griddle, which gave me an idea for a burger recipe to pair with Terrazas Malbec: ground pork burger with pimenton (smoked paprika). I pressed chopped onions into the burger before putting it on a skillet on the grill.  By putting  the onions on the outside of the burger, they have direct contact with the heat and get that sweet, caramelized flavor that goes so well with the wine.  If I had put the burger on the grill directly, the onions would have fallen off.
Use a Thermometer
A digital thermometer is one of the most important tools I can recommend. The chefs in Argentina grill almost every day over huge charcoal and wood fires, so they're masters at knowing when their meat is cooked to perfection, but that only comes with years of practice.  A thermometer takes the guess work out of the equation so there are no more of those "Is it done yet?" arguments
Sauces and Relishes
For my pork slider, I created a bacon jam that really pulls the flavors together deliciously with the Terrazas Malbec, for the pork chop I made a Malbec Marmelade that would be great on lots of different meats.
Editors' Recommendations