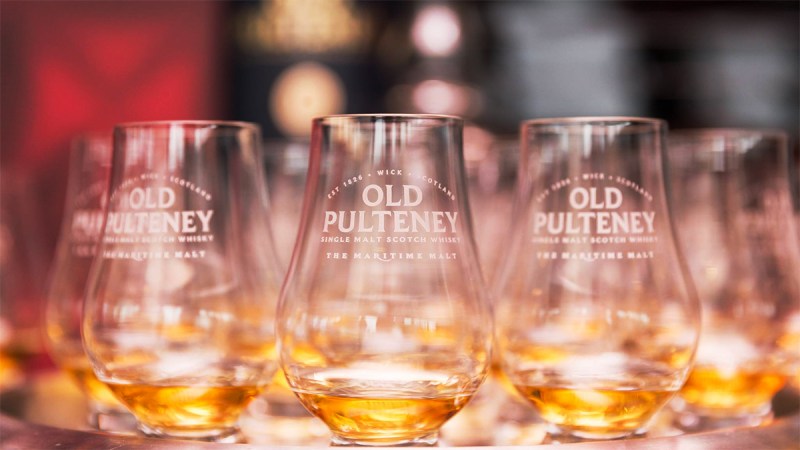 Old Pulteney, a Highlands Scotch distillery and widely known as the "Maritime Malt," is a brand of Scotch whisky made in Northern Scotland, and they have just come out with, for the first time in a long time, a Scotch whisky liqueur, named Stroma.
In Norse, Stroma means "Island in the stream" (surely this would've been a favorite of Hemingway had it been around) and is a nod to the vicious waters that surround the island (including the 'Swilkie whirlpool), which sits off the Caithness Coast, near to where Old Pulteney is made.
Made from a blend of Old Pulteney malt whiskies and "a mix of lighter and more vigorous malt whiskies," Stroma brings a lot to the table.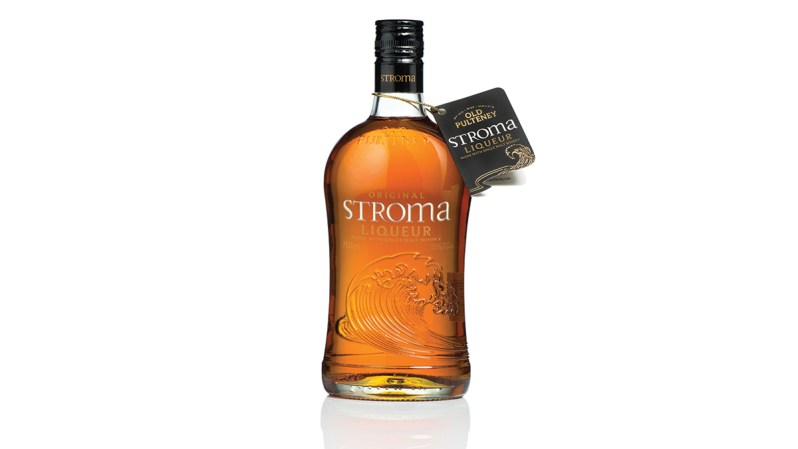 Appearance: Golden honey in color with a syrupy texture that causes it to practically slide out of the bottle (okay, it's not that thick, but honey is on the mind with this one).
Nose: Slightly oaky and a little peaty. Overall, the nose is reminiscent of a dry, barrel-aged cider. Caramel, hints of spice, and a little bit of dried fruit assert themselves under these original notes.
Palate: The first and most present thing here is the honey sweetness that immediately coats the tongue. What is extra pleasurable about this scotch whisky liqueur, though, is the amount of Scotchiness that comes through after the sweetness fades. Dry oakiness hums along, warming the gums. Drinking Stroma is a lot like biting into a layer cake. First, you have the sweet outer layer, but are soon consumed with the cake portion—in this case the Scotch—before going back to the sweet inside.
Finish: Candied fruits and honey settles on the tongue and the warmth on the gums fades fairly quickly.
Final Thoughts: With the weather being as extreme as it is in Northern Scotland along the coast, this whisky liqueur makes sense. It's easy to see someone, in a cliff-side house, sitting with a dram of this on a winter's night. The fire behind them warms their outside while sips of this—all while staring out into the dark and foreboding sea—warms the soul. For those that want to like Scotch but maybe can't do the intense peaty smoky flavor, this is a good place to start (or, you know, if you're a lighthouse keeper).
Old Pulteney Stroma is 35% ABV and retails for around $35.
Editors' Recommendations