You may not know the name Jay Boberg, but you certainly know his work. He's the co-founder of IRS Records, a label that ran from 1979 to 1996 and unveiled some of the very best bands of that era to public ears. Think R.E.M., Fine Young Cannibals, Black Sabbath, Stewart Copeland, Bangles, and The Go-Go's, just to name a few. He was 21 years old when IRS was established, by the way.
Boberg went on to become president of MCA/Universal Records for about a decade. Again, he worked closely with some of the finest musical talent out there, from Mary J. Blige to The Roots to Sublime. (You know, all of those one-hit wonders.) Throughout, he collected wine on the side. In the late '80s, Boberg owned a small Cab vineyard in the Napa Valley and started to get lost in the legendary northern California wine scene.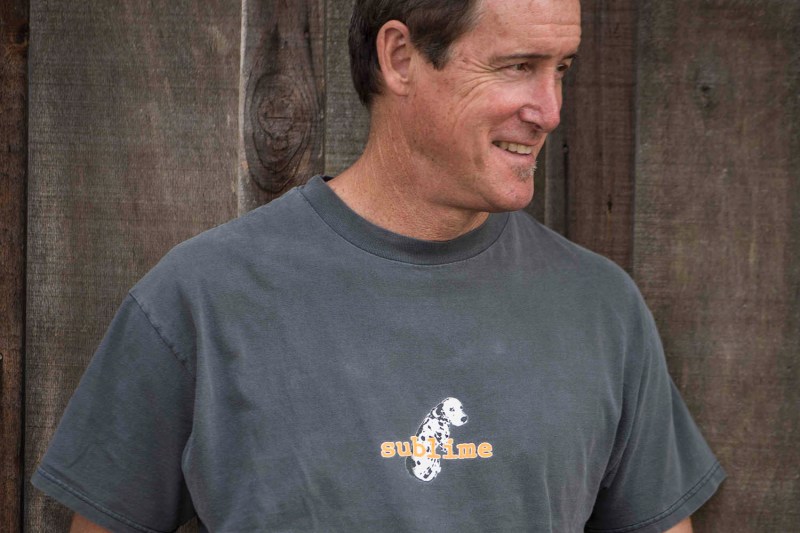 Music still follows Boberg around. He's listening constantly, to everything from classical on a lazy Sunday to the Dead Kennedy's on a raucous Friday evening. But his main role now is at Nicolas-Jay in the Willamette Valley, a label he co-founded with longtime friend and Burgundian vintner Jean-Nicolas Méo. The two work alongside associate winemaker Tracy Kendall, a trio responsible for some stunning Oregon Pinot Noir.
"There are a startling array of similarities between the worlds of wine and music, and also with the creative process of making wine and making music."
The label is hard at work on a new production space that should be ready to go by the 2020 harvest. It's set to be outfitted with additional vineyard plantings, a new tasting room, and an outdoor kitchen. In the meantime, Boberg continues to bring his musical mindset to the winery cellar. "There are a startling array of similarities between the worlds of wine and music, and also with the creative process of making wine and making music," Boberg says.
"In the wine business, gatekeepers decide yes or no to list the wine on a wine list or carry a wine in their shop," he adds. "In music, gatekeepers are music directors at radio stations or record store owners or playlist creators."
Anybody in the wine business can relate to such sentiment. The three-tier system requires most producers to get the go-ahead not only from distributors, but ultimately retailers, restaurants, and bottle shop owners. Making music and wine is one thing, but you've also got to sell the stuff.
Boberg also cites the importance of the middleman in either industry — the tastemakers who seemingly authorize quality. "Press writers were often key validators of 'important' music," he continues. "In wine, the press plays what might be argued an even more important role in creating consumer knowledge and interest in a brand."
Further Reading
While the decisions that go into cutting a record or producing a wine are decidedly different, they're similar in their complexity. Boberg says all the little things add up to offer a major impact on the final product. For wine, that includes soil, microclimate, farming technique, and fermentation and aging style. For music, that might include songwriting style, instrumentation, and production approach.
Boberg is not the only soul bringing a background in the record biz to wine. Charles Smith is a self-taught winemaker who managed big-name acts like The Raveonettes. His present-day eponymous wine label is among the largest in Washington state, touting cool, Rorschach-like labels and solid value wines from the northwest.
Musicians, too, can't seem to pull themselves from the lure that is winemaking. Jay Somers of J. Christopher Wines in Oregon is a longtime guitarist who's played in a number of bands over the years. Les Claypool of Primus fame also runs a California label.
Music and wine may not be singing the exact same song but they're at least in the same key.