In the paradise that is Polynesia, it's hard to top pristine beaches, crystal clear waters, and ocean-side accommodations. Well, we found one way to top it: by adding booze. No, we're not talking about frosty blended drinks (though, if you've got your toes dug into the sand, those are indeed great); we're talking about alcohol made where you are. In this case, that alcohol is made by Manutea Tahiti distillery.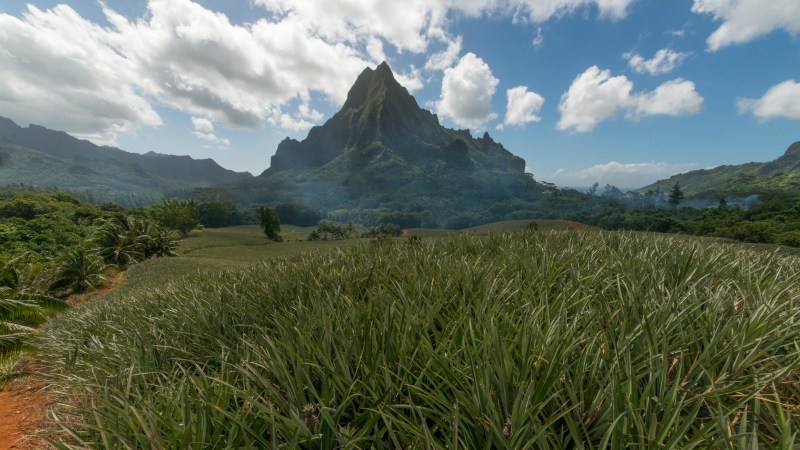 The distillery, which has been open since 1984, is located on Mo'orea (51 square miles and home to 16,000 residents), one of the Windward Islands — part of the Society Islands — about 11 miles northwest of Tahiti.
It might be obvious, but tropical flavors and locally sourced fruit are central to Manutea's product line. You can find both sparkling and still pineapple wines, as well as fruit punches, liqueurs (pineapple, banana, and coconut), a variety of rums (using both pure cane sugar and molasses as their bases), and other flavored spirits like vanilla, coffee, and coconut cream liqueurs.
All of these are produced at the distillery, which has three fermentation tanks that hold 16,000 liters each. Every year, Manutea Tahiti pumps out around 230,000 bottles, according to Etienne Houot, the sales and marketing manager for the distillery.
The flagship products — the pineapple wines — took a good amount of work to finalize, according to Houot.
"It took us six years to define the pineapple juice used to create our wine and the yeast that matches with it. An oenologist came to us to manage this project, and we still work with oenologists to ensure our wines are produced at a better quality," Houot says.
The wide variety of products beyond the wines come from the distillery's focus on the future — on finding what else they can create that simultaneously utilizes local ingredients and promotes the local culture.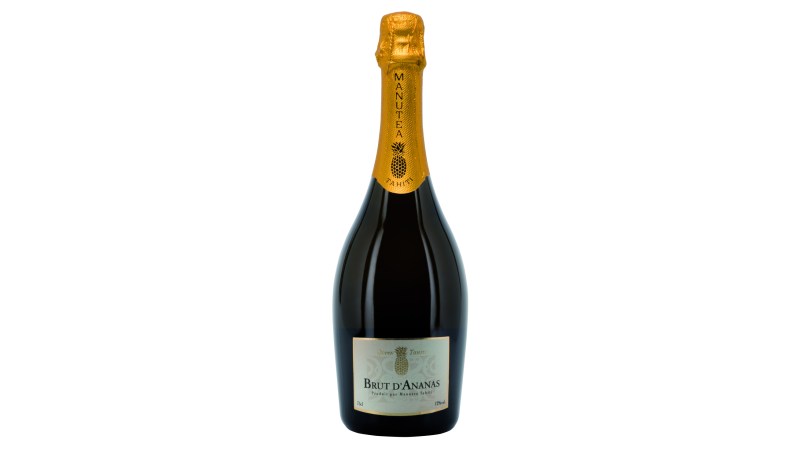 "We have named innovation as a value of the Manutea Tahiti company and, thanks to our new projects, we are able to increase our turnover," Houot says. "More than 80 percent of our consumption goods are imported from abroad, and that is a real motivation for our teams to be better and clever and to create new ranges, new flavors."
Currently, somewhere between 5 and 10 percent of the product is sold outside of Tahiti. Houot says that, in the future, they hope to hit 15 to 20 percent by showcasing the fact that, through products like their pineapple wine, they are not only selling the terroir of Polynesia, but the culture as well.
"This area is very unique and well-preserved from mass pollution. Our islands are like sanctuaries lost in the middle of South Pacific. We should never forget that point, and we have to promote this to our consumers until they know that our pineapple wine or sugar cane rum are rare products," Houot says.
Houot had us at "rare products". Just kidding, he had us at "Tahiti" and "distillery" and "pineapple wine" and just about everything else the distillery is doing. If you've already got your finger on the trigger to book your tickets, feel free to snag ours too. We'll take the middle seat — it's okay.