Jell-O shots have always had their time and place (at college parties and tailgates and that's about it), but might it be time to move beyond those boundaries? Maybe?
At least one person thinks so. Entrepreneur and former Wall Streeter Dorian Levy saw an empty slot in the beverage world and set out to fill the void in the pre-packaged gelatin shot market. JottShots are real, and they're spectacular once you try them. Until then, they can seem really silly.
"It's a unique market phenomenon. It's weird to have a brand-new category in a product everybody knows," Levy said. "Typically, [Jell-O shots] vary widely in texture, flavor, and strength. They're super fun, but they're a homemade product in the truest sense of the word. We wanted to bring consistency in a product and make it look like a consumer packaged good."
His affinity for Jell-O shots dates back to the early 2000s (whose doesn't?) when he threw parties for his Wall Street cohorts and made them by hand in a time-consuming and messy manner. One day his boss offered to buy them for him so he didn't have to miss work. There was only one problem: prepackaged Jell-O shots didn't exist.
The idea to solve that problem stuck in his head until he launched JottShots. Levy hopes to bridge the gap between the fun of college to the more mature setting of a real bar.
"Jell-O shots are on the wrong end of respectable," Levy said. "It bothered me it seems like there's a choice between nice and fun. I've never understood why they're mutually exclusive."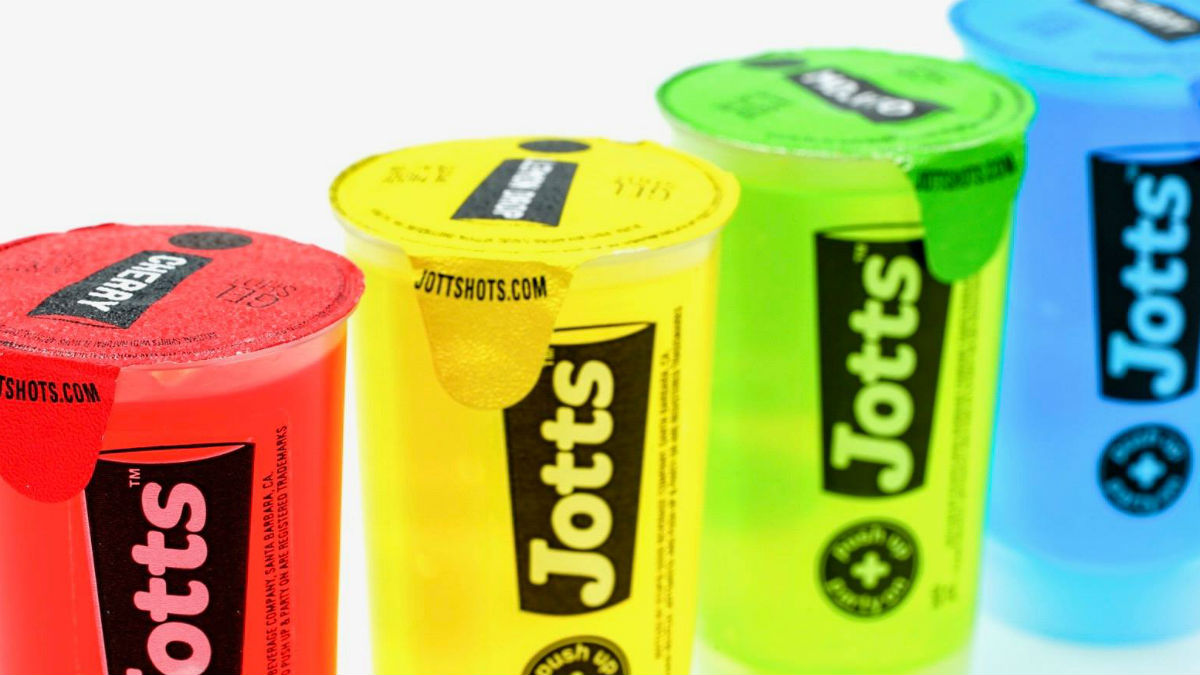 It took five years of development for Levy, first with the actual product, a vegan gelatin and neutral spirit product, then the packaging. JottShots come in four flavors: berry, mojito, cherry, and lemon drop. With this variety of options flavors (and consistency of product across the board), Levy says that JottShots have an opportunity to enter arenas — pool parties, nightclubs, cruise liners, sports and music venues — where Jell-O shots were previously missing.
According to the suggested instructions for slurping down a shot, you should pull, push, squeeze, and suck. Levy jokingly says fingers and tongues don't belong in drinks and promotes it with the hashtag #SuckResponsibly.
"You don't have these in lieu of a tequila shot," Levy said. "They're part of an experience, an add-on drink. There are better drinks for getting you drunk, but there are none, in my estimation, better for having fun than a Jell-O shot."
"It elicits an emotional response that's exciting and energetic and might lead to someone doing the worm on a dance floor."
Right now, JottShots are only in Las Vegas — or as Levy called it, the unquestioned "Adult Capital of Fun" — but expansion and new flavors are imminent, he said.
"Once you pick up a pack, you wonder, 'Why would I ever make these again?" Levy said.
Editors' Recommendations