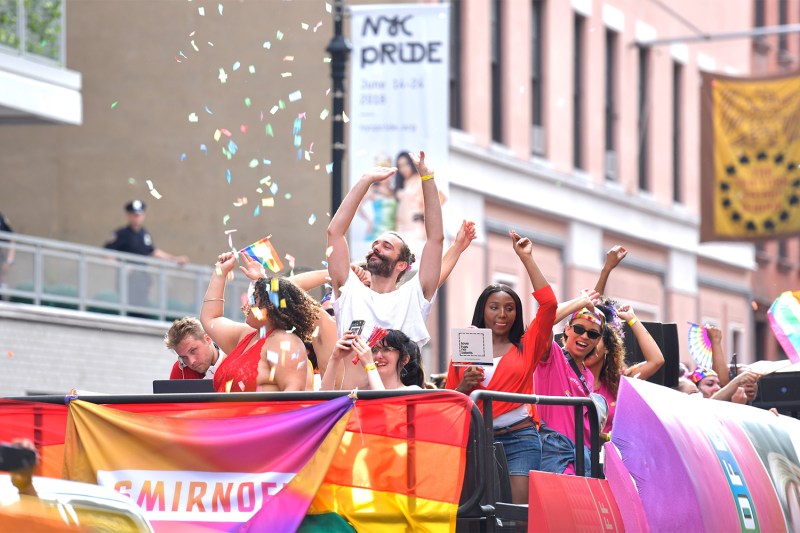 Unless you've been living under a rock for the past few years, you've seen or heard Jonathan Van Ness somewhere. Whether it's as the grooming expert on Netflix's Queer Eye, his YouTube series Gay of Thrones, his podcast Getting Curious with Jonathan Van Ness or the seemingly countless other projects he's working on, the 32-year-old celebrity has been everywhere. One other place Van Ness has been lately is working with Smirnoff vodka (who work with a ton of celebrities, including Ted Danson) on their Pride Campaign.
Since last year, Van Ness has worked with the brand to promote their limited edition Pride bottles (which said "Love Wins" last year and this year say  "Welcome" in six languages) as well as be involved in Smirnoff's Pride celebrations.  Van Ness says that he was initially drawn to the brand because of Smirnoff's efforts to donate $1.5 million to the Human Right Council by 2021 ($1 from each limited edition bottle sold is donated).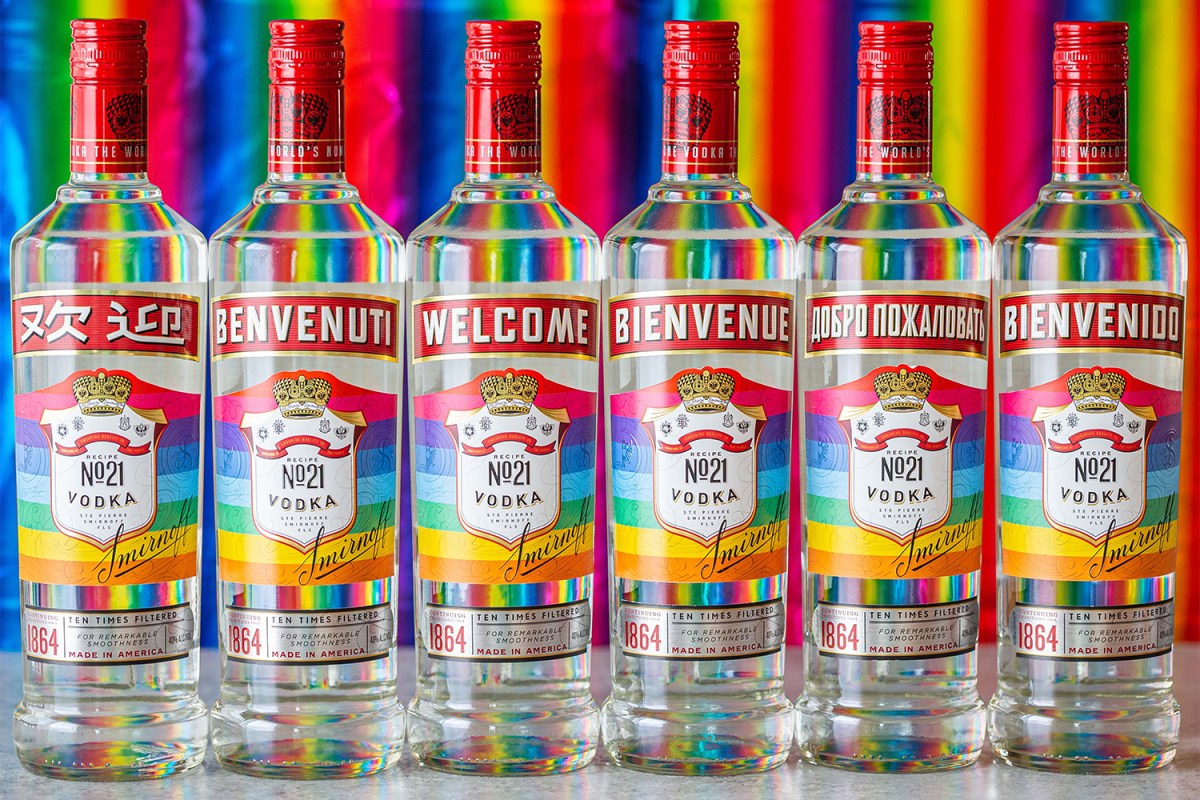 "That was the first thing that really brought it home for me," he said, noting that he loved how a company was stepping up for such an important cause. "I also really love that they advocate drinking responsibly."
This year, Van Ness will be helping celebrate Pride through Smirnoff's immersive pop up experience, "House of Pride," which features six rooms that celebrate and pay homage to LBGTQIA+ history and runs from June 26th through the 28th.
Of the moments in history being celebrated, Van Ness says that Stonewall sticks out for him.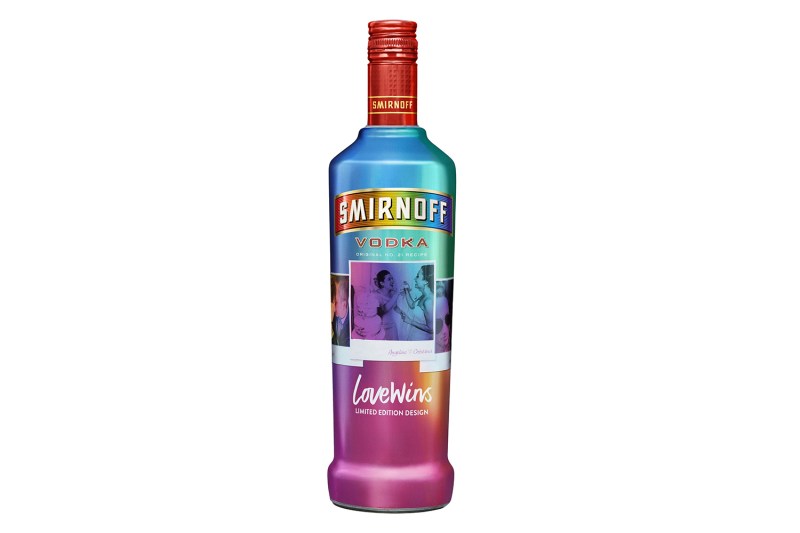 "It was before I was born, but it's so important because it a group of pioneering advocates standing up and saying 'no we're not going to be treated in a second class substandard way.' It's so important to look up to them in this day and age, especially on the 50th anniversary of it."
And what drink will Van Ness celebrate with during Pride?
"I'm going through a Moscow mule phase right now," he said.
(We hope he's using one of these ginger beers when he makes his own.)
Van Ness is not the only celebrity working with Smirnoff during Pride. Laverne Cox stars in a video entitled "Welcome Home," which does just that for the LGBTQIA+ community coming to New York City for the Pride celebrations (including the Pride parade on June 30).
While we had Van Ness, we also had to know his thoughts on the end of Game of Thrones.
"I will always love Game of Thrones, but I think when women make up 50% of our population, they should probably make up more than a few in the writing room. If we had a few more female voices in that writing room we could've gotten a more square deal for Daenerys and Brienne," he said. "I think the show runners and creators did a really good job and gave it their all, but I still just feel really strongly about Daenerys and Brienne of Tarth."
We'll raise a Smirnoff No. 21 Moscow Mule to that.
Editors' Recommendations