Booze-related clubs are everywhere these days. No matter what you are looking for, chances are you can find it and get it delivered to you in a box every couple of months. What you cannot normally get delivered to you in a box—at least without multiple life sentences and a Netflix special that portrays you in none of the ways you hoped for—is true crime. That's where everyone's favorite true crime channel, Discovery ID (it's okay to admit that you love the cheesy reenactments, we do too) has launched its own wine club, perfect for when you decide to binge on the dulcet tones of Lieutenant Joe Kenda.
The ID Wine Club—being toted as the first wine club inspired by a TV network (and what better network to start with?)—was developed by Discovery Communications' licensing arm in partnership with Wines That Rock, a company that has already produced wines for fans of The Grateful Dead, the Rolling Stones, and more.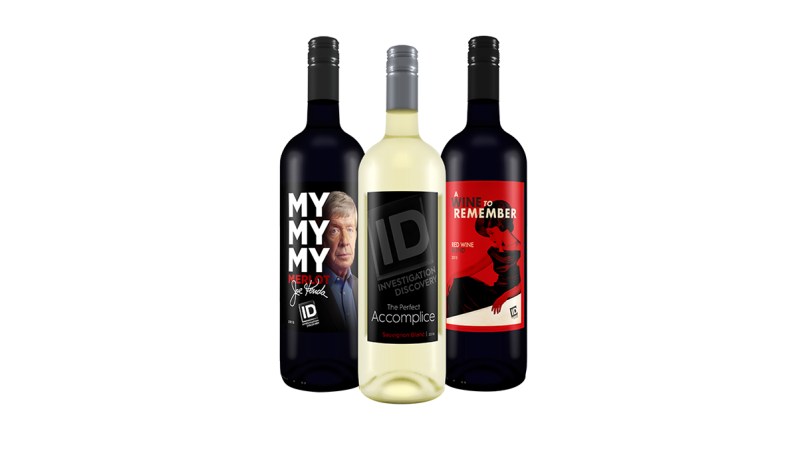 What better way to binge on the seedier side of life than with wine? I mean, really? If you're sitting down for a Nightmare Next Door marathon, wine is going to be your best friend when you realize that there are literally thousands of ways to die out there in the big, bad world.
If you enroll, the first shipment will cost you $49.95 (shipping included) and you will receive six wines in total—three Discovery ID-themed wines (a Monterey County Merlot, Central Coast Sauvignon Blanc, and a Paso Robles Red Blend with names like "A Wine to Remember" and "The Perfect Accomplice") and three other wines sourced from internationally-renowned wine-growing regions.
After the first month, the price jumps to $89.95 (a killer price for six bottles of wine, when you think about it) and will include one new ID-themed wine with each shipment. After each delivery, you have the chance to rate the wines, helping to tailor what you want in future shipments.
To celebrate the launch of the ID Wine Club, the company is also hosting a sweepstakes, where two winners will receive a three-day, four-night tour of New Orleans' most infamous crime scenes, exploits and best-kept secrets. You can enter through the link below.
If you think this will help you solve the crime that is not having enough wine in your life, you can sign up for the ID Wine Club here.
Editors' Recommendations