Feasting is our column dedicated to cooking, grilling, eating and discovering what's on the menu across America and the world.
Many of our favorite dishes come from humble beginnings. Peasant foods like polenta and ratatouille were cheap and filling options when there was little or nothing else to eat. As we know, these dishes have climbed their way up through the culinary ranks and onto modern restaurant tables—not just because they're delicious, but because they're nostalgic as well. But there's one peasant dish that we weren't familiar with until we saw it on the menu at Barano, a seasonal Italian restaurant located in Brooklyn's South Williamsburg neighborhood.
Pasta arso, or burnt flour pasta, is a traditional preparation from Italy's Puglia region. Peasants would scour burnt wheat fields or sweep the burnt flour leftover from baking bread out of wood burning ovens. This burnt flour, or grano arso, was mixed with regular durum flour to take the supply further, and it gave bread and pasta a wonderful toasted quality in the process. Barano chef Albert di Meglio was inspired by this tradition and decided to put it on his menu in the form of Tortellini Arso—a mouthwatering preparation that includes a luscious ricotta basil filling and savory, herbal pistachio pesto.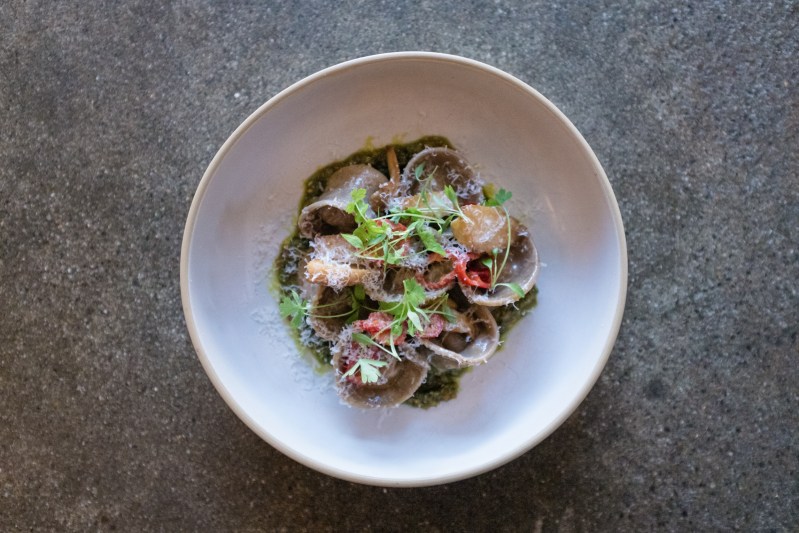 One bite and we were so hooked, we needed to learn how to make it at home. So we went into the Barano Kitchen with Chef di Meglio and documented the process so you can try it for yourself, too.
Tortellini Arso
For the arso flour:
Preheat the oven to 400 degrees. Spread flour on a baking sheet or in a cast iron skillet. Bake for 30-40 minutes, stirring once or twice, until dark in color and charred around the edges. Remove from the oven and let cool.
For the arso pasta dough:
125 grams arso flour
320 grams durum flour
320 grams wild hive bread flour 00
25 grams salt
75 grams extra virgin olive oil
5 eggs
100 grams water
Combine the dry ingredients and wet ingredients separately. Add the dry ingredients to a mixing bowl with a dough hook. Start to add the wet ingredients until they incorporate well. The dough may look crumbly—that's okay. Roll it together in plastic wrap and refrigerate for at least 2 hours.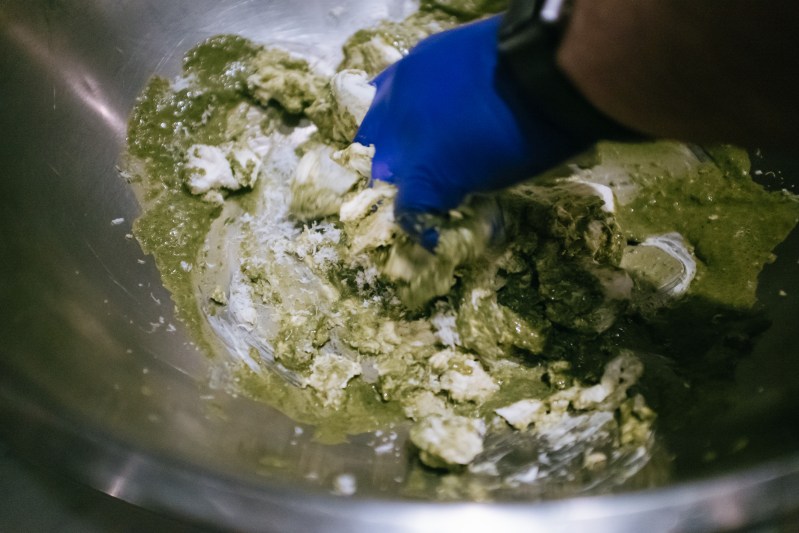 For the lemon basil ricotta filling:
575 grams ricotta impastata
1 egg
40 grams basil
6 grams salt
Zest of 1 lemon
45 grams Pecorino
First, puree the eggs and basil together. Then using your hands or a spoon, combine all ingredients until they are well mixed.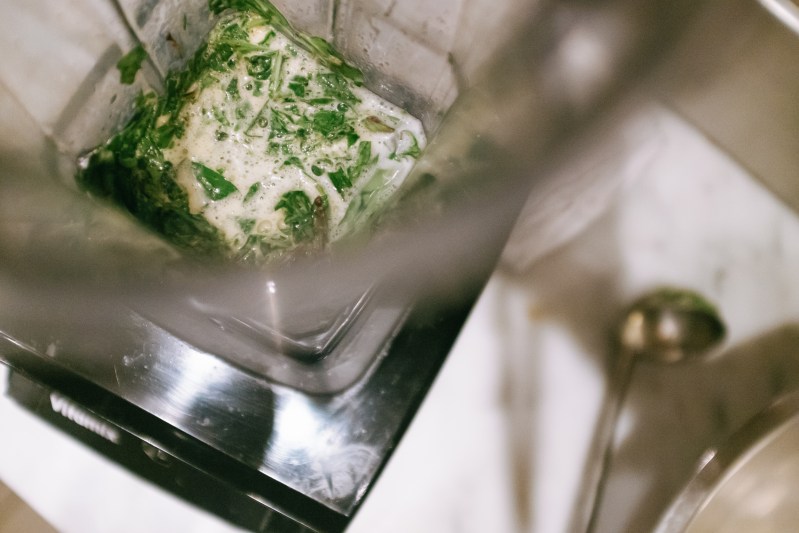 For the pistachio pesto:
.5 pound toasted pistachios
75 grams roasted garlic
21 grams blanched chervil
21 grams blanched chives
40 grams parsley
60 grams pecorino
165 grams blended oil (like Colativa)
65 grams extra virgin olive oil
Add all ingredients to a blender and mix until smooth.
For serving:
Sliced trumpet mushrooms
1 small red chili, sliced
Parsley
Grated Parmigiano-Reggiano
To assemble:
Using a pasta machine, roll the dough out so it's thinner than 1/16 of an inch. Lay the dough on a floured surface.
Use a round cookie cutter, biscuit cutter or ring mold (about 2 inches in diameter) to cut circle shapes from the rolled out dough. Re-knead the leftover scraps, roll out another sheet and repeat.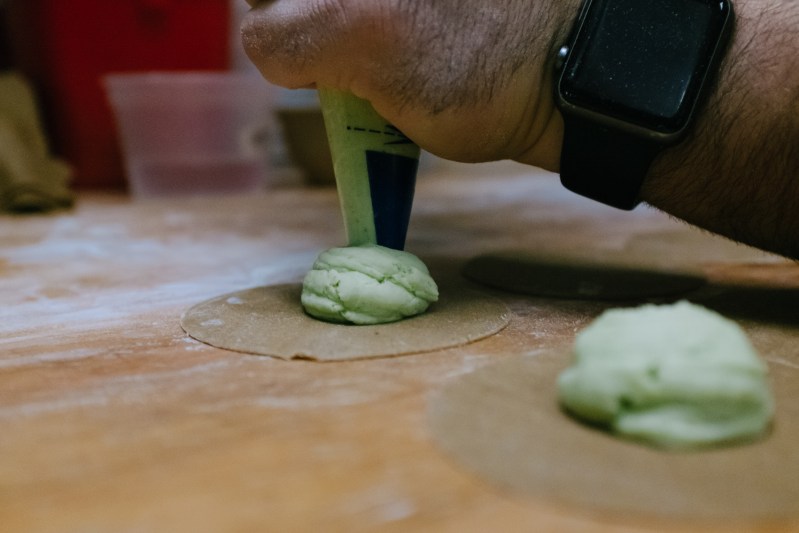 Add the lemon basil ricotta filling to a pastry bag. Place half a teaspoon of filling in the middle of a dough circle. Using your index finger—or a pastry brush if you prefer—add a thin layer of water around the outside edge of the circle.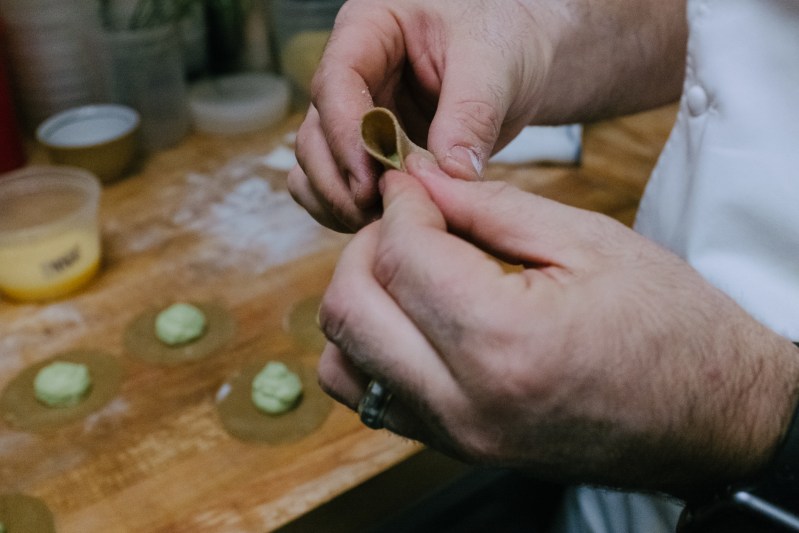 Gently fold one side over the other to form a semicircle. Press the edges together to seal the filling inside.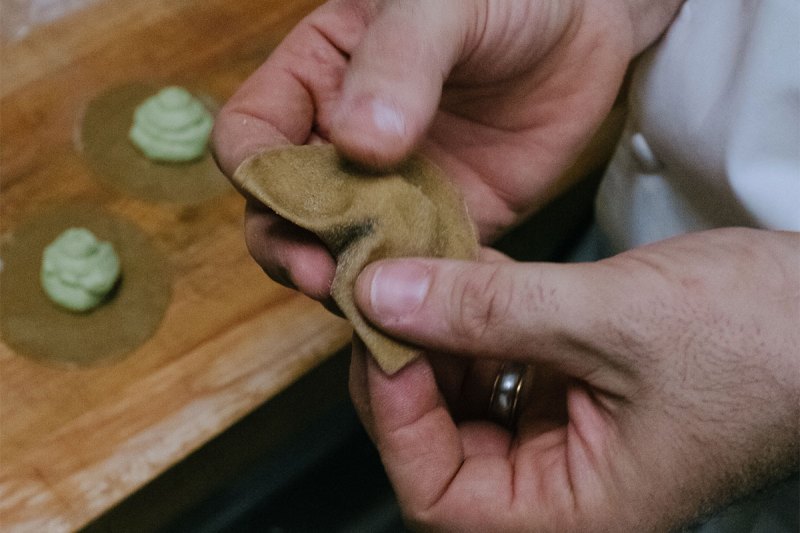 Carefully bring the corners of the semicircle together—at this point, the tortellini will look a bit like a fortune cookie.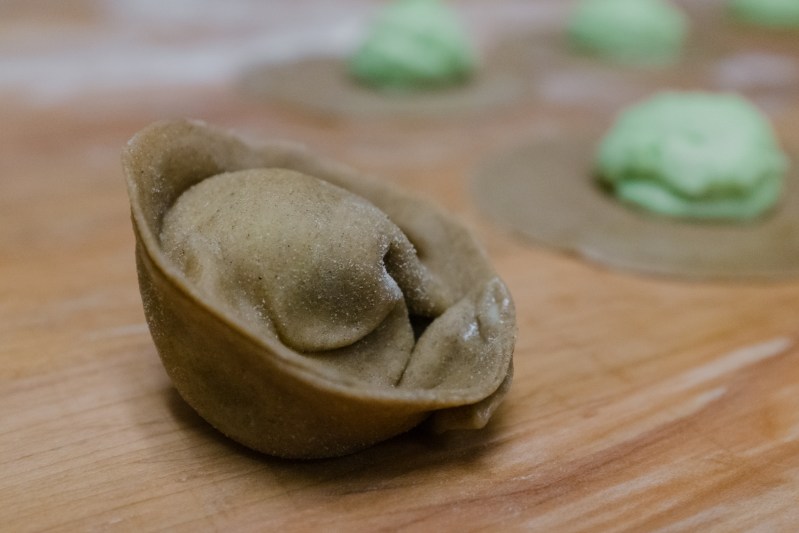 Tuck one corner behind the other and gently squeeze them together.
Add the sliced mushrooms to a pan with olive oil and sauté over medium heat until they start to soften, about 2 minutes.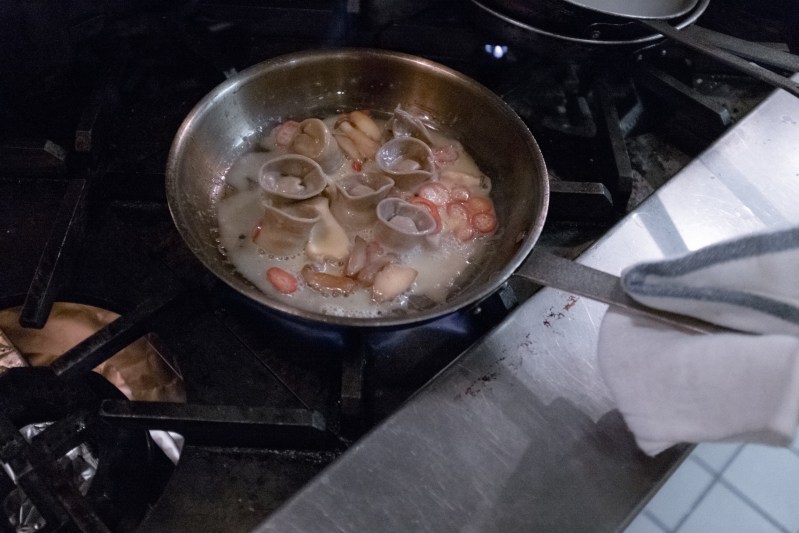 Add the tortellini, chili and a little water to the pan. Cook until the tortellini is al dente around the edges, 4-5 minutes.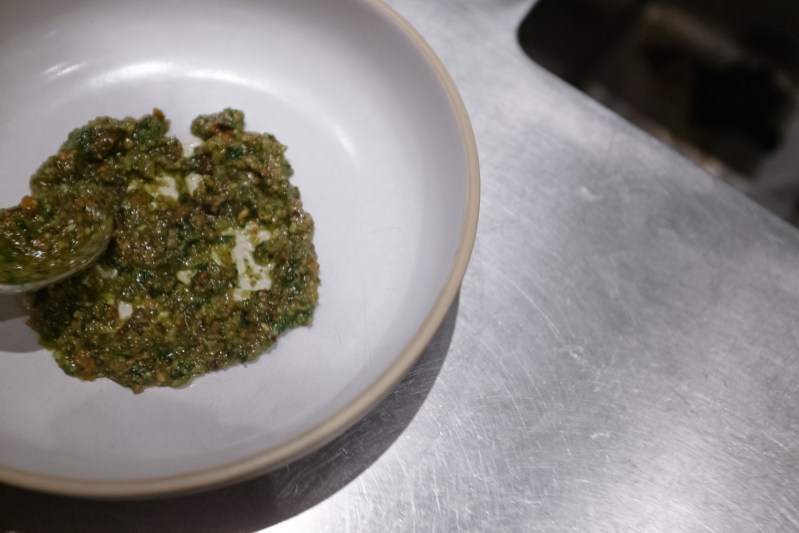 To serve, spread some of the pesto on the bottom of a bowl. Arrange the tortellini, chilies and mushrooms on top of the pesto. Serve with fresh parsley and grated Parmigiano-Reggiano cheese.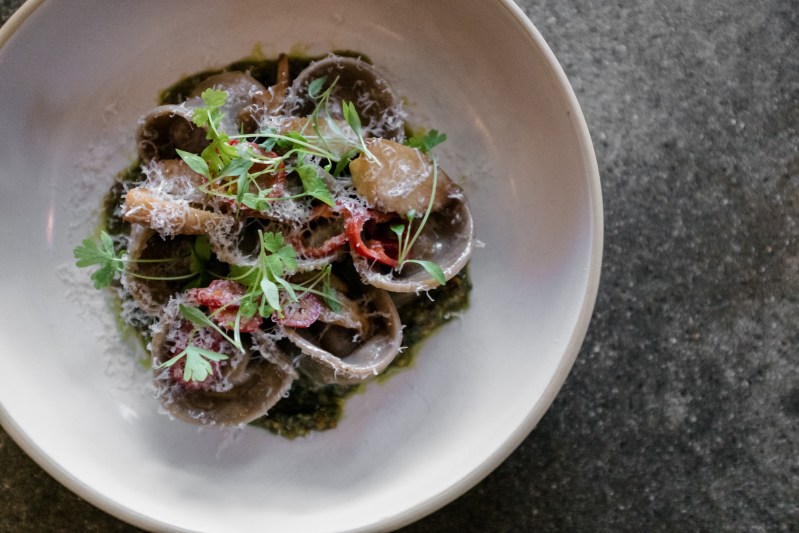 Photo story by Max Schwartz