Ranch dressing has become the ubiquitous dipping sauce for everything from fried pickles and buffalo wings to, well, just take a look on the internet — people literally dip everything into ranch. Hell, people have even chugged ranch dressing.
The obsession with ranch dressing doesn't end at consuming it on things. People have put ranch on everything from T-shirts to flasks and have turned ranch dressing flavor into myriad items, from dental floss to soda. We wouldn't be surprised if there were even ranch-flavored condoms out there (no, we didn't look that one up).
There are a couple things you probably didn't know about ranch dressing, though. First, did you know it was invented by a Nebraskan cowboy who was living in Alaska? We're not kidding. A guy named Steve Gayle (formerly Kenneth Gayle) developed the recipe while working as a plumbing contractor. Second, and the reason you're probably here, it's actually incredibly easy to make. By easy, we mean that you need absolutely zero talent in the kitchen to mix up a batch of homemade ranch dressing.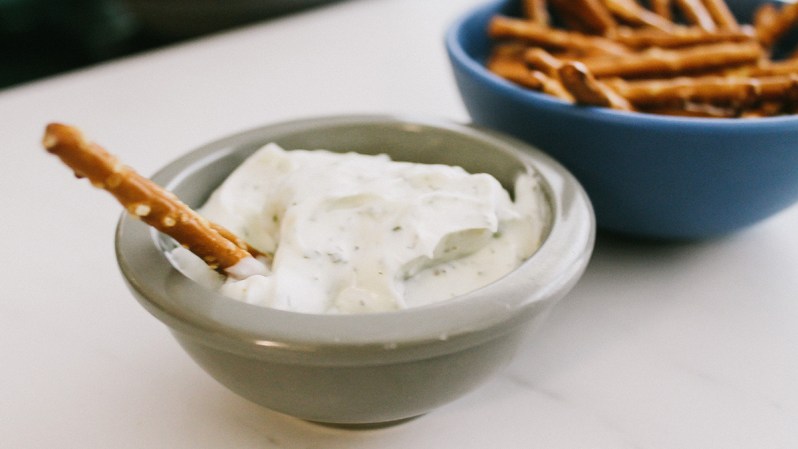 It might seem like some green-flecked mystical concoction that's come from on high to deliver joy to one's taste buds and soul, but with just a couple ingredients and about five minutes of prep time, you too can be on your way to recreating what Kenneth Henson did in the early 1950s.
The one difference between the recipe you see here and the original is that Henson's original recipe was developed as a buttermilk dressing. Instead of buttermilk, we've used a combination of sour cream (you can substitute Greek yogurt) and mayo, which gives the dressing a little more body than buttermilk. This thickness makes it more a dip than a dressing, so if you are hoping to use it on salads or as a dressing, just substitute the sour cream for milk.
Homemade Ranch Dressing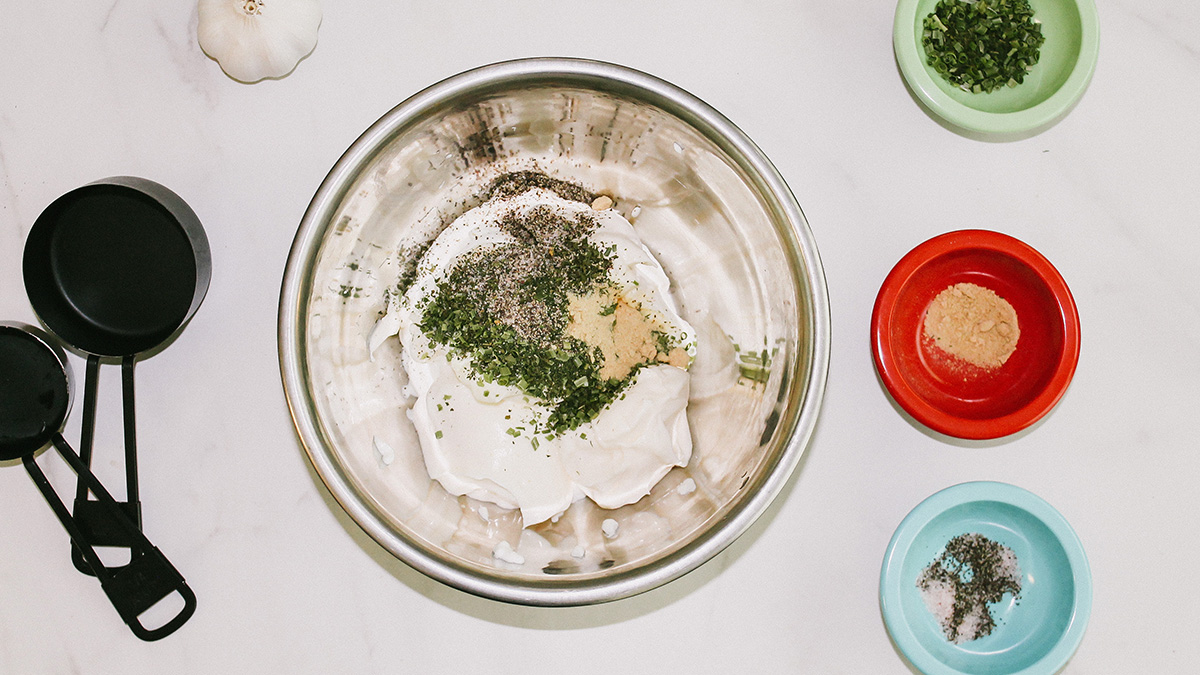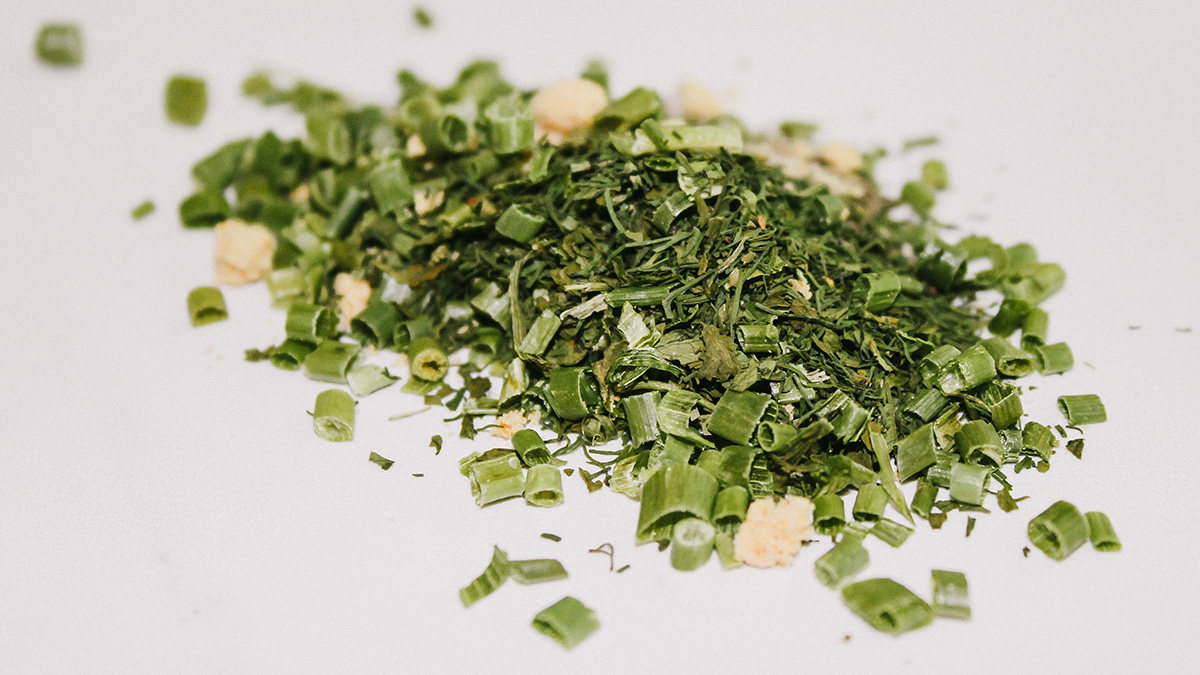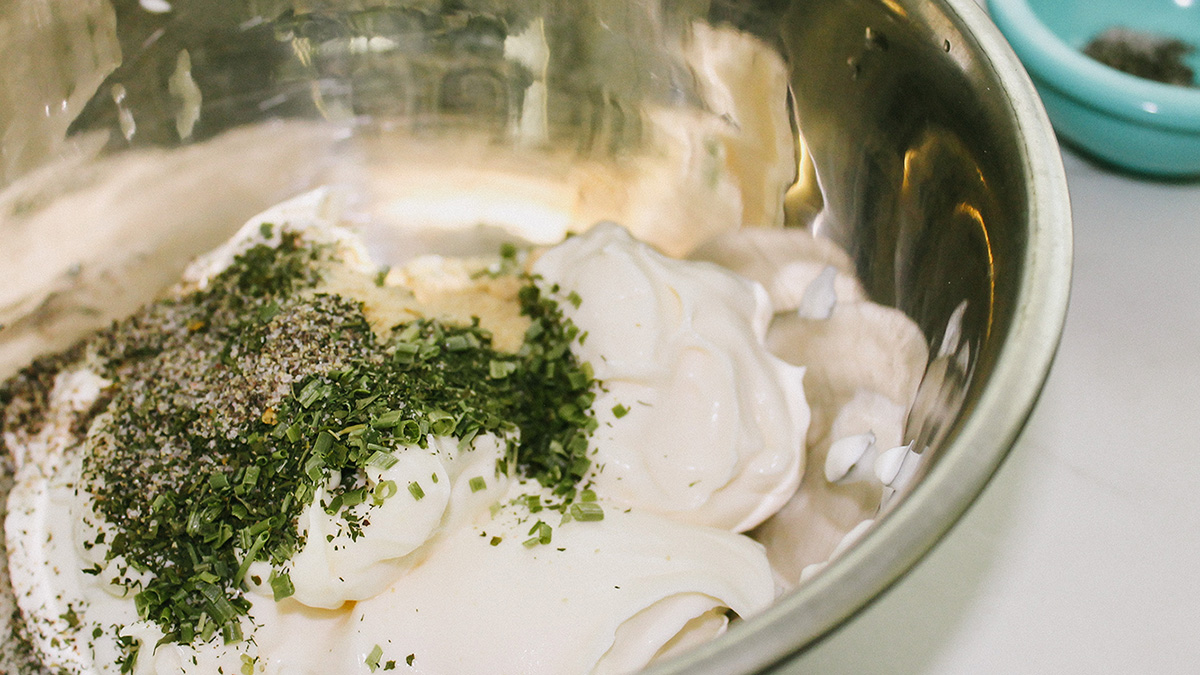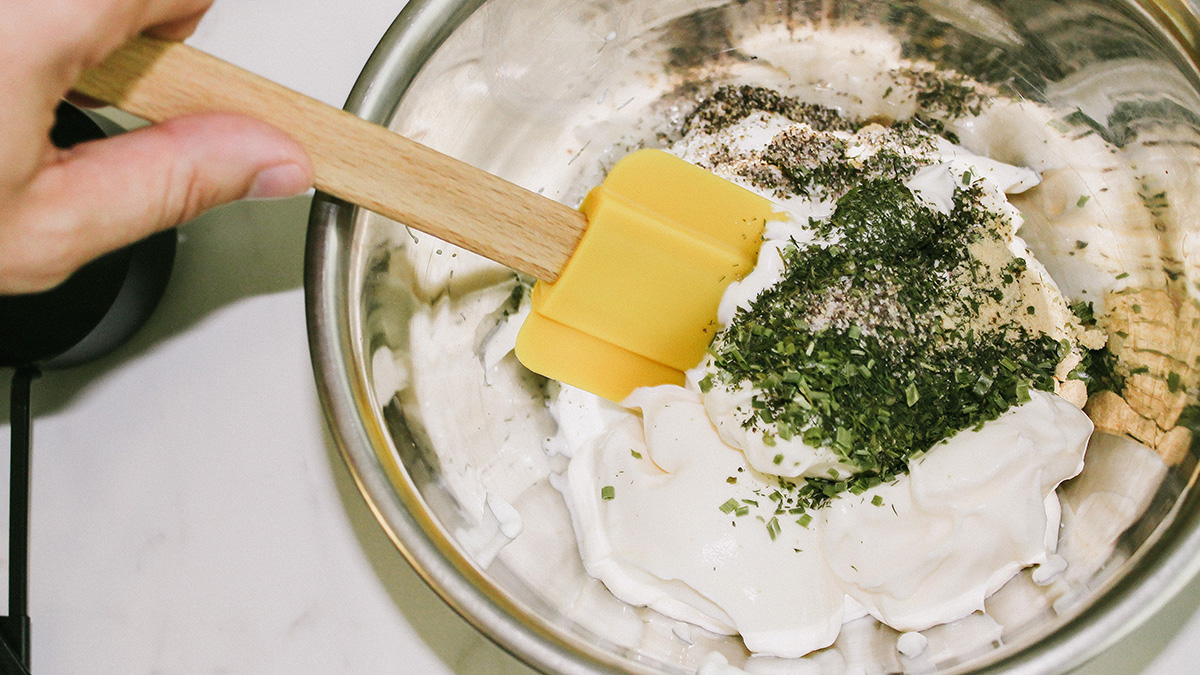 Ingredients:
1 c sour cream (or plain Greek yogurt)
.5 c mayonnaise
.5 tsp dill
.5 tsp chives
.5 tsp parsley
.25 tsp garlic powder
.25 tsp onion powder
.25 tsp black pepper
.25 tsp salt
Method:
Combine all ingredients in a bowl. Stir to incorporate.
Let chill 20-30 minutes before serving.
Editors' Recommendations