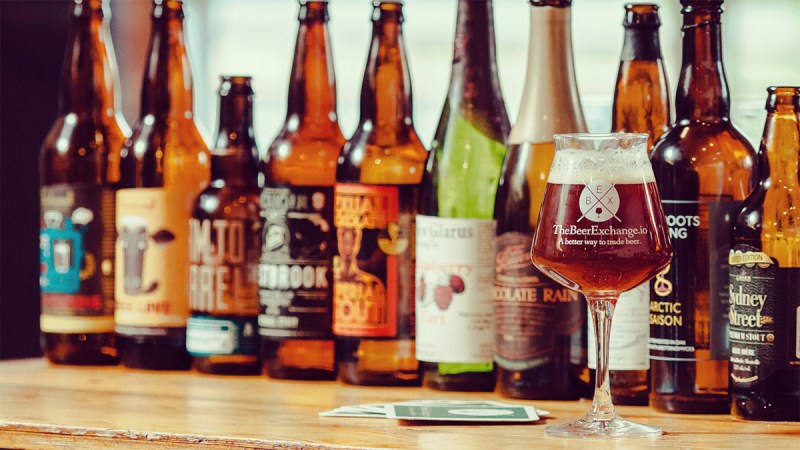 For fans of craft beer, the search for new brews quickly becomes an integral part of the hobby.
The distribution areas for some of the country's highest rated beers rarely tend past their own state lines. Once you've exhausted the variety on your local shelves, you'll find that vacations become sidelined with trips to visit new bottle shops and breweries. If beer travel isn't an option, you may also find it impossible to locate a package store that ships cross-country without shipping fees that triple the price of your order.
That's where beer trading comes in.
The good news: you're not alone in your quest for new beer. There are thousands of like-minded individuals around the world who are looking for new bottles and cans to line their cellar shelves. Websites devoted to beer trading have sprung up to fill that niche.
Some epic #beermail just dropped on @ajsiem's doorstep! Talk about some solid trades… Cheers bud! #bexmail pic.twitter.com/CmUqvo09uX

— The Beer Exchange (@BeerExchangeApp) February 11, 2016
One of the most full-featured communities to embrace the beer trading phenomena is The Beer Exchange. Users post a profile on the website with beers they have available for trade and beers they're interested in receiving. The site then automatically matches traders based on those lists, or you can browse individual users and their collections.
The Beer Exchange features an eBay-like trader rating system, so you can feel confident in making your transaction with experienced, trustworthy partners. Once you propose a trade, you can work out all of the specifics about your trade, including adding any "extras" to help fill out your box and share a bit of beer karma.
Many beer traders use platforms like The Beer Exchange to find "whales," hard to find, exclusive, limited-release beers. Getting access to those can be tough for new traders with small cellars and limited resources. However, there are plenty of users also interested in "local-for-local" swaps who just want to experience beer from around the country, regardless of its perceived worth or scarcity.
Access to The Beer Exchange is free, but advanced features are available for a $5 monthly subscription. The premium add-ons include receiving notifications when specific beers are added to a user's list, dollar value calculators to determine your trade and cellar worth, and the ability to easily export your beer list.
Editors' Recommendations