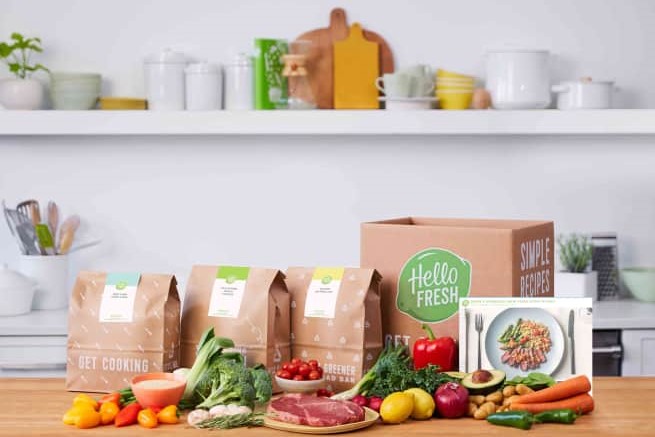 Eating healthier is probably on your list of things to do. With everything else you're doing, it might not always get to be the top priority, however. Tired? Yeah, that's a microwave meal hour. Stuck late at work on a project you didn't want to be working on? Welcome to the golden arches. Luckily, there are meal delivery programs out there designed to make your life easier in this regard. And right now, if you join HelloFresh, you can 16 free meals (and a few surprise gifts) as part of your introduction to healthier living. Individual meal prices and savings vary depending on family size and days per week cooking at home, but vary between $4 and $6 per serving after discounts are applied, with savings averaging around $5 per serving off of a typical $10 price. Tap the button below and plug in your family stats to get an exact figure.
Why you should try HelloFresh
HelloFresh is considered one of the most well-balanced and flexible options of meal prep kit. Each week, you get delivered ingredients for your chosen meals and given instructions to make something delightful. With over 100 options each week that fit your personalized needs, you'll be able to request meals that are suitable for the vegetarian and the pescatarian in your family. There are also quick meal options for those moments when you don't have a ton of extra time for cooking. When comparing HelloFresh and Blue Apron, these quick choices and family-friendly favorites being presented each week make HelloFresh the kit of choice for busy individuals and families.
Looking under the hood a little, HelloFresh's ordering system is much easier than you might expect. There are six meal preference types to focus on (you can choose multiple) that include Meat & Veggies, Veggie, Family Friendly, Fit & Wholesome, Quick & Easy, and Pescatarian. Moving around the different options while looking at the price will reveal something amazing; the price read out doesn't move. It's a very egalitarian system that way. Finally, get more flexibility with the new HelloCustom program, which lets you make simple swap outs to get your favorite meal. Don't want chicken on your salad? Tap a button and it becomes steak. Broccoli on your ick list? Tap a button and switch your side to crispy potatoes!
So, if you want to get in there and start playing around, tap that button below. Again, the general gist — while this deal is on — is that you'll get meals that average out to $4 to $6 per serving. In normal times they average between $9 and just over $12 depending on family size and meal amounts. That means you save about $5 per meal.
Editors' Recommendations