Nothing tops a delicious gourmet meal, but not everyone has time to go out, and frankly, not everyone has time to eat-in. That leads to you preparing not so fresh meals, often processed foods, or sometimes even nothing at all. But there is a much better solution, that will ensure you have all the ingredients, recipes, and support. That solution is a meal delivery service. They work great, and the process is relatively simple. You pick out the meals you want, have everything delivered right to your doorstep, and when you're ready you follow the instructions to throw all the ingredients together.
Usually, they're expensive, but with a crazy V deal that HelloFresh is offering, you can get up to 22 meals — plus three free gifts — just for signing up. HelloFresh is one of the top options, with big meals, and portions, reasonable prices, and a bevy of meal types to choose from, including vegetarian, pescatarian, and more. Newcomers taking advantage of this deal will save $259, across 22 meals, with free shipping on their first delivery. Act soon! You can grab that deal below or read a little more about HelloFresh.
Why You Should Sign Up for HelloFresh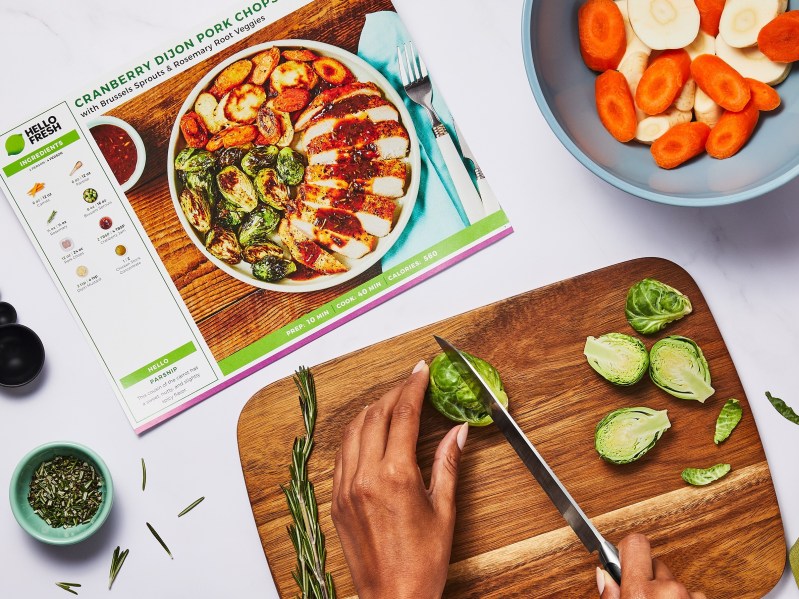 Normally, you'd pay per box, ordering several meals at once which can get pricey even through HelloFresh. They have some great deals going on, however, including this one which saves you about $259, and nets you 22 meals for free. Meals start at $7.49 per serving, with three recipes a week, for up to two people, at about $54 per week. As you add more people, or more meals, those prices may decrease a little per meal, but you're paying all at once. That's why this offer is so fantastic, you're getting a ton of delicious and ready-to-make meals at no added cost to you.
When you join, you have the option to choose from a variety of meals, up to six recipes per week, for a specified number of people. If you have a big family, for instance, you can accommodate four to six people per meal. When choosing plans, you can select Meat & Veggies, Family Friendly, Veggie, Fit & Wholesome, Pescatarian, and Quick and Easy. You'll get over 100 options each week, across breakfast, lunch, dinner, and more. Standout meals include Creamy Dijon Dill Chicken, Fully Loaded Pork Taquitos, Chicken, Zucchini & Tomato Flatbreads, Balsamic Tomato & Herb Chicken, and much more. Our mouths are already watering just listing some of those options out.
As for the deal, when you sign up you get 22 meals free, three gifts, and free shipping on your first delivery — across eight weekly meal kit deliveries total. With standard pricing, the breakdown on savings is $54 off your first box, $20 off your next four boxes, $21 off your sixth and seventh boxes, and a final $24 off your eighth box. Altogether, that's about $179 off eight meals — or the equivalent of $259 and 22 free meals.
Editors' Recommendations