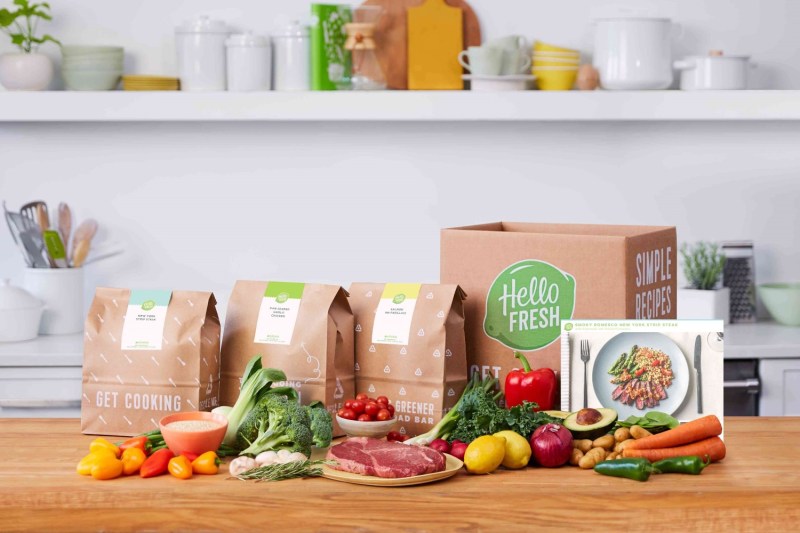 For those that have never used a meal kit delivery service before the question weighs heavy, are they worth it? The true answer is subjective and depends on your lifestyle, your nutrition needs, and your schedule, but for a vast majority of people, yes they are well worth it. They have the potential to completely change how you prepare and cook foods at home and give you quick, convenient access to natural ingredients and meal recipes that are absolutely delicious. It's like eating gourmet except you and your family prepare it. At the top of the list of the best food and meal delivery services is HelloFresh.
In short, HelloFresh is a meal kit delivery service that offers weekly boxes — via a subscription — filled with pre-portioned ingredients for rotating recipes to United States customers. Everything is provided to you, including the instructions and recipes, with different meal options to match your dietary needs, or that of your family. Right now, you'll save up to 60% off your first box making it a super lucrative option if you want a shortcut for making dinner without sacrificing taste and quality. To quickly break down what you can expect to save, the meat and veggies box price is about $60, which offers three meals for two people per week — or six servings total — and that works out to about $10 per serving. Thanks to the discount, the box price drops down to just over $28, or about $4.69 per serving. You can browse more meal box options below or keep reading to learn more about HelloFresh and how it all works.
Why you should sign up for HelloFresh with this deal
Often hailed as one of the best meal kit delivery services for healthy meals, HelloFresh ships everything you need to cook delicious, fresh, and wholesome meals right to your doorstep. The process is relatively simple. You head over to the HelloFresh site, order your meal box — out of options like veggie, meat and veggies, family-friendly, fit and wholesome, and more — and then it's all sent to you after signing up.
You can swap proteins and sides any time if they aren't a perfect match or if there's something you and your family don't like. That way, when you get the meal, nothing goes to waste and it's all food you enjoy. There are over 100 options available to choose from each week. Once you checkout, or sign up, you get access to the entire menu of recipes and then you can choose what you want, you can even mix and match. You can change your meal plan week to week to match your diet or health needs, and you can easily skip a week, pause, or cancel at any time.
The important thing to take away from here is that, right now, you'll get up to 60% off your first box as a new subscriber. That's worth a savings of over $40 on various meals, depending on the type of meal box you choose. It also drops the cost per serving to below $5 instead of the usual $10. It's an excellent offer and one that doesn't come around often. Take advantage while you can and see what it's like to streamline your meal prep and family dinner cooks.
Editors' Recommendations