Game of Thrones fans are a ravenous group. Lovers of the acclaimed HBO television drama can't seem to get enough of the saga unfolding in Westeros. So what's a fan to do between episodes, when that Game of Thrones obsession flares like a freshly-exploded vial of dragon fire? You can quench your thirst with any of the excellent Game of Thrones tie-in beers from Brewery Ommegang.
This Cooperstown, New York brewery made a name for itself with fresh takes on traditional Belgian style beers. Witte, Hennepin, Three Philosophers, and Abbey Ale are all stand-out core offerings that helped bring these classic European tastes to the American mainstream.
A few years ago, though, Brewery Ommegang expanded its reach beyond craft beer nerds and into pop culture at large with an HBO licensing agreement. That deal was to craft an exclusive line of beers inspired by Game of Thrones. The successful limited-edition group, which includes the large-format Golden Ales Iron Throne and Bend the Knee, as well as favorites Take the Black Stout and Fire and Blood, continues to grow as fans await the release of the show's last season (which is expected to debut in the spring of 2019).
The final beer in Brewery Ommegang's 2018 Royal Reserve Collection is King in the North. The barrel-aged imperial stout promises notes of vanilla, chocolate, coffee, and roasted malts, and is inspired by the tumultuous journey of Jon Snow. You, too, can toast the king with this 11 percent alcohol by volume brew perfect for warming spirits during the colder months of winter.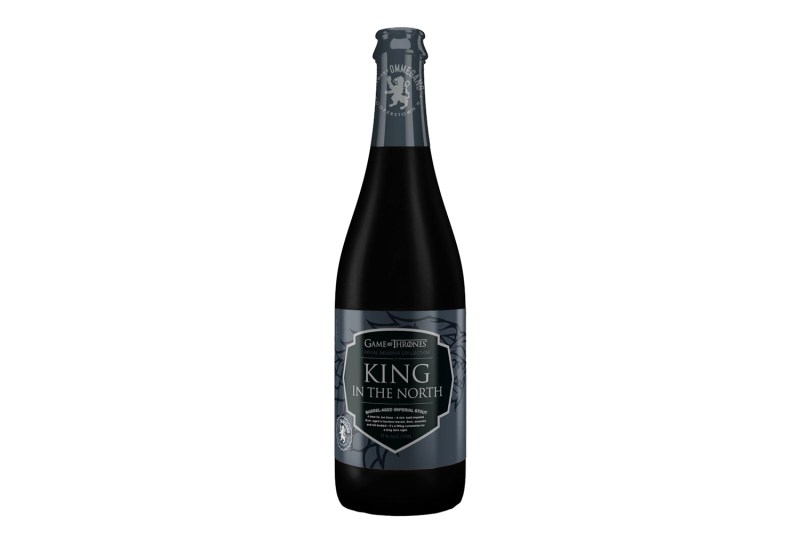 King in the North follows in the footsteps of Ommegang's other 2018 Game of Thrones Royal Reserve Collection releases Hand of the Queen, a barleywine; Queen of the Seven Kingdoms, a sour blonde blend' and Mother of Dragons, a smoked porter and kriek blend.
The stand-alone King in the North release is presented in a 750ml bottle with a recommended price of $13. For the holiday-timed release, the beer is also available in a twelve-ounce bottle gift pack along with 2018's other reserve beers and a Game of Thrones-branded glass for $24.99. Both formats are in stores now.
If you want even more Game of Thrones booze, then you should also pick up The White Walker by Johnnie Walker or any of the other whiskies in the special edition Game of Thrones line from Diageo.
Editors' Recommendations