Trying to find the perfect gift for your favorite bread devotee? Nothing says "love" like carbs. The Fourneau oven rises to the occasion.
Made in the U.S. by Strand Design, this minimal cast-iron bread oven gets the job done with impressive ease. Just knead up your favorite dough and place this mini-bread oven right inside your own oven for bread that'll have your friends lining up out the door all winter long.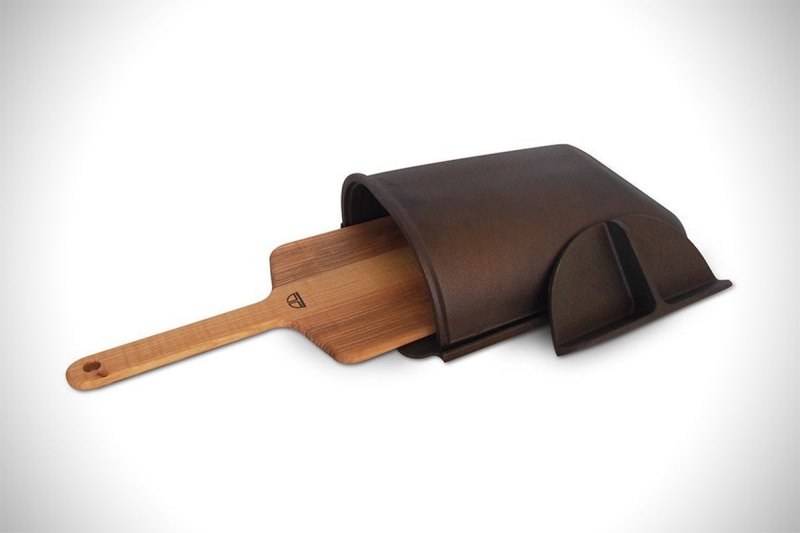 The Fourneau bread oven comes with a solid maple bread peel along with a handy downloadable recipe book for beginners, just in case you aren't already a bread virtuoso. From whole wheat with figs and walnuts to cracker crust pizza dough, you'll be coming up with your own experiments in no time. The recipe book also covers flour types and a list of essential tools, as well as care instructions to keep the oven in ship-shape.
Need even more inspo? The Fourneau bread blog keeps the ideas coming, the guide for adding wood-fired flavor with mesquite chips being a particularly drool-worthy suggestion as the cold of winter closes in.
The whole project is a labor of love from Strand's Ted and Sharon Burdett, who made hundreds of sketches, cardboard models, and 3D-printed prototypes to figure out how to recreate the magic of professional bakers' tools within a residential kitchen. One issue was sealing in moisture at super-high heat — a problem they solved with the addition of the removable hatch.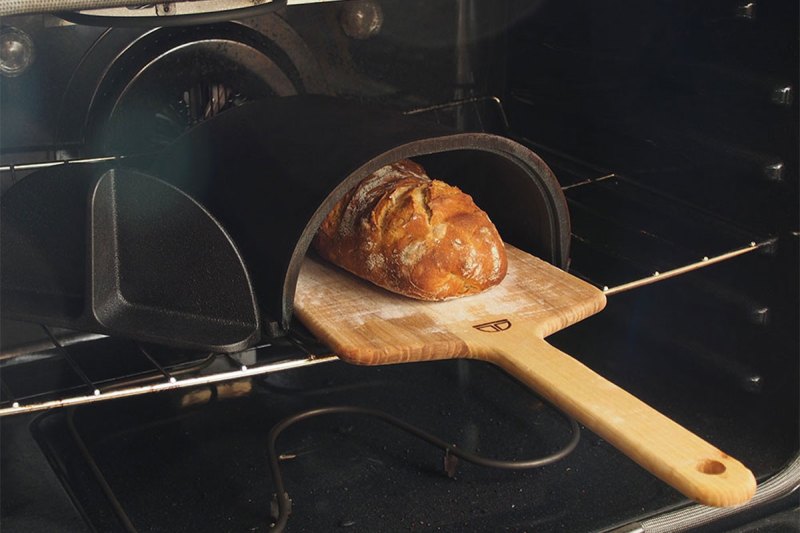 After their Kickstarter brought in the needed dough, the Burdetts decided to set up production in beautiful Fort Wayne, Indiana, home to several old-school iron foundries. Chicagoans themselves, they didn't have to go far to get the solid Midwestern workmanship that makes the Fourneau oven so dependable. Even the peels (the wooden board used to slide the dough into the oven) are made in Wisconsin.
So whether you're curious about embarking into breadmaking as your new hobby, or you know a friend who'd light up at the idea of having one, head over to the Fourneau oven site to check it out.
Related Reading: Trekking: the 2016 Holiday Gift Guide