Feasting is our column dedicated to cooking, grilling, eating and discovering what's on the menu across America and the world.
For many, especially if you live in a small apartment, the thought of dry aging your own beef or curing charcuterie at home is daunting. There are space and time issues, not to mention the risk of getting it wrong and serving bad meat to yourself or others. Luckily, for those who've been wanting to try the process at home but want to do it safely and effectively, UMAi Dry Artisan Meat Kit is here to make it possible.
Born of the belief that food, especially meat, should be respected and celebrated rather than mass-produced, UMAi Dry makes it possible to dry age steak and cure traditional charcuterie without the need for large dedicated spaces or expensive equipment. Within the past 50 years, wet aging has almost completely replaced dry, making that distinctive, nutty, rich flavor almost a delicacy. But everyone should have access to this kind of quality, which is the mission UMAi Dry stands behind.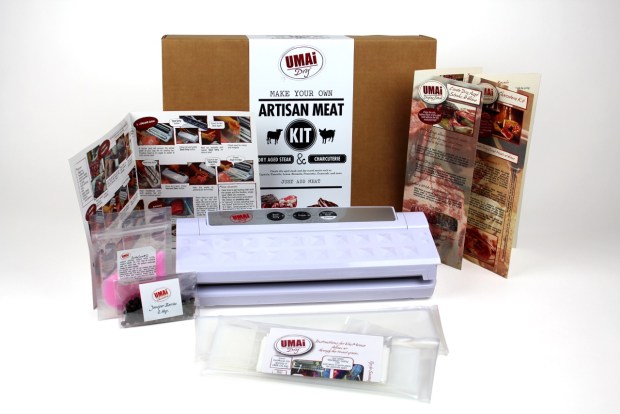 "I deeply appreciate the tradition and artistry of food," Thea Lopatka, company co-founder, said. "Having grown up with a father who was passionate about food – and a charter subscriber to Gourmet Magazine – I was taught and still believe meat deserves to be eaten with respect."
Related: How to Cure Prosciutto at Home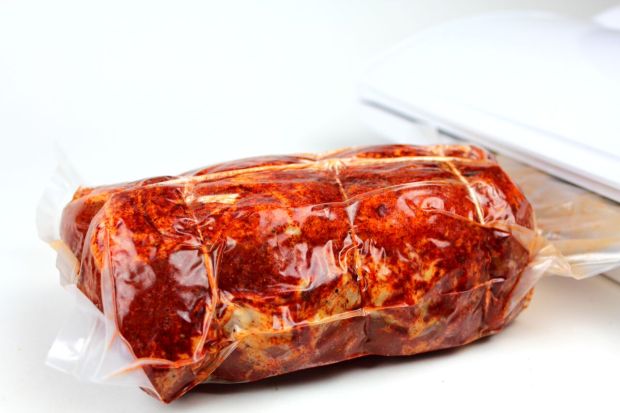 So how exactly does UMAi Dry work? Using a special polymer membrane to seal the meat, it allows moisture release and oxygen exchange to dry-age beef in your refrigerator in just four to six weeks, no hanging or storage rooms required. During the process, a hard mahogany bark forms over the meat with no mess or odor. When the meat is ready, simply shave away the bark to reveal a beautifully tender and juicy dry-aged piece of meat. Charcuterie cures perfectly in one to six months, resulting in traditional, cave-quality capicola, bresaola, pancetta and more.
Want to learn more? Check out the video below to watch the process in action, and grab your own kit at drybagsteak.com.
Editors' Recommendations