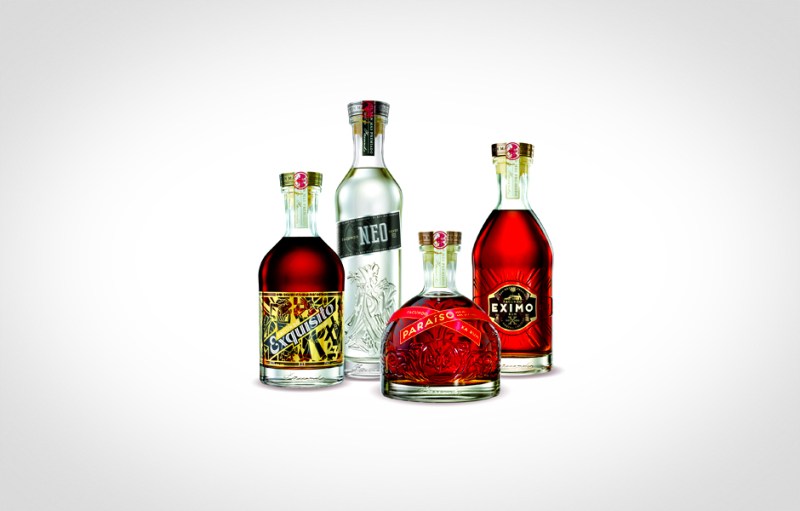 Still shivering from those on-and-off polar vortexes? We have something that just might warm you right up. Facundo Rum. It's a new, high-end sipping rum from Bacardi.
Forget the mojito's for a moment and wait until the weather allows – because The Facundo Rum Collection is designed to stand on its own.
This is the first collection (four aged sipping rums to choose from) from the private Bacardi family reserve.
Where did they get that name? The collection is a tribute to Bacardi founder Don Facundo Bacardi Masso. We hope that's enough history for one day. Sipping rum is a tradition passed down from generation to generation – and now you can start a tradition of your own.
Before you start warming up – here a few basics to know about the four different collections named: Neo, Eximo, Exquisito, and Paraiso.
Neo- It means new. Crafted by blending aged reserves – filtered to remove color, but not complexity.
Eximo- This means "to free" – a combination of rums (each aged 10 years) with a fine mix of medium and full-bodied flavors. The mixture is left in white oak barrels and left untouched – maturing for more than a decade.
Exquisito – You got it, it means exquisite. Crafted from a handcrafted blend of rums, with ages that range from 7 to 23 years of age. The rum then rests in sherry casks.
Then there is Paraiso – Paradise. The company's oldest and finest rums – aged 23 years. This mixture rests in French XO (extra old) casks. This results in smooth rum with a deep amber color.
Next time you see a flurry on your weather app, just pour a Facundo neat, warm up, and let someone else worry about the next snowpocalypse.
Editors' Recommendations