Edouard Massih's story is an inspiring and ongoing one, all the more so in a decidedly fractured America. Born in Lebanon, Massih landed with his family in the states when he was ten. Just fifteen years later, he would become the owner of a thriving Brooklyn food business that dabbles in the dishes he grew up with.
Edy's Grocer, however, did not just come into existence. For years, the Greenpoint shop was known as Maria's Deli, beloved by many and run by the eponymous Polish owner in a predominately Polish part of the neighborhood. Maria Puk launched the joint in 1978 at the tender age of 24. By 2020, with the pandemic asking dramatic questions of small business owners, Puk decided to move on.
Massih says Maria's Deli was his go-to for years. He would stop in just about daily for a morning sandwich and coffee. Both immigrants with a special attachment to food and a faraway culture, the two had a natural fondness for one another. "Over time, she wasn't only a friend to me but started to feel like family, like a grandmother-grandson relationship," Massih says.
Soon, Massih was trying out some of his dips and recipes out on Puk. He'd been working as a professional caterer, creating meal spreads for swanky events often hosted by those in the fashion realm. The quality of his food got him plenty of gigs and in between those he was fine-tuning his own recipes with the hopes of sharing them with even more people down the road, in some form or another.
Related Guides
Then, the pandemic broke. Events were being canceled left and right and catering slowed to a virtual standstill. Other obstacles compounded the effects of COVID. Massih strove to re-create the Lebanese dishes he adored but he lacked access to vital ingredients, even in eclectic New York. And he was a twenty-something in a city he's described as somewhat ageist, often unwilling to take aspiring millennials seriously.
Even if he could get another business going, how would Lebanese fare do in a gentrifying neighborhood without much of a Middle Eastern footprint? The answer came soon in the form of enthusiastic customers and a warm greeting from the community. He worked closely — and continues to — with Sahadi's, the longstanding Mediterranean market in New York, to import quality goods. The pandemic, while challenging, ultimately issued a real silver lining. It pushed Maria to pass the torch to somebody she admired as she was approaching retirement. And it gave Massih a welcome career pivot, one that would hold fast to his love for Lebanese cuisine and sharing it with others.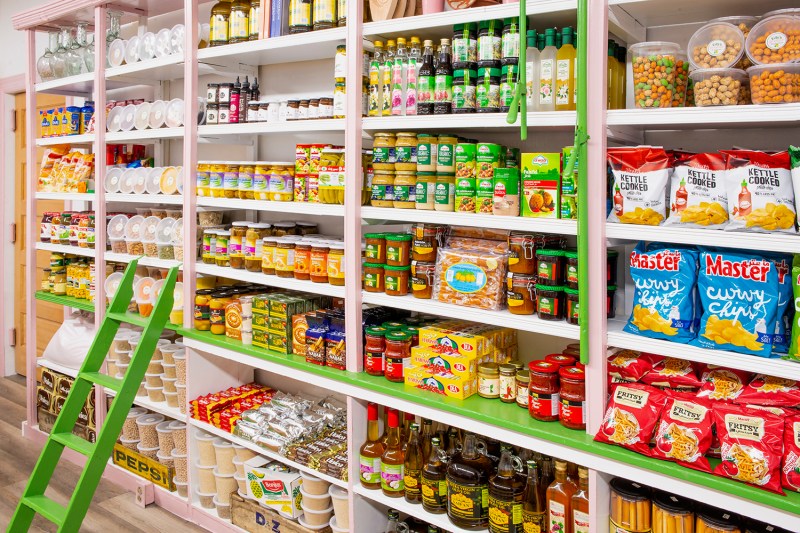 "You can always make it work," he says of opening a business during a tumultuous 2020. "Even when it seems like there isn't an answer, we're more resilient than we think and I'm grateful that the pandemic pushed me to step outside of my comfort zone. I'm constantly learning and readapting every single day, and even though it's crazy, it's ultimately been worth it and makes me want to persevere even more."
Massih's catering background proved pivotal as he watered the seed of his small business. It gave him a leg up in terms of both preparedness and a certain familiarity with the takeout model. "The catering world demands that you do everything ahead, so it helped me put things together for the business quickly and efficiently," he says. "Having the catering business beforehand also helped me not only visualize my business plan for the Grocer but also create a menu that adheres to the need for to-go foods during the pandemic."
Maria is not the only elder to have a profound influence on Massih. He credits his grandmother, Odo, for making him fall in love with food, introducing him to something beyond sustenance — something genuinely delicious. "Ultimately, she taught me to work smarter and not harder in the kitchen," Massih recalls. That means plenty of prep work and freezing items to stay ahead of the game. It's a regimen he relies on today at the Grocer.
Eager to spread the gospel of Lebanese cuisine, Massih has lofty goals. He's been known to admit that he wants to be the Middle Eastern Martha Stewart, with design on television appearances, a potential video series, and perhaps even a cookbook. Shadowing Maria's knack for building community, Massih and his team will be launching a monthly cooking club very soon, allowing people all over to try out his recipes from their own homes.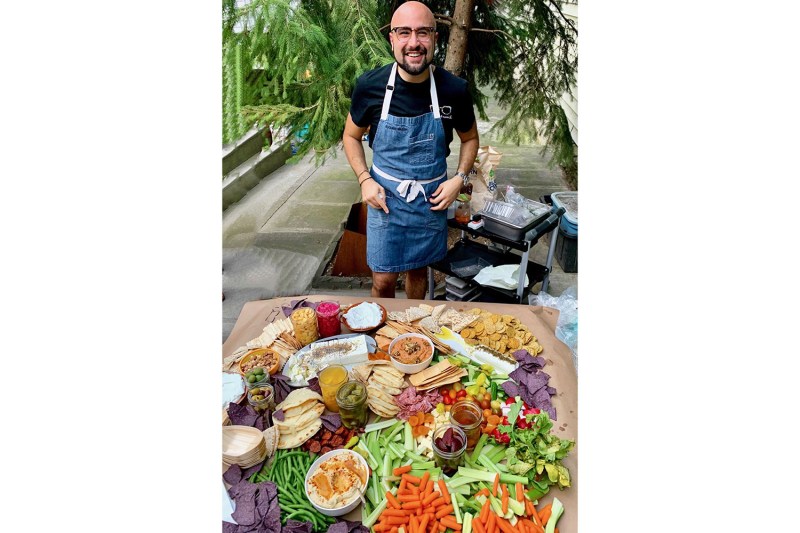 Inside the Grocer, the spirit of Maria is very much intact. It's a warm environment, with a diverse array of supplies and tremendous prepared foods, some very traditional (made with Massih's grandfather's olive oil) and some more modern adaptations. "Watching the way she speaks to people and takes the time to understand her customers the way she did with me was really inspiring," he says, thinking back to Puk's extended run as shop proprietor. "And I want to keep that alive with Edy's Grocer."
Now, Massih is treating New Yorkers to a healthy serving of a lesser-known food culture. "I love how Lebanese food is all about freshness and flavor," he says. "The cuisine is really bright and vibrant but also has depth and richness through the spices. Lebanese cooking really helps you master enhancing the flavors in anything, which is why I like putting a Lebanese twist on other kinds of classic dishes like my Tahini Overnight Oats or a Mediterranean version of a simple Orzo salad."
Massih still has a ways to go to reach Martha Stewart levels, but he's on the right track. "The biggest thing for me is to be a voice across broader channels to spread awareness of Lebanese cooking," he says.
Editors' Recommendations