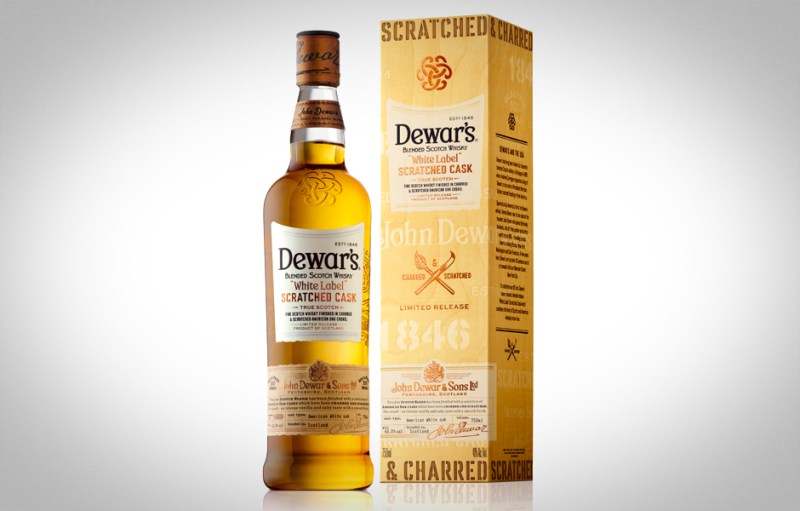 Dewar's White Label Scotch Whisky is, in a word, iconic. Around since 1899, generations of scotch drinkers have sipped and shared the beverage, making it the most awarded blended Scotch whisky in the world. Over time they've slowly added other whiskies to their portfolio (the particularly delicious Dewar's 15 Year Old and 18 Year Old come to mind), but in their latest effort, Dewar's is taking on a brand new market: bourbon drinkers.
Dewar's Scratched Cask is a blended Scotch whisky that borrows from bourbon tradition of scratching the inside of the cask to enhance the flavor or the liquid. We sat down with Dewar's Brand Ambassador Gabe Cardarella to find out more about Scratched Cask and why the scotch giant has chosen to borrow from their bourbon brethren.
Dewar's has been around for quite a long time, but this is the first time in their history that they're borrowing from bourbon. Why?
The whisky category is such an exciting one right now. What you're seeing a lot of brands doing is innovating to add new characteristics to already great liquids. [One of the ways] we've chosen to do that is with Scratched Cask.
How is it different than other Scotch whiskies out there?
GC: The word 'scotch' evokes certain things for people. When most people think of scotch they think of old men sitting by the fireplace with their buddies. You're not allowed to smile when you drink it, and you can add a tiny dash of water if you like, but that's it. And it's true that there are other whiskies out there that epitomize what people think of scotch—they're peated and they're a bit aggressive. Some of those whiskies do scare people off. We wanted to make a whisky that was a bit more accessible to [bourbon drinker's] palates.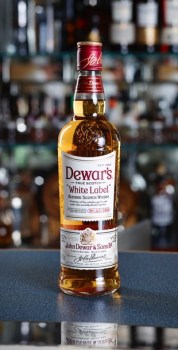 Take me through the process that produces Scratched Cask.
We take Dewar's White Label, which is comprised of up to 40 different whiskies from around Scotland, and we put it in first fill bourbon casks. While it's true that most whisky in Scotland is aged in bourbon casks because they're inexpensive, they're second and third fill casks. They're not drawing out the big vanilla flavors. We use American oak that has only had bourbon in it for two years. It's the first time the barrel has ever seen scotch in it. The finishing, which for all intents and purposes is what we're doing with White Label, doesn't stop there. We put it in these casks for around three months—it's up to our master blender Stephanie Macleod (who is only the seventh master blender since John Dewar started the company) to decide when it's done.
What we found is because it was American oak and because it was a first fill bourbon cask, that it was really, really oaky and but it also brought in the peated characteristics of White Label.
Related: The Best Whiskies Under $20
So you've taken White Label and let it sit in the first fill bourbon casks. Where does the scratched part of Scratched Cask come in?
The char layer on every other stave of wood in these casks was scratched. Not a lot—we're talking a one millimeter long scratch—and what we found was that it allowed much more vanilla character to be drawn out in those three months.
It's really unique for us. The scratch technique isn't proprietary to us, but we've never done this with one of our blends before in terms of a finishing. You really only see single malt whiskies playing in the finishing game. For us to do it is a great approach to bridge that gap between bourbon and scotch.
What's the best way, would you say, to drink Scratched Cask?
The best approach for this is as a bourbon drink. Drink this whisky however you'd drink your bourbon, or any whiskey for that matter. There truly are no rules to how to drink it. For me, I think it's amazing on the rocks. This whiskey makes a killer Old Fashioned, too.
Editors' Recommendations