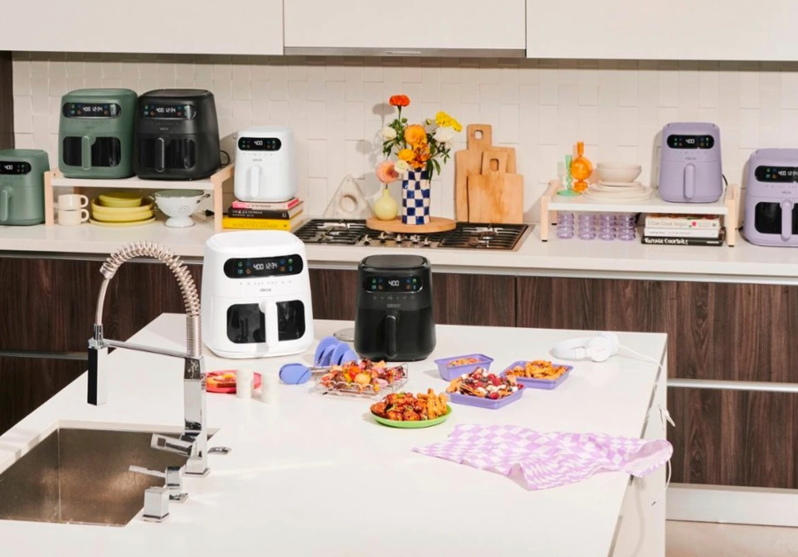 When it comes to the kitchen and cooking, the best thing you can do for yourself is to get a versatile appliance that handles a wide variety of meals and food types, like an air fryer. You can use them to cook entrees, snacks, reheat leftovers, and much more. It's even better when you can find one at a steep discount, saving you money while adding a ton of convenience to your life. Well, guess what, in one of the best air fryer deals we found today, Best Buy is currently offering the Crux 3-Quart Digital Air Fryer with a TurboCrisp mode for a steal. Normally $80, it's yours today for just $30, which is a discount of $50. You can shave even more off that price if you're a My Best Buy Rewards member. You can snag that deal below or read on for more about this nifty little appliance.
Why you should buy the Crux 3-Quart Digital Air Fryer
Let's start with the basics. With its 3-quart capacity, you can prepare up to 2.5 pounds of food at a time, which is enough to feed anywhere from two to four people. That's perfect for entertaining some guests or family, or just whipping up your favorite midnight snack.
Air fryers make foods nice and crispy, like a traditional deep fryer, but without all of the oils and fat — they produce up to 75% less fat than comparable appliances. They're also super easy to operate, and this Crux is no exception to that rule with its digital readout and settings. The digital touchscreen allows you to choose between eight preset cooking modes, a saved memory option — for your favorites — and you can also adjust temperatures and cooking times. A 60-minute auto shut-off timer will ensure the fryer powers down and cools when the meal is ready.
But here's the best part about air fryers in general, and this one too. The basket and cooking parts are dishwasher-safe so they're easy to remove and clean, plus the cooking basket and crisping tray are non-stick.
We'd be remiss if we didn't mention that another popular air fryer, the , is on sale right now too. Normally $45, it's $15 off, bringing the final discounted price down to $30. It's a bit smaller and it doesn't have a digital touchscreen, but it's also a great option if you're not too fond of those features.
But back to the Crux, now's an excellent time to grab this capable air fryer at a steep discount, and cook some yummy foods for summer gatherings — you're saving $50. Normally $80, it's yours right now for $30. Again, you can save even more if you use your My Best Buy Rewards benefits. Hurry, this deal won't be available for long.
Editors' Recommendations