If you enjoy cooking, you probably pride yourself on making a delicious, homemade burger. A burger made with loving care, gently topped with thoughtfully prepared ingredients like grilled onions, carefully selected lettuces and cheeses, perhaps complemented with homemade garlic aioli, on a buttery, toasted bun. These burgers are the ones we love to show off at a family cookout, the ones our kids grow up comparing all other homemade burgers to. The ones that go perfectly with corn on the cob, fireworks, and a cold one.
And then there are the fast food burgers we also love. These are the burgers we rely on after a long day. The ones that are always there for us during a late-night craving or post-soccer practice dinner enjoyed from the backseat. These burgers also have a big place in our hearts for entirely different yet equally important reasons.
And if we're honest, perhaps the reason we sometimes go above and beyond with our homemade burgers is that, try as we might with our fancy ingredients and scratch-made sauces, pinning down the taste of a fast food burger – especially a McDonald's burger – is almost impossible to accomplish. If you've ever frustratingly attempted this feat and come up short, we have a little secret that just might help you get a little bit closer to that goal.
You've probably noticed that McDonald's does onions differently. They're beady, perfectly crunchy, zippy little pearls of zing, and they're absolutely delicious. But did you know that McDonald's onions are actually just dried onion flakes? The ones that come in a plastic shaker? And the best part is they sell them at Costco.
No need for tearful slicing or dicing when it comes to recreating the perfect McDonald's burger. Simply rehydrate these little flakes in some water, microwave, and bam – McDonald's onions in your own kitchen. Now you can be one step closer to creating the perfect fast-food burger at home.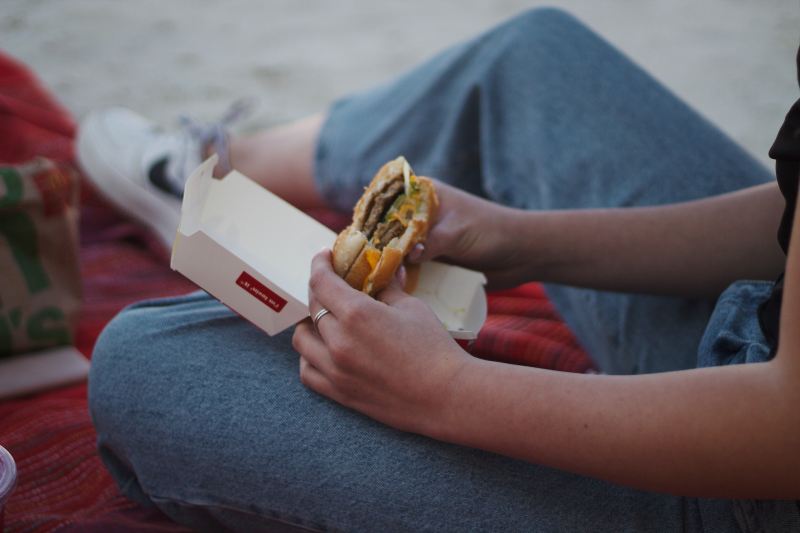 McDonald's onions recipe
Ingredients:
1

tablespoon

1/8 cup water
Method:
Place onion flakes and water in a small microwaveable bowl and microwave for 30 seconds on medium.
Let sit 15 minutes, or until all of the water has been absorbed into the flakes.
Squeeze out any remaining water using the back of a spoon.
Spread onions on a hamburger bun and enjoy.
McDonald's burger tips and tricks
This onion trick is probably the best copycat McDonald's burger hack, but if you'd like to go all out and really try to recreate a McDonald's burger, we have a few additional tips:
McDonald's burger patties are extremely lean. While we usually like fattier beef in most homemade burgers, use leaner ground beef and make very thin patties.
There's no special seasoning on a McDonald's burger. Salt and pepper will do the trick.
American cheese – particularly the kind that comes in individual plastic sleeves – is the way to go for a copycat McDonald's burger.
Editors' Recommendations