Mind-blowing life hack videos are everywhere on social media — videos that often humble us, teaching us how to properly do something we've been doing incorrectly our entire lives. TikTok and YouTube are full of videos entitled things like "Things I Didn't Know Until My 30s," and they're hugely popular. And for good reason. Because of videos like this, I now know how to keep paint from collecting on lids, open a beer without a bottle opener, and countless other useful life hacks that I actually use all the time. Some of these hacks are truly life-changing. It's hard to believe that I used to constantly struggle with plastic wrap for example. But, as an avid lover of Chinese takeout, this one might be my favorite.
Did you know that your Chinese takeout box is meant to be unfolded out into a plate? It's true. The beloved unique box shape we've all come to know and love is made that way for a very specific reason, and it's been hiding right under our noses this entire time.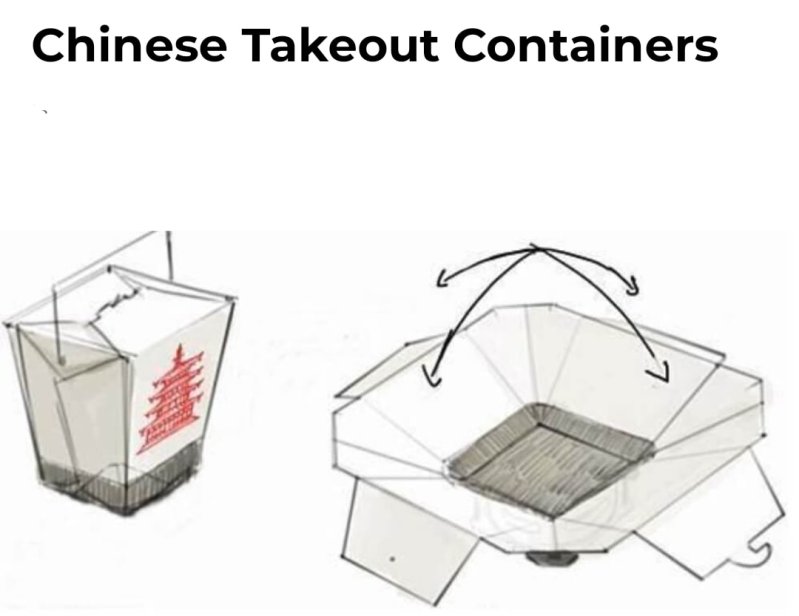 By simply unfolding the sides of this common food container, your meal is instantly plated for you, ready to be enjoyed with zero mess. No more sloppily passing around that delicious but stringy Chow Mein. Forget the days of digging around the container bottom for extra sauce. Simply unfold all of the entrees you've ordered and serve family style. No extra plates required.
If you're more of a visual learner, check out this video, which shows the step-by-step process with Panda Express containers. (Then, maybe go order yourself some delicious Chinese food and try it out yourself.)
Our favorite part of this hack is that it makes it so much easier to share, which, of course, is how Chinese food is meant to be enjoyed.
Who knew?
Editors' Recommendations