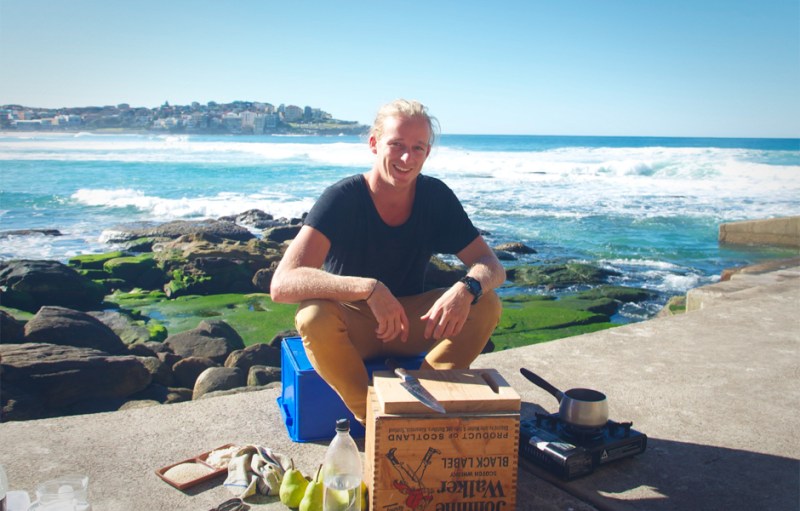 Think creating savory meals like a chef is too challenging? Australian chef Guy Turland says think again. He says the goal of his Bondi Harvest cooking show, which airs on YouTube, is to take away the intimidation of cooking.
In the videos, he prepares meals in his apartment on Bondi Beach. He also spends time sitting cross-legged on the beach while chopping ingredients and showing the creation process step-by-step.
"I say jump right in," says Turland. "Make mistakes and have fun with it. Making a mistake is great. It's all part of learning. Get in there and find out what recipes work for you. Start with a simple grilled steak and learn how to grill that steak perfectly. Once you have that down pat, you can branch out and start experimenting."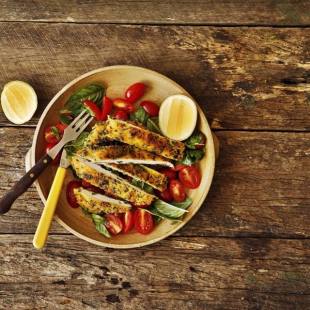 His cooking philosophy combines his love of an active beach bum lifestyle with a desire to eat healthy, organic foods. "Bondi is a subculture much like California," Turland explains. "People are outdoors, surfing, running every day. It's such a busy lifestyle."
He has his own restaurant, The Depot, which has been open for four and a half years, and he's been doing the YouTube videos for just under two years. His laid back style and integration of his lifestyle with a healthy diet has caught the eye of plenty of admirers, from more than 22,000 YouTube subscribers on Tastemade's digital global food network to Today show executives who have showcased him on their program.
Guy also has two cookbooks in the works. Bondi Harvest comes out next year and provides an overview of the Bondi lifestyle that's tied in with tips on how to incorporate healthy eating into your diet. The second book comes out the following year and focuses on seafood and teaches people how to cook and clean seafood properly.
"I enjoy spearfishing, surfing and I played water polo for 10 years," he says. "Spending time in and around the water is something I love. I love seafood. Pan fried fish is great. It's so simple, yet so refreshing and tasty," he continues. "I also like to cook a whole fish on the barbecue and then add all these fresh flavors to it."
Turland says it's mind blowing how online videos have led to international recognition, two cookbooks in the works and other projects related to building his brand.
"Sometimes I have to pinch myself," he says.
Editors' Recommendations