We're big fans of coffee — is there any better smell to wake up to than a freshly brewed pot? — but tea is a wonderful, versatile drink. Whether you're a black tea traditionalist, prefer the soothing taste of chamomile, or like something a little unique, there are countless flavors for you to choose from. Want caffeine? Want no caffeine? Do you prefer it hot or iced? There's a tea for you.
Of course, most of us like tea because it's calming — and that quality can be elevated even more if you combine it with a few milligrams of cannabidiol (CBD).
Tea and CBD make a great pair since the caffeine in the tea can balance the slight sedative effects of the cannabidiol, letting you reap the full benefits of its potential stress and anxiety reduction and focus enhancement without making you feel sluggish. Take a look at the best CBD tea brands below.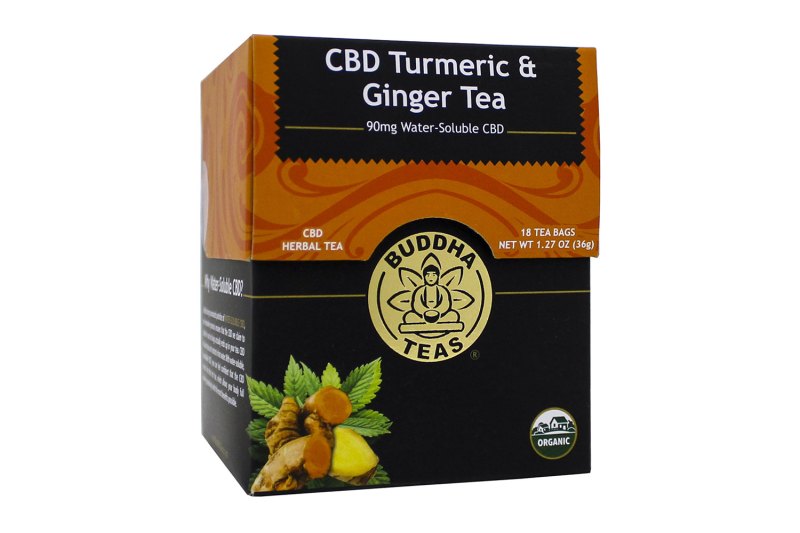 Buddha teas CBD turmeric and ginger tea
Buddha Teas is a company determined to craft the finest, additive-free teas, providing customers a rewarding drinking experience that touches the very core of their soul. Sourced from 100% organic ingredients, the brand prides itself in offering potential drinkers a satisfying cup of wildcrafted, chemical-free teas.
It's no surprise that its products are sold in stores all over the world.  Buddha Teas also ventured into the world of CBD in 2018, creating its line of teas from water-soluble, bioavailable THC-free CBD to let you enjoy the health benefits of essential herbs and/or tea leaves and CBD. One of our favorites is their green tea.
Buddha teas CBD turmeric and ginger tea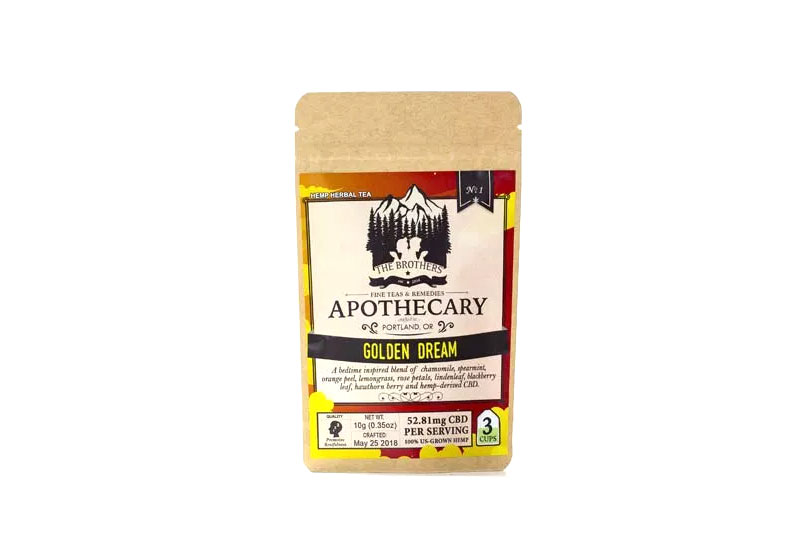 The Brothers Apothecary CBD infused tea
Established in 2015 by Shane and Jesse, The Brothers Apothecary is known for its mission to manufacture high-quality health and wellness products from organic ingredients, with its offerings ranging from its homegrown CBD superfoods to, of course, CBD teas.
The Portland-based brand also manufactures its CBD collection in a renewable-powered facility that practices business sustainability. Not only that, each of the Apothecary's products is tested by an ORELAP-accredited third-party laboratory, publishing the results of the test via its official website. This way, you'll find out how much CBD is infused per individual unit of their product line.
The Brothers Apothecary CBD infused tea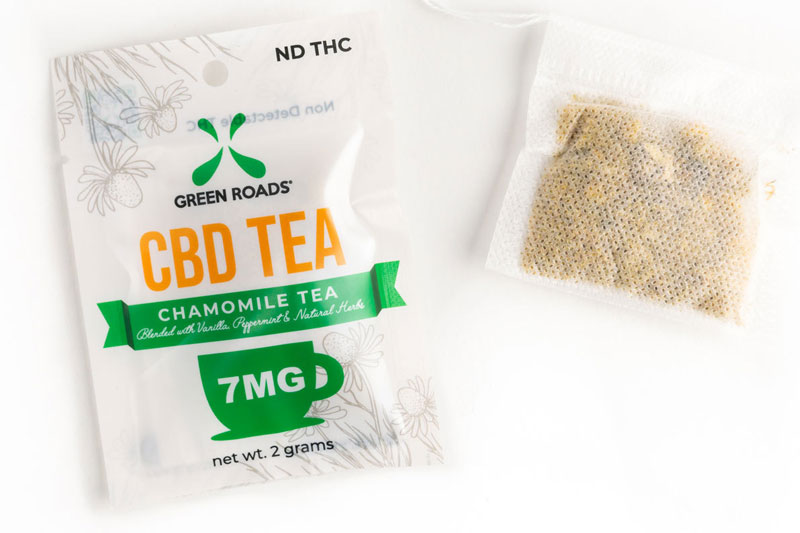 Green Roads chamomile CBD tea
Hemp expert Arby Barroso partnered with Laura Fuentes — who worked as a licensed compounding pharmacist — to manufacture CBD products. Delving into the uncharted world of CBD was a challenge, with Fuentes sacrificing her stable job to help Barroso in his endeavors. Couriers also refused to ship their products when the pair started their business. Their business boomed after Danny Perdeck and Jimmy Tundidor became the co-founders of Green Roads.
Now, Green Roads has become a transparent CBD brand that aims to help people live healthy lives. The company's products are sourced from pesticide- and chemical-free raw materials and sustainable American hemp farms, bringing you high-quality teas that are worth every sip.
Green Roads chamomile CBD tea
Glow Water CBD tea
First launched as a wellness tea brand to help people live active, healthy lives, Glow Water has expanded to include the extraordinary power of CBD in its product line. The company's caffeine-free teas originate from 100% organic, lab-tested CBD to ensure that you are living the healthiest life possible. Packaged in eye-catching pastel colors, Glow Water offers wallet-friendly products to anyone looking to try CBD teas for the first time.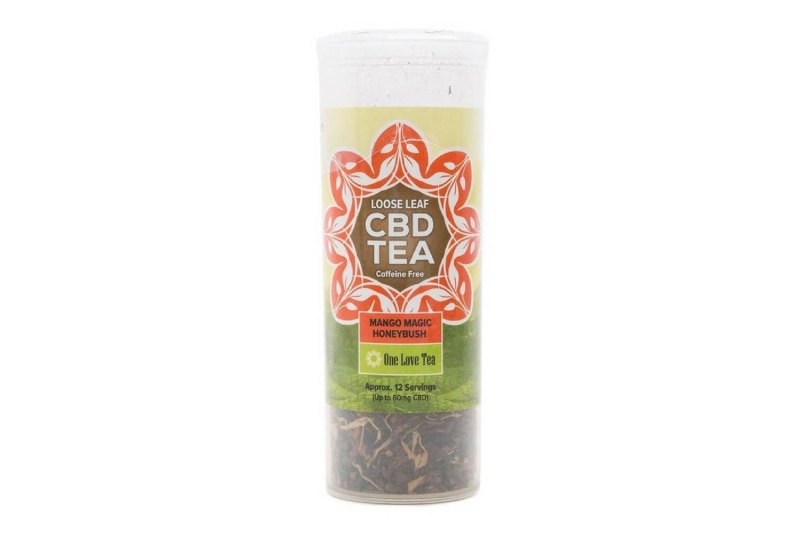 One Love Tea CBD tea
For more than a decade, One Love Tea has been known to craft the finest CBD teas using high-quality natural ingredients. Infused with a variety of mouthwatering flavors, One Love Tea's CBD tea collection guarantees freshness thanks to its 1.5-ounce pop-top container, allowing you to reap the health benefits of both essential herbs and CBD. One Love Tea also offers caffeine-free CBD tea options.
Don't forget to check out our list of the best CBD drinks and CBD gummies.
Editors' Recommendations