These days, coffee comes in all forms, shapes, and sizes. The coffee maker or French press may be popular, but you can also enjoy a good roast in capsule form, pouch form, and even in a can. Those of who aren't morning people or just struggle to make the time to get properly caffeinated in the a.m. are especially drawn to these instant coffee formats.
That's where canned coffee really shines. It's ready-made caffeine, it comes in a recyclable format, and it has been improving significantly in terms of quality over the years. And right now, as milder temperatures set in, canned coffee is all the better, as it can be great chilled down or poured over a little ice. It's not the most expensive coffee in the world, but it's convenient and very tasty.
We love ready-to-drink (RTD) sippers from your favorite canned cocktails in the evening to coffee versions in the morning. Here are some of the latter to look out for.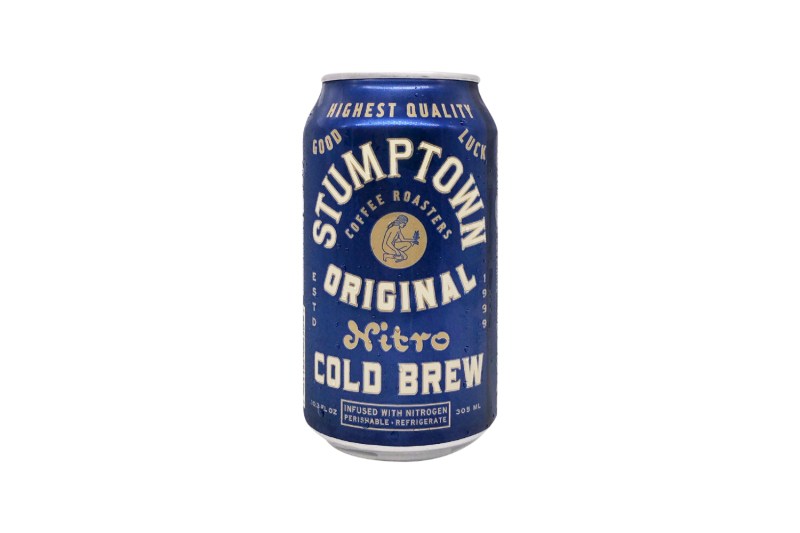 Stumptown Original Cold Brew
Stumptown Roasters of Portland makes a few tasty canned coffee options but the Nitro is the best. It's unbelievably smooth and is best served straight out of the fridge. It's a coffee roaster's coffee, without any additives or sweeteners. That means you can taste the beans, and they're very good.
Stumptown Original Cold Brew
Lavazza Cappuccino Cold Brew
Like Stumptown, Lavazza has a nice lineup of canned coffees. While they're all worth exploring, we're extra drawn to the cappuccino. It's a balanced number, hit with a little skim milk and cane sugar to round out the strong organic coffee backbone. Equal parts nutty and chocolatey, it's a delightful way to get the day going.
Lavazza Cappuccino Cold Brew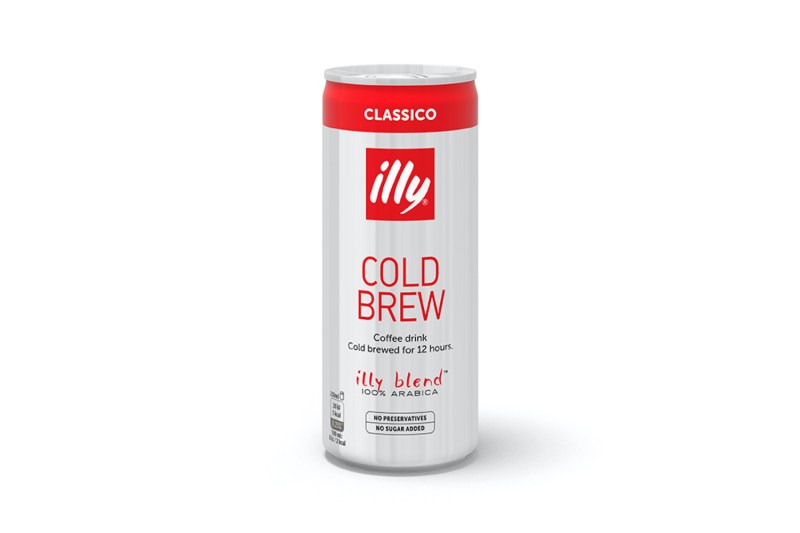 illy Classico RTD Cold Brew
A slower brew time tends to yield a more flavorful cold brew and that's definitely the case here. Brewed for half a day, this patiently made RTD coffee is earthy and round. No preservatives and entirely Arabica beans — the way it ought to be.
illy Classico RTD Cold Brew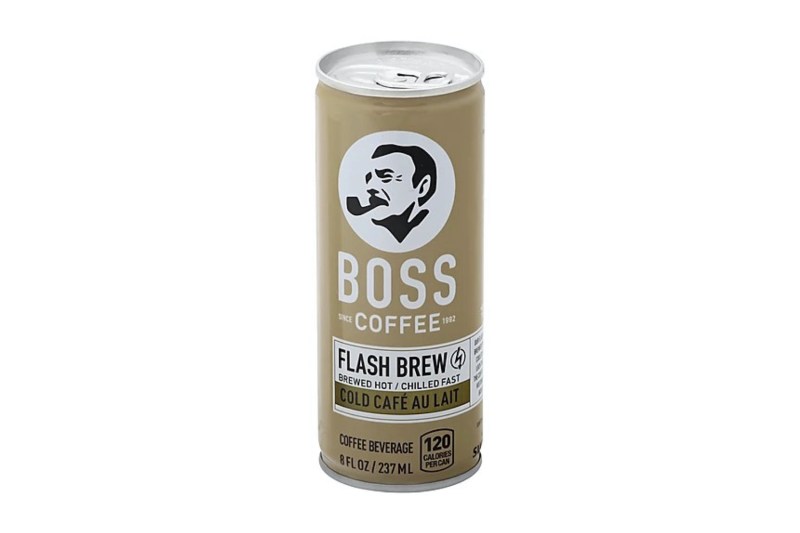 BOSS Cold Cafe au Lait
This option comes from BOSS, which has been making tasty coffee in its native Japan since 1992. It's since become available in the States, great news for coffee fans. The black version is good but we really like the au Lait, hit with some milk. The company operates under the Suntory umbrella, behind some great Japanese whiskies.
RISE Oat Milk Latte
Oat milk is finding its way into more and more canned coffees, which is music to the ears of those who don't do well with lactose or just want a different flavor profile. This latte is stellar, with that cereal flavor imparted by the oat milk pairing with the latte perfectly. It's a nitro version, meaning it's fun to crack and pours as smooth as satin. Look out for the London Fog version, too, made with Earl Grey tea.
UCC Coffee
Maybe it's the retro can, maybe it's what's inside. Either way, we're all about this canned coffee from UCC. You'll find it at most Asian food stores, packaged in a fashion that likely hasn't changed in 50 years (and we mean that as a compliment). The Japanese company claims to have released the first canned coffee, back in 1969. Clearly, if it ain't broke, don't tinker with the recipe.
That's a wrap, the best canned coffee you can get right now. While we're on the subject, check out the best coffee beans available, to be enjoyed when you have a bit more time and can prepare a proper cup. However you enjoy the stuff, you won't go wrong with these options and you'll be energized to take on what's ahead.
Editors' Recommendations