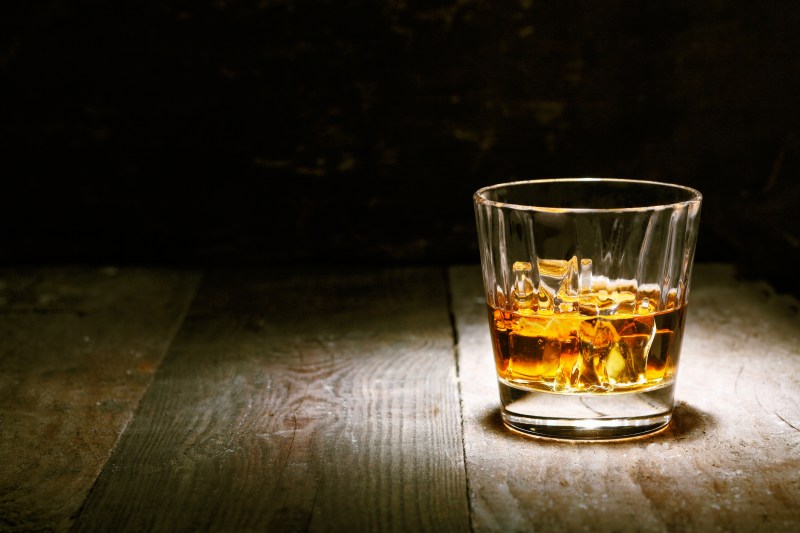 Okay, we know, there really isn't a time when a whiskey cocktail isn't appropriate, but fall—with its dropping temperatures and crackling leaves and the smell of fires in the air—is perhaps the perfect time to crack out your favorite brown spirits and mix something up that'll warm the bones and sooth the nerves.
To celebrate the start of autumn, we've collected some great new whiskey cocktails that you'll definitely want to mix up. They're the perfect way to get your palate ready for the many whiskey cocktails that you'll be drinking in the coming months.
Tennessee Cider
Method: Add ingredients to a shaker with ice. Shake and strain into a tall glass.
Basil Hayden's Autumn Sour
(By Jon Feuersänger, Denver, CO)

Method: Add all ingredients to a cocktail shaker with ice. Shake vigorously and strain into a rocks glass. Serve neat or on the rocks. Garnish with a sprig of Charred Rosemary.
*To char the rosemary sprig, place it over an open flame (either on a grill or stovetop) and rotate for 5-10 seconds until herb begins to smoke and brown slightly.
Alabama Autumn
(By Marc Volpicelli from Smoke BBQ, Delray Beach, FL)
Method: Stir all ingredients and strain over ice. Whip pumpkin ice cream, egg white and salt to make pumpkin foam. Top drink with a dollop and serve immediately.\
Gold Rush
(By Billie Keithley, Liquid Chef of Breckenridge Distillery)
Method: Shake first 3 ingredients with ice. Top with ginger ale and garnish.