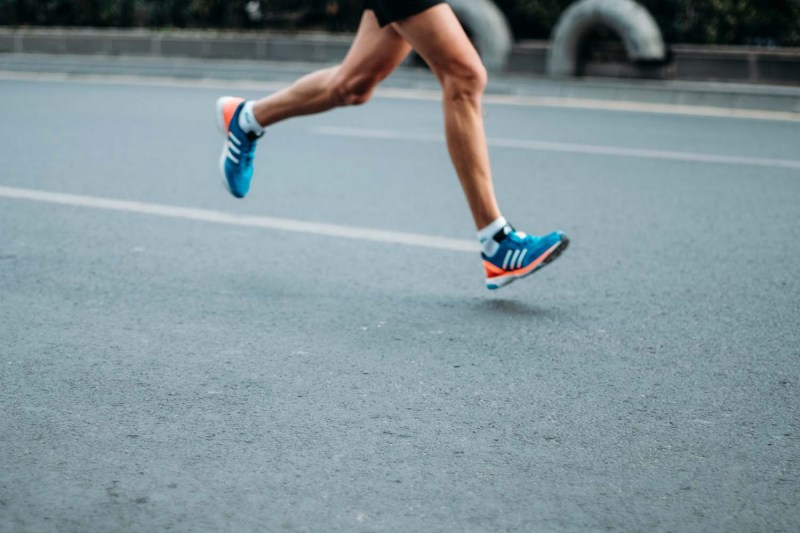 If you've been holding off on buying some fancy new running shoes, your patience has paid off. There's a fantastic shoe sale going on today that will get you some normally expensive shoes from big brands like Nike, Adidas, Under Armour and more for up to half off. For instance, Adidas Fluidflow 2.0 running shoes are only $37, down from their usual $80. This fantastic sale is happening at Going, Going, Gone, the discount store owned by Dick's Sporting Goods. Since Dick's sends their overstock and discounted shoes to Going, Going, Gone, there's no guarantee that specific running shoe deals mentioned here will stay available for very long, so hop over to their website and browse the sale before the good stuff is gone.
This sale is on both men's and women's shoes, and includes some fantastic deals on top brands. Just to start of with a bang, we named the Brooks Ghost the overall best running shoes for men. During this sale, you can get the Adidas Fluidflow 2.0 for $90, $50 off their usual $140. You have to add it to your cart to see the sale price. Big brands like Nike are of course getting some steep cuts. Men's Nike Winflo running shoes are down to $51 instead of their usual $90, and women's Nike Flex Experience 11s are only $35, half off. Other major brands like Adidas, New Balance and Under Armour are getting big discounts too. Think almost $100 off Under Armour Flow Velociti , for instance.
Some of the more niche brands are also wrapped up in the savings. are as low as $40. Saucony gets the award for the single highest discount of the sale, with the Women's dropping from $160 all the way down to $43. If you've ever needed some luxury running shoes, today is the day to buy them at Goodwill prices.
From Adidas and Nike to ASICs and Saucony, this sale at Going Going Gone has discounts on practically every shoe. We're seeing prices drop as low as $35, cheaper than a gym membership. Whether you're just getting into running or you've already worn out your fair share of shoes, now is the time to grab some cheap new ones. Check out the sale before all the good stuff is gone.
Editors' Recommendations