There's nothing more relaxing than a good massage, especially after a tough workout or long day of physical activity. It's a smart move to own one of the best massage guns so your post-workout recovery goes much smoother than without. Seriously, while you might think investing in great running shoes or other equipment is all you need, a strong recovery is vital to your progress too. That's why we've picked out the best massage gun deals around right now. Buy one of these and you save big and benefit from less of the dreaded DOMs (delayed onset muscle soreness). Here's our pick of the bunch.
Sharper Image Powerboost Move Massager — $60, was $90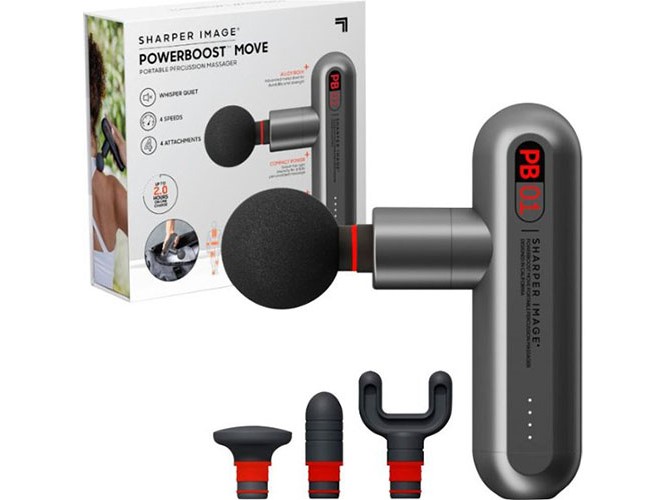 We all know that when you compare a massage gun vs foam roller, the former is better. The Sharper Image Powerboost Move demonstrates you don't have to spend a fortune to reap the benefits. It uses percussion to target sore muscles and tight knots with the ability to change the strength as needed. With low vibration on the ergonomic handle, it's quieter than you'd think with a choice of four nodes for every situation.
Flexir Muscle Massager — $70, was $100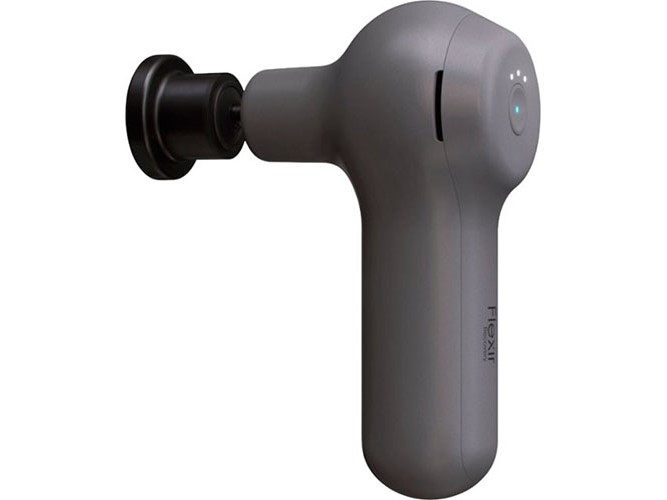 The Flexir Muscle Massager is quiet and lightweight. It has three speeds to choose from with 1750, 2400, and 3200 RPM at your disposal. It charges via USB-C which is sure to be useful for many people. It also comes with three swappable massage heads so there's a different option for every occasion. Count on up to 180 minutes of battery life, saving you the need to recharge so often.
Hyperice Hypervolt Go — $144, was $179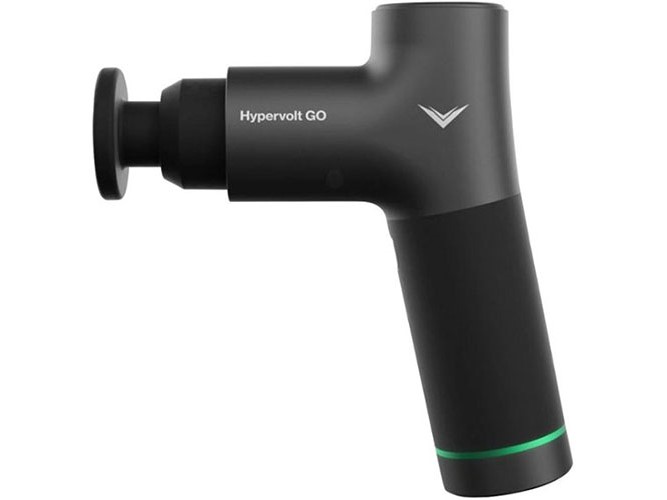 A popular brand among anyone learning about massage gun benefits, Hyperice is one you can rely on. The Hyperice Hypervolt Go is very lightweight at 1.5 pounds and 30% smaller than previous models. Despite that, it's still very powerful yet whisper-quiet to use. Designed to be simple yet effective, it's the kind of massage gun you can take on your travels without it taking up too much room.
Therabody Theragun Mini (2nd gen) — $179, was $199
Powerful yet highly portable, you can't go wrong with the Therabody Theragun Mini (2nd gen). It's smaller and lighter than previous models but still offers extra features like Bluetooth connectivity so you can use the Therabody app to take advantage of personalized routines and learn about how to treat specific ailments. It has three built-in speeds with a LED speed indicator making it easy to see what's going on. 120 minutes of battery life is useful, while it has a grip that's ideal for reducing strain on your hands and wrists.
Therabody Theragun Prime Massage Gun — $229, was $300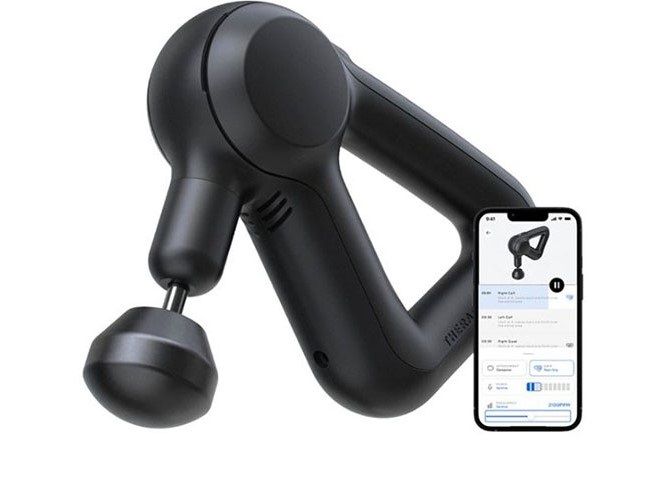 Strong enough to deliver up to 30 pounds of force to warm up muscles and release tightness, the Therabody Theragun Prime Massage Gun is highly effective. Its 16mm amplitude reaches deep into your muscles to stimulate circulation and aid recovery. It comes with four attachments so you can get the right shape for all parts of your body. Therabody app support means you'll always know what to do to get things just right for your limbs. It's comfortable to hold for extended periods too.
Editors' Recommendations