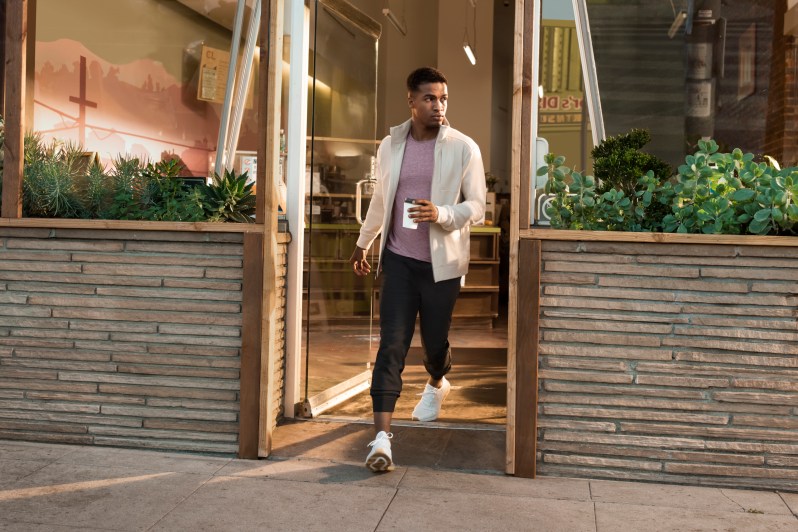 This is not a story about Lululemon. It is a story about VRST, a Dick's Sporting Goods exclusive line of athleisure clothing, including commuter pants, joggers, tees, hoodies, and other easy-wearing lifestyle pieces that you'll want to wear every day, especially when the occasion calls for something that both breathes well and looks put together. But it's about Lululemon in the same way that the subtweet you sent was really about Drake even if you never mentioned Drake specifically. (We all knew who you were talking about.) Let me explain.
VRST is about Lululemon even if it never mentions Lululemon because Lululemon crushes with its ABC Pant, which stands for Anti Ball Crushing and, as its name suggests, is very comfortable. I have no fewer than five pairs of them, and I've owned more because they look like a pair of khakis but feel like a pair of running shorts. And in my home in the South, where the interminable summers are trying to crush my family jewels for six months out of the year, minimum, they are a godsend. Playing golf? Yes. Attending a Sunday service? No doubt. From date night to work event, they are so versatile and comfortable and flattering that I bought them in every color. To date, my only complaint is that, after repeated wears, they can retain the stink of old sweat the same way your workout tees can hold past funk. Lululemon's essentials, from tees to pants to polos, are guy favorites the world 'round, which is quite an accomplishment for a company previously synonymous with women's workout tights.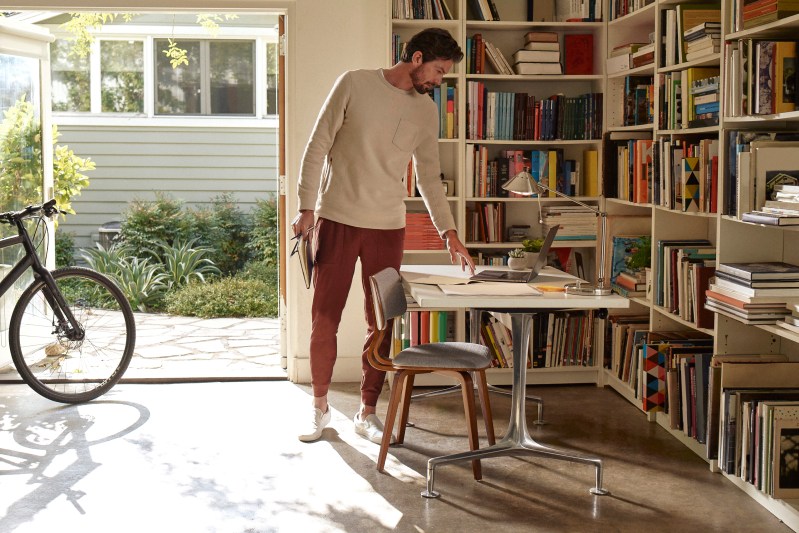 That brings us to VRST, which launches into Lululemon's hegemonic space of casualwear, albeit with a slightly cheaper more affordable price point. (Its lineup ranges from $30 to $120, with its Commuter Pant coming in at $80.) Most importantly, VRST's pieces look good. I haven't gotten my fingers on some items yet, but they pass the sniff test: Well tailored, in muted colors, and available in a range of styles that seamlessly integrate with just about everything in your closet. If you're looking to stretch that stimulus check, the answer is VRST.
It can be iffy to recommend a company untested, as I well know after a firsthand trial of Amazon Prime Wardrobe — colors can look different in person, and sometimes fits are hit or miss. But if I've learned anything from trying clothing from hundreds of companies at this point, it's that the arc of the good fit bends toward perfect. Where Lululemon bushwhacked, plenty of other startups have forged ahead, from Ten Thousand to Vuori and Buck Mason. Even heritage makers like Nike have had to scramble to keep up. So if I were betting on the pictures alone, VRST is promising.
Of course, just like many other companies adapting to COVID realities, VRST has only about half a dozen items for order on its website. But the beauty of the Dick's exclusive partnership is that the pieces are available right now, just around the corner. Admittedly it's a different shopping experience. (Hook a left at the crossbows, push through the thicket of hiking poles, and you can't miss it.) But if years of sympathizing with harried, flexible women folding stacks of yoga pants in a Lululemon on Saturday morning has taught me anything, it's that demand has only increased. VRST certainly can't argue with that.
Editors' Recommendations