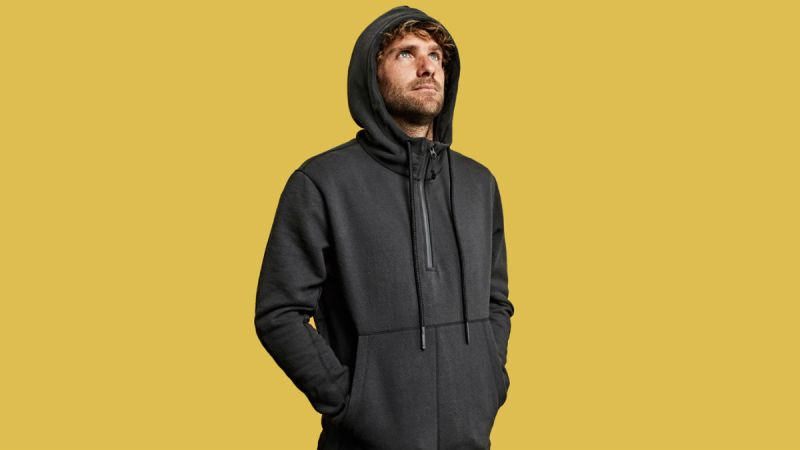 As the New Year approaches, you may be looking for a way to cut down the amount of clutter in your closet. Well, consider this: Vollebak, a British companym has a line of clothes that are meant to withstand the test of time and "outlive you," including a hoodie that they claim will last 100 years.
It's proven to be a popular concept as Vollebak's first run of the 100 Year Hoodie has completely sold out (but they're prepping a second edition for spring 2018).
The garment has this alleged lifelong endurance due to its Kevlar construction — the same material used for bulletproof vests — and ridiculous temperature tolerance.
Perhaps even more amazing is that the hoodie looks just like any other sweatshirt on the market — just the materials have been amped up to the umpteenth degree. Its heavy-duty draw cord has rubberized ends for weatherproofing and they've used aramid fibers (military-grade materials) in a way that will break in with you during almost any activity, anywhere in the world. The company even claims you can take the hoodie to Mars, so there you have it.
And, speaking of aging, this piece of clothing only gets better as you wear it. Naturally, aramid fibers are a pale yellow and rapidly darken as they expose to sunlight. Much like your favorite pair of jeans, they'll take on new colors and creases unique to your adventures — decades of adventures.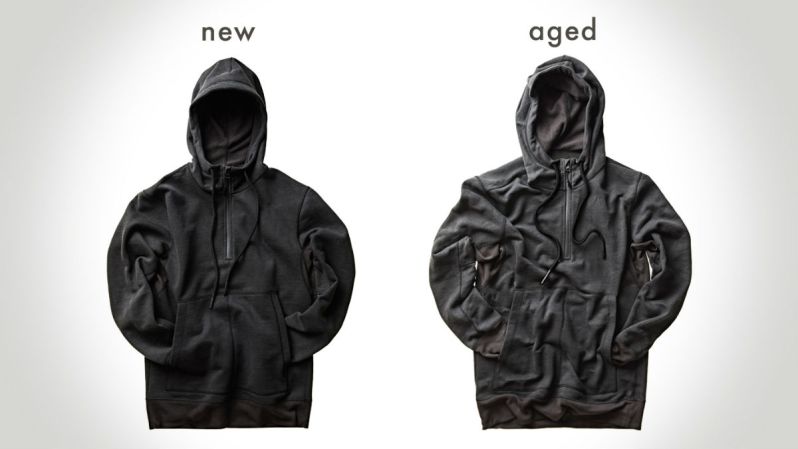 The company has a number of other garments that offer similarly ridiculous longevity and are made with a range of materials that seem more mad science than clothing company. For example, they have a midlayer shirt that's made out of the same material as car brakes, which has to stand up to the abuse of driving, so you're bound to have it for awhile.
To learn more about the lineup and to put a hold on your own 100 Year Hoodie, check it all out here.
Editors' Recommendations