When it's time to invest in a new pair of sneaks, longevity, uniqueness, and comfort come to mind. The Standard Fair Sport Camp shoe packs all three attributes in one pair. And since its recent Kickstarter campaign finally reached the $20,000 goal, we couldn't be more excited for the release of this modern, yet timeless tennis shoe design.
Handmade in the U.S. with ethically-sourced, stouthearted, Italian, vegetable-tanned leather, the Standard Fair Sport Camp shoe boasts a resole-able stitch for added longevity, a lasting upper construction, and some killer accessories to match the fit.
Not many tanneries in the world apply the traditional vegetable-tanning process for leather simply because it can be much more expensive and time-consuming to complete compared to the popular chrome-tanning production of today. However, this century-old form of tanning leads to tougher leather that will not only endure for years, but it will also age with wonders.
And, of course, there's the resole-ability. The Standard Fair Sport Camp shoe is a piece of footwear that can last a lifetime due to its ability to be resoled. Everyone who purchases the shoe through the campaign will receive a Kickstarter-exclusive Basic Resole package (future resoles retail for $65).
You can also opt to add a Premium Resole package too. For just an extra $25 pledge (which must be done manually at check out), Standard Fair offers the shoe resole as well as a complete cleaning and rebuffing of the uppers.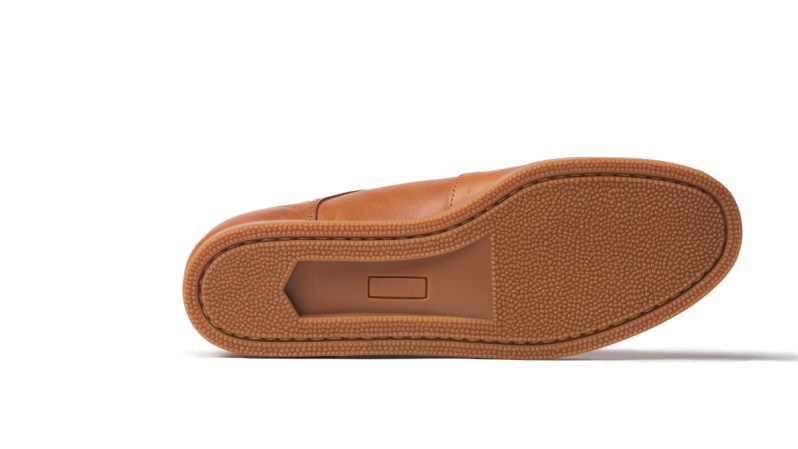 So, if you're having trouble deciding whether the price tag is worth it, just note that these shoes can be given a fresh, new life once the soles have worn down. They also won't be going out of style anytime soon, thanks to classic styling. These are the kind of sneakers that can be dressed up for work or dressed down for drinks afterwards.
The Sport Camp shoes will be initially offered in two hues — honey and chestnut — which bring a nice, neutral base color for the everyday utility sneaker. And, if the brand reaches the new stretch goal of $40,000 on Kickstarter, the Standard Fair team plans to release the Sport Camp in a sleek, all-black colorway.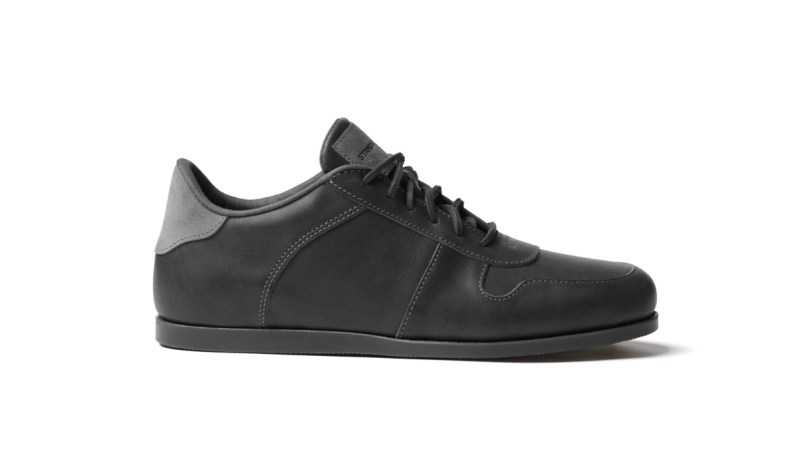 The Standard Fair Sport Camp shoe campaign is scheduled to close Thursday, April 26 at 6 a.m. PST; backers can expect purchases to ship sometime in August. If you're looking to take this ethically-sourced leather game even further, Standard Fair also offers a couple limited-edition accessories: a vertical card case ($75) and a minimalist, reversible belt ($95).
And, if you've already got a fine pair of leather shoes and you're curious how to care for them, we've got the how-to right here.
Editors' Recommendations