Spring blues getting you down? Then maybe it's time to ditch the bulky sweaters, dark-colored coats, and drab scarves of the season and spice up your wardrobe with something a little more tropical.
That's right, this article is all about celebrating the brilliant and colorful Hawaiian shirt, as epitomized by the iconic fashion company Reyn Spooner. Sure, you won't be able to brave a below-freezing day with these shirts alone, but there's no reason why you can't summer-fy your spring look with one of these floral beauties.
Our Favorite Hawaiian Shirts to Shop Now
Year of the Boar

– $108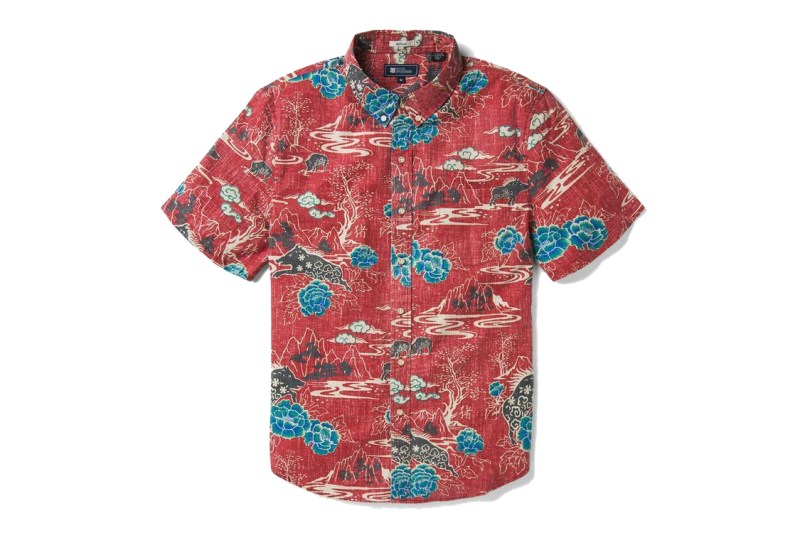 Featuring the brand's special "Weekend Wash," the Year of the Boar shirt comes out of the package with a soft, relaxed feel. This mellow vibe is complemented with a gentle pattern of mountains, palm trees, flowers, and — you guessed it! — soaring wild boars in honor of the year of the pig in the Chinese Zodiac. Pair under a dark gray sweater for a fun pop of color at your next work happy hour.
A Following Sea

– $108
For something nautical, consider the A Following Sea model. Calming whites and blues put this bad boy squarely in the spring color palette, while the rolling ocean scape evokes a tranquil summer escape. Don this shirt under a chunky cardigan, and you'll have everyone second-guessing what month it actually is.
Hou Pua Nui

– $108
Large floral blooms make the Hou Pua Nui a standout in the Reyn Spooner collection, and will surely help weed out your springtime melancholy. We especially like the dark ink blue version of this shirt, which should work well with a variety of different seasonal separates.
Christmas Quilt

– $39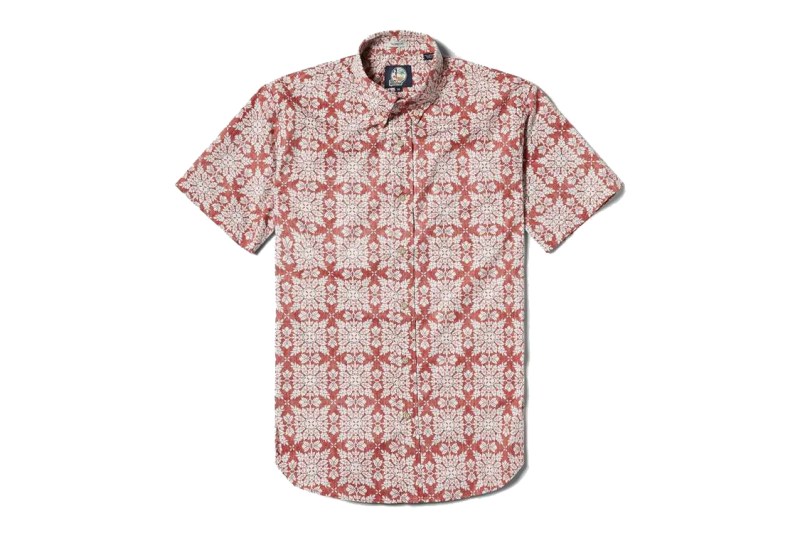 The brand's aptly named Christmas Quilt model puts a spin on the classic Hawaiian shirt. An interlocking wreath motif is playful yet subtle enough to be as appropriate in February as it is in July. Available in mint or green, we think this top would look fantastic as a cheeky add-on to a casual weekend outfit.
50th State Flower

– $98
Outfitted with a series of hibiscus garlands, the 50th State Flower button-down is a great option for the guy in search of something ultra-traditional. In keeping with this classic vibe, the top also has a looser fit than some of the other options on this list, making it a cozy alternative for layering under sweaters or pullovers.
Need more Hawaii? Listen to our podcast to plan your island getaway.
Editors' Recommendations