From the heyday of being paired with short-shorts to dressing down a suit and tie, it's safe to say you can sport retro running shoes pretty much anytime now and for the foreseeable future. Whether you're burning off steam at the track or peacocking through the city, here are the best vintage running shoes with roots in the '70s, '80s, and '90s that give us all the good retro feels.
Retro Men's Running Shoes to Shop Now
Brooks Running Vanguard Sneakers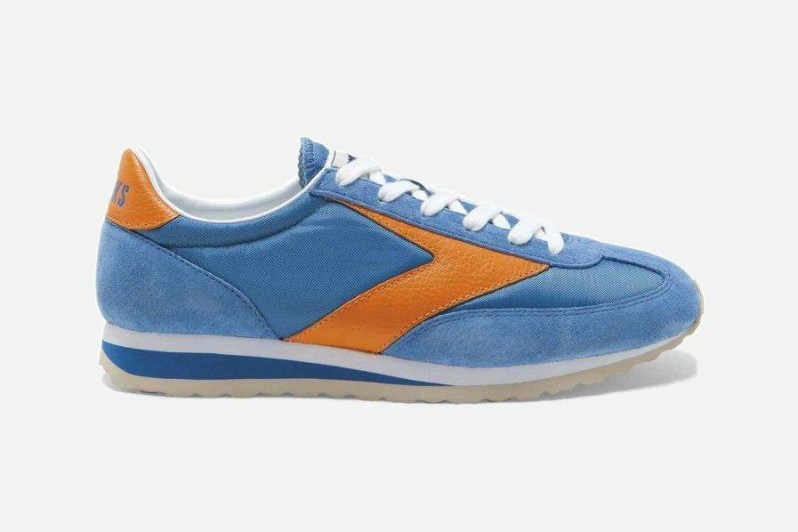 Brooks introduced Vanguard in the height of the 70s running boom and it has become one of the most storied pairs in the company's history. It's a piece that literally inspired the performance running shoe category as a whole. To celebrate 100 years, Brooks re-released Vanguard in 2014 for its Heritage Collection, keeping the classic T-toe styling. Today it's not made to perform against the Ghost or Adrenaline, but it's already a legend in that field. Now to take on Millennial retro-ists.
Onitsuka Tiger Serrano Sneakers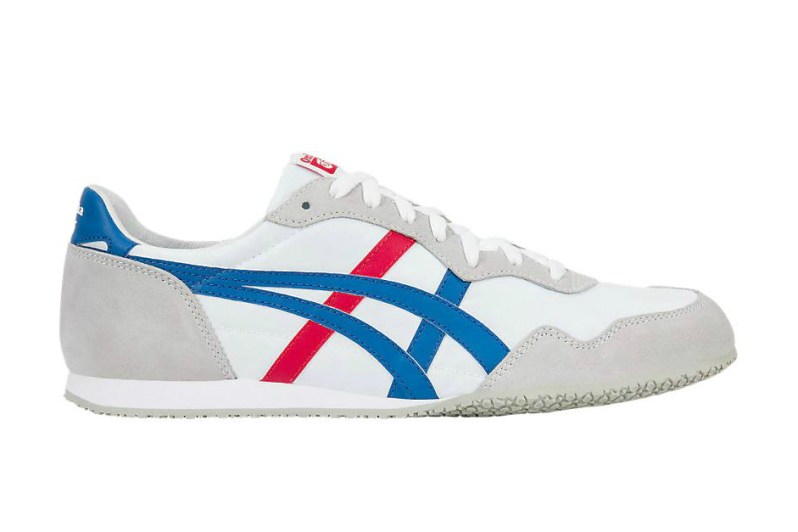 In the 1980s and 90s, Asics made competitive sports shoes under its label Onitsuka Tiger. The trusted running footwear company resurrected Onitsuka in 2015 for the sport lifestyle market, bringing back retro runners like the inspired Serrano, a shoe that pulled from revolutionary track spikes of the 70s. A streamlined silhouette carries the brand's racing roots and the lightweight nylon upper and spiked rubber outsole is straight from the laps of T&F. Pair the Serranos with a solid suit and let the suede textures bring out the style of these sleek animals.
Fila Original Fitness Archive Sneakers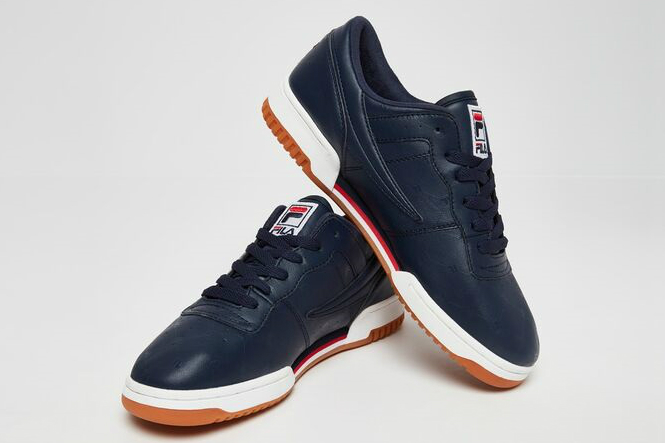 Founded in 1911, you're hard pressed to find a sporting goods sneaker company with more retro cred than Fila. While their white bubble sneakers make a strong cultural comeback, the South Korean brand also updated their throwback athletic style with a heavy nod to street style. The low-top Original Fitness Archives come in three bold colors and an embossed all-over print. You could run in these, but preferably just from bar to bar.
Nike Air Tailwind 79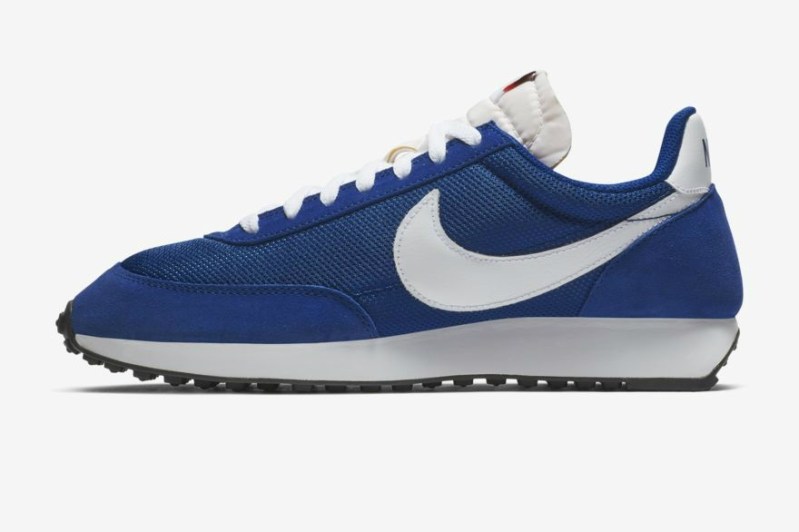 The history is in the name. Nike's road-running classics, the Air Tailwind, hit the starting line of the Honolulu Marathon in 1978 and were absolutely epic for their new "revolutionary cushioning." Since then, Air Tailwind has become a racing legend— all the more reason to bring the shoe back with its nearly original materials and colorways. Points for authenticity: These retro Tailwinds have the same Nike Air unit in the sole that won over wearers in the 70s. Rock these on a date and if your crush recognizes the vintage appeal marry them immediately. Or transition to a post-date treadmill session and shake it off.
New Balance 574 Sneakers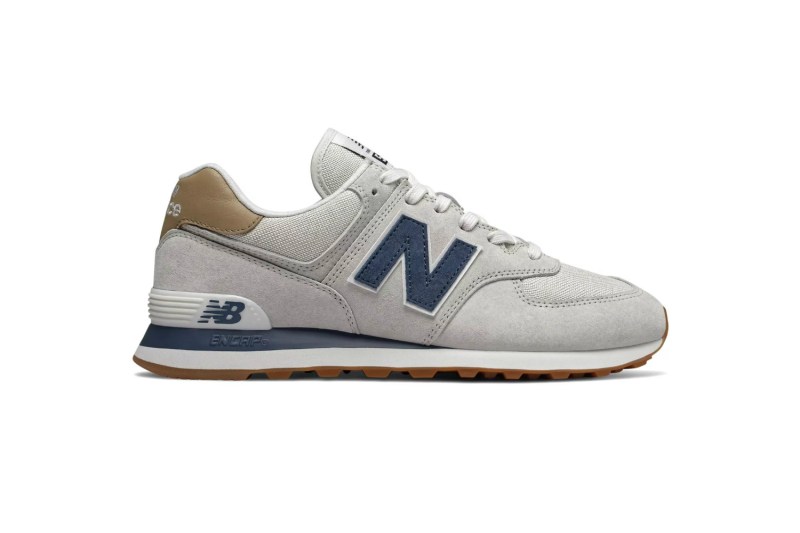 The first shoe that pops into our mind thinking of retro runners with lifestyle appeal is the 574. Boston's athletic forefather New Balance is perhaps best known today for these 1988 throwback sneakers, which were a hybrid of two different NB sneakers mixed into one. The company calls it, "the original mashup." Today 574 is a customizable retro staple with grippy rubber outsole and EVA foam midsole and heel for a neutral layer of cushioning. Obviously, newer run-specific NB models are meant for your 10-mile days, but a pair of 574s will carry you for a quick jaunt.
Saucony Bullet Sneakers
A core track shoe made street-legal, Saucony modified its classic 1985 track star (that had spikes and all) with a comfortable nylon upper, suede overlays, and a rubber outsole. The fabric lining is also way softer. We get all kinds of sentimental with the super-low profile silhouette and traditional cross-country platform that gives the 21st-century Bullet its retro spirit.
Reebok Classic Leather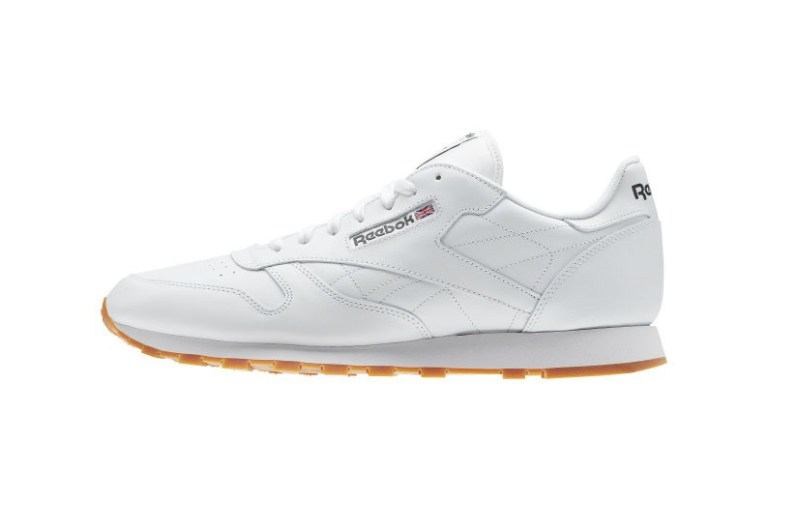 If you were running marathons before these sneakers were retro, you've probably hung up your endurance laces for solid speed walks by now. (Which is good because low-impact workouts are essential for peak fitness.) First dropped in 1983, Reebok's Classic Leather debuted as a running shoe and today reigns as a streetwear staple. It's also a favorite among old timers with arthritic knees, thanks to the forgiving soles. Buy matching pairs for you and gramps and hit the park (sweatbands not included).
Editors' Recommendations