Married couple Victor and Sarah Lytvineko single-handedly restored garment manufacturing to their hometown of Raleigh, North Carolina when they launched their premium denim brand Raleigh Denim nearly a decade ago. Total fashion novices, they envisioned making the most ideal pair jeans and self-taught themselves by picking the brains of local experts who had lost their jobs due to the transfer of manufacturing overseas.
They soon learned from and hired those people and opened their own local factory where the old-school Made in the USA principles of quality, handcrafted manufacturing are first and foremost. All of that it is still very much apparent in their great, wearable-worthy garments, which effortlessly tread the line between classic and fashionable.
On the occasion of the launch of the label's first collectible brand book, Victor recently caught up with me to share an update about this terrific and still inexplicably somewhat under-the-radar brand…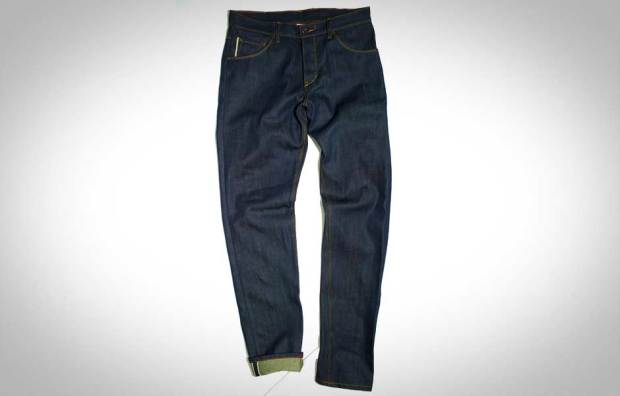 What's the story behind Raleigh Denim?
Sarah and I started the company in 2007 in our apartment in Raleigh, North Carolina with a complete focus on quality and craft. The intention was to make the best pair of jeans that we possibly could – the best pair of jeans out there. And to do that we pulled from a few different places. One was the old-school fashion houses of Europe back in the day when they had the best craftspeople. They had the best designers but they also had the best craftspeople. I really liked that idea.
In the earlier part of the 2000s, I was making wine and I was really into wine making and I loved it. The elements of wine making like what the winemaker was doing in his or her winery was the differentiator of seasonal manufacturing based on a natural product with a focus on quality over quantity. Their neighbor could be making wine from the same grapes grown next door and the wines tasted very different because of the special ways that they were handling it or aging it or producing it.
The other bit, looking back now, that had a pretty profound effect was the musical hip-hop group Outkast. At the time it all was East Coast rap and all West Coast rap and everyone at the time was like if you want to be in rap you gotta be in New York or LA. And they were like: No, no, no. We're going to do our own thing, we're going to build our own studio, we've got our own sound and we're going to do it just as well if not better than anybody in the game.
That's kind of what we built the brand on.
You sought to make "the ideal pair of jeans"?
Yeah. We call it the ideal pair of jeans. Not the perfect pair. Not the best pair. The ideal pair. And the ideal pair for us was something that what completely focused on quality and that paid attention to the history but wasn't trying to re-create it and something that was made responsibly. And so from those principles we opened our own factory. Our first account was Barneys New York. They put us into the New York Madison Avenue and the Beverly Hills stores in spring 2009, which was the worst retail quarter ever and we sold pretty well. We had no money, no marketing budget, nothing whatsoever. But people liked the quality, the styling and the detailing. From there it has grown and it was really the jumping off point for us.
And you still make everything locally?
We built our own factory in downtown Raleigh that is wide open and anyone can come down and see where we make all of our jeans. Every single pair that is produced under the Raleigh Denim name is produced in out little factory with about 25 people in total.
Who is your customer?
I think we're hitting a few different groups consistently. Number one is it's somebody who cares about quality. We're seeing more people researching what they are spending their money on and caring a lot more about how things are made and why things are made and where things are made. We're offering jeans that are a much higher quality. They're not cheap but it's a jump that people are willing and happy to make once they learn more about them.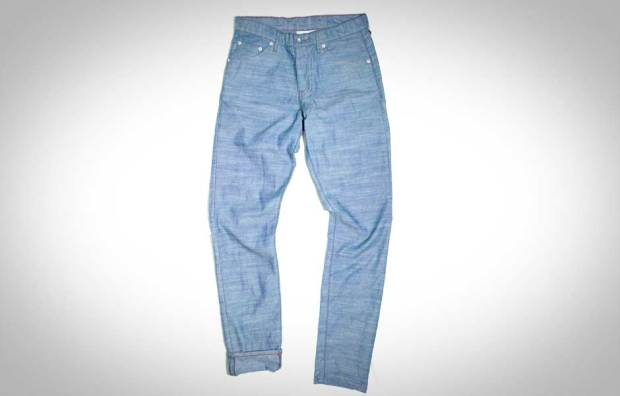 The age range is way bigger than I thought it would be years ago. There are 14-year-old kids who are mowing lawns all summer to buy one pair of jeans to wear back to school. It's amazing when that happens every year. They want this one thing so bad and they have worked so hard for it and they come in and they have cash in fives or tens from mowing lawns and sometimes they forget about tax. And then I'm like, "Dude, you need these. Just take them!"
But we cover every decade… Men in their twenties, thirties, forties, fifties, sixties… We even have a few solid customers in their seventies.
You started with raw denim. Are those styles still your still your bestsellers?
We just keep adding on. We started completely focused on raw denim but every season and every year the range is so huge. It's not a huge assortment of SKUs or pieces but for spring we are doing a 8 oz. stretch natural five-pocket with a zipper fly that costs $185. We're doing a chambray trouser and shorts. We're doing 50/50 cotton-linen blends. One of our bestselling styles is a garment-dyed pretty stretchy fabric that's $198. And we do five or six mid-range washes on 1% stretch with zippers for under $225. We do a couple of super interesting fabrics from Japan and Italy each season. The bulk of the fabrics come from Cone Mills in North Carolina but every season I am always looking for something interesting and different.
Tell me about the new brand book you just released.
We started working with some people here in North Carolina for a video that's on our website and it was the most fun project we ever worked on. We just went back to those guys and said we have to do this in a book form. It all came together really quickly. It wasn't a function of having it get done really quickly; we were just having so much fun working on it. The tone of it is different. It's a little crazier and a little more punk. But it's completely honest and authentic and it's who we are and how we are. It captures who we are as a people, who we are as a brand and how we interact. Our full team is all showcased in there and there's no models or quote-unquote marketing there. It's just us. It's our factory, our people and our friends. It's a little gritty. But I love that it's so honest….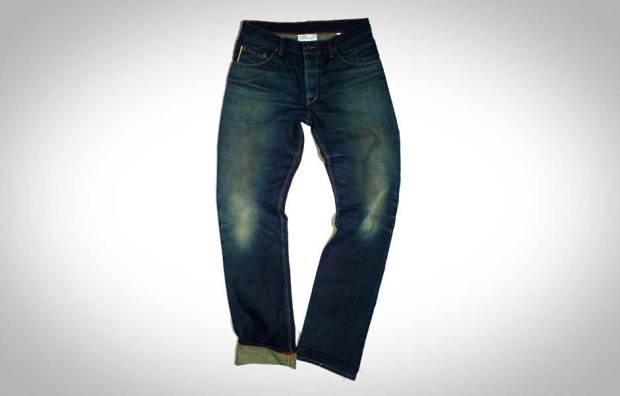 Nearly a decade later what have been the best and worst things about running Raleigh Denim?
I love working with my wife, Sarah, and that we have been able to build this thing that was a dream a long time ago together. I think that's my favorite thing. But that may be the worst thing about it too. But I honestly don't think there has been a worst thing. We love the work. It's a crazy business but we love it.
Editors' Recommendations